As the cold weather creeps closer, most horse owners are starting to think about a heavier weight rug to get them through the winter season comfortably. The arrival of the temperature drops brings the new rug collection from Bucas. In case you didn't know, Bucas are an Irish brand that have been around for nearly 40 years and renowned for their innovation and quality when it comes to producing horse rugs. Priding themselves in their technical development, Bucas is a brand that is known and trusted for its craftsmanship in all corners of the globe.
In the new collection, you'll find their Atlantic 200g Turnout rug, with a super durable Ballistic Nylon, interlocking weave outer making it perfect for rug wreckers. They've also included their Dermo-Care lining with Stay-Dry properties which is sure to keep your horses' coat dry and silky this winter. Click 'n go magnetic touch close fastenings make this rug super convenient and is just another carefully thought out feature. This all sounds very impressive, but we wanted to put it to the test. Our store assistant Antonia put it through its paces, and here's what she had to say…
'Meet Juno.  She is 7, Irish and grey.  She loves the fresh air,  dirt and likes to push her rugs to the limits.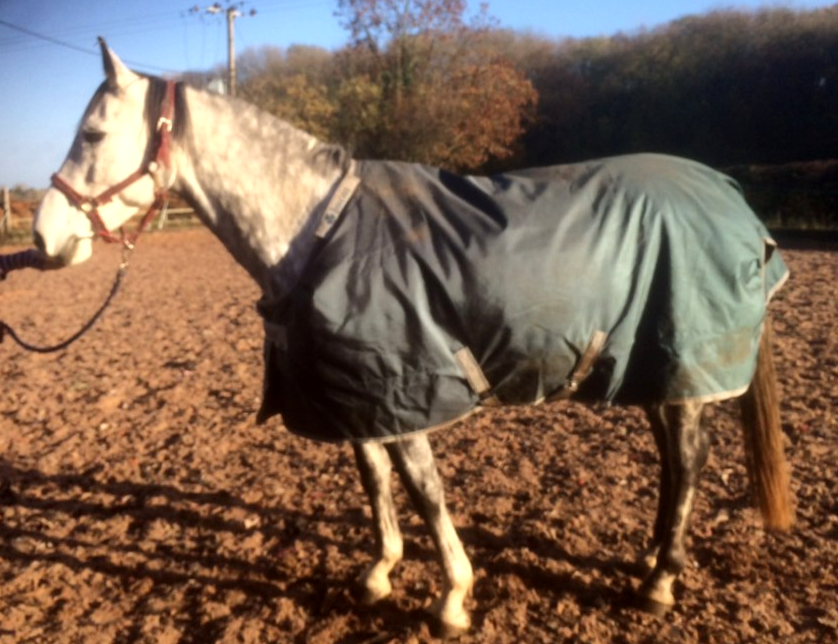 I have often wondered about Bucas rugs and to be fair was always a little shy about buying one because of the price mainly.  So when I was asked to trial this rug – I absolutely jumped at the chance – and so did Juno … she didn't have a middleweight rug for this year as she ruined the last one.  The rug arrived just in time for that cold snap we had a couple of weeks ago so she was very grateful, so one cold -2 degree Sunday night I unpacked the rug and put it straight on her.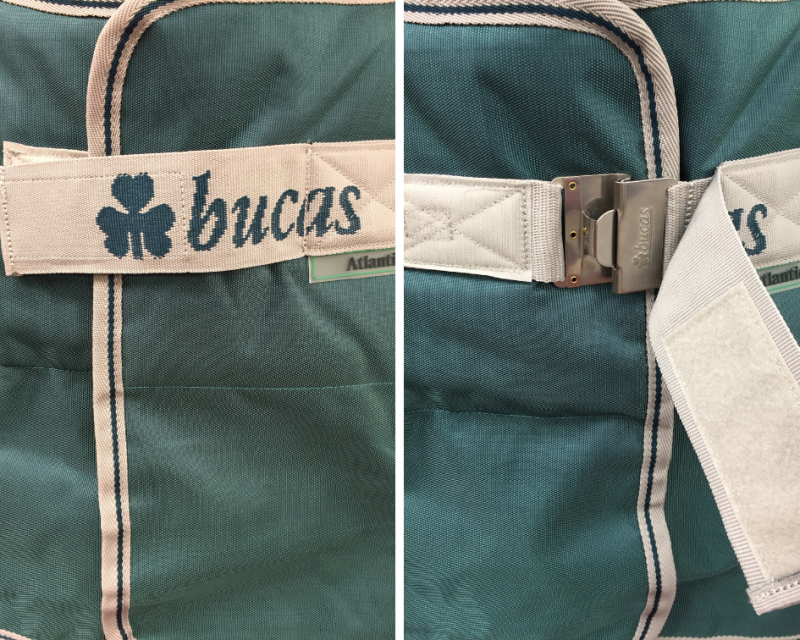 First impressions… what a fit!  It was perfect.  The magnetic buckle was something I  had never seen before and I love it.  The way the rug fits around the neck and shoulders is sublime.  The darts make all the difference.  The only thing I did wince at was the leg straps as her ladyship can be a bit funny about things like that – however, I need not have worried. This rug fitted perfectly.  Nice colour too.
So… having had a busy night in her new rug running around her stable and talking to her boyfriend next door all night we put it to the test.  The material is like Teflon  – non-stick mud!  A revelation!  A new novel thing in the world of Juno too! She certainly put it through its paces. This rug did not move an inch!  The one thing I would say, because of the price I would maybe include the option of a detachable neck in with the rug.  I certainly could have done with the neck option but it wasn't a deal breaker.  A very high quality product which certainly withstood Juno's testing! Overall I'd give this rug an 8.5/10′
You can shop view more details about the Atlantic 200g turnout rug here.