Sponsored rider and professional coach, Christie, tests the Ariat Attain Thermal Riding Tights.
Being a mum of two and the owner of a typical 'mum tum', riding tights and leggings aren't my typical choice of riding attire. However, I was intrigued to try out the Ariat Attain Full Seat Thermal Tights when I was lucky enough to be asked to trial them…..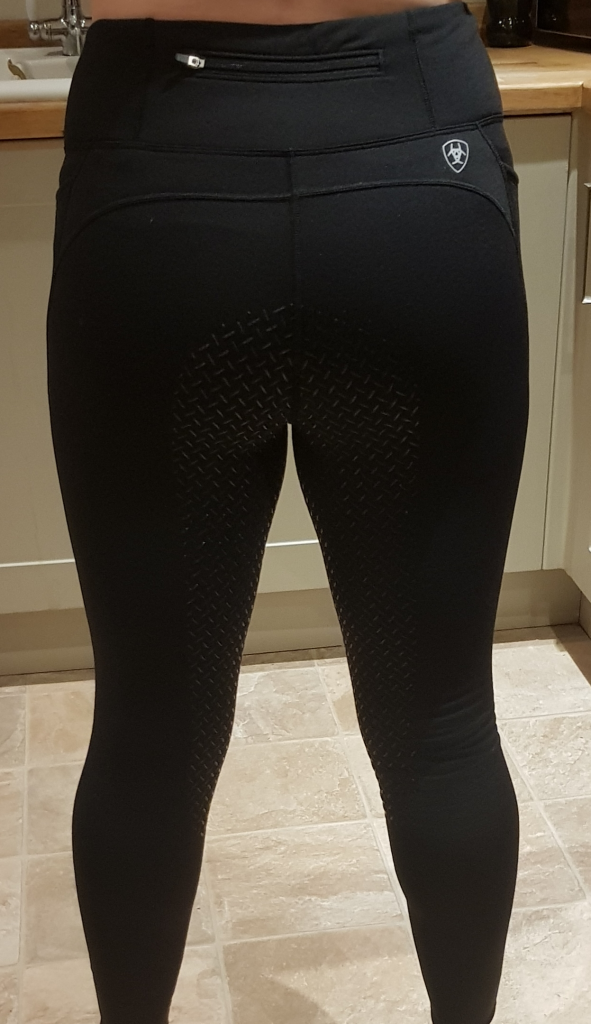 My first impressions were that the material was thinner than expected, I was conscious about how they might  look on, and I wondered how they would keep me warm on a winter's day. However, the fabric feels and looks great quality, they fit really well and were surprisingly flattering. I found the tights were very easy to slip on too. The two phone pockets on each thigh are well positioned and easy to put my phone in and out whilst stood or riding. With the classic 'Ariat' lettering in silicone, and matching colour to the legging material down the left leg the tights look smart and classy and not too 'in your face', but who doesn't want to show off a smidge with a bit of subtle Ariat branding on their gear?!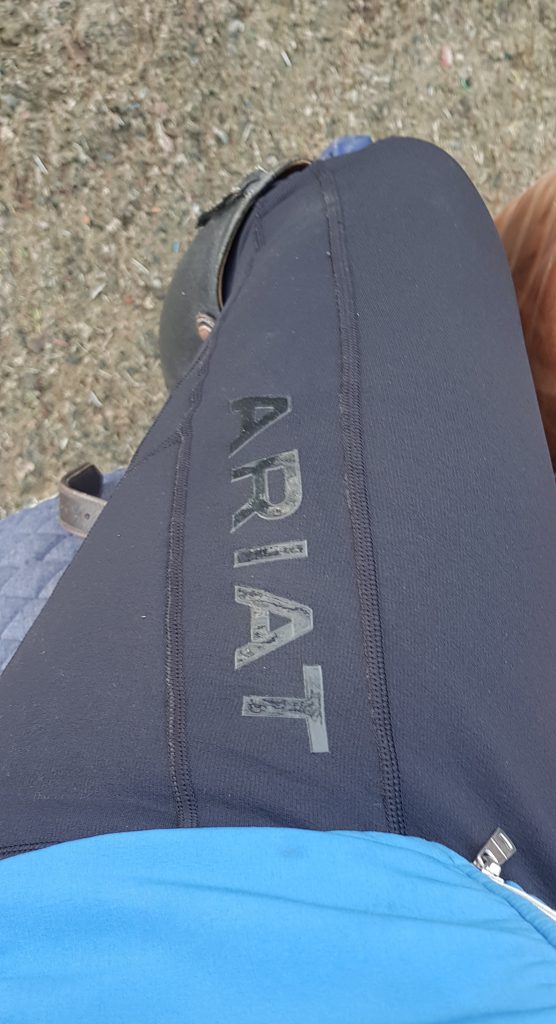 Contoured stitching to the sides of the legs, the back and waist add to the flattering shape and detail. The zip pocket on the waist band at the back is very clever and I found it super handy for putting in money & polos. A small 'Ariat' logo in white below and to the waist band zip pocket gives the back of the tights a nice finishing touch. The simple design of the 'Ariat hex grip' seat looks tasteful and matches in well with the Ariat lettering to the leg.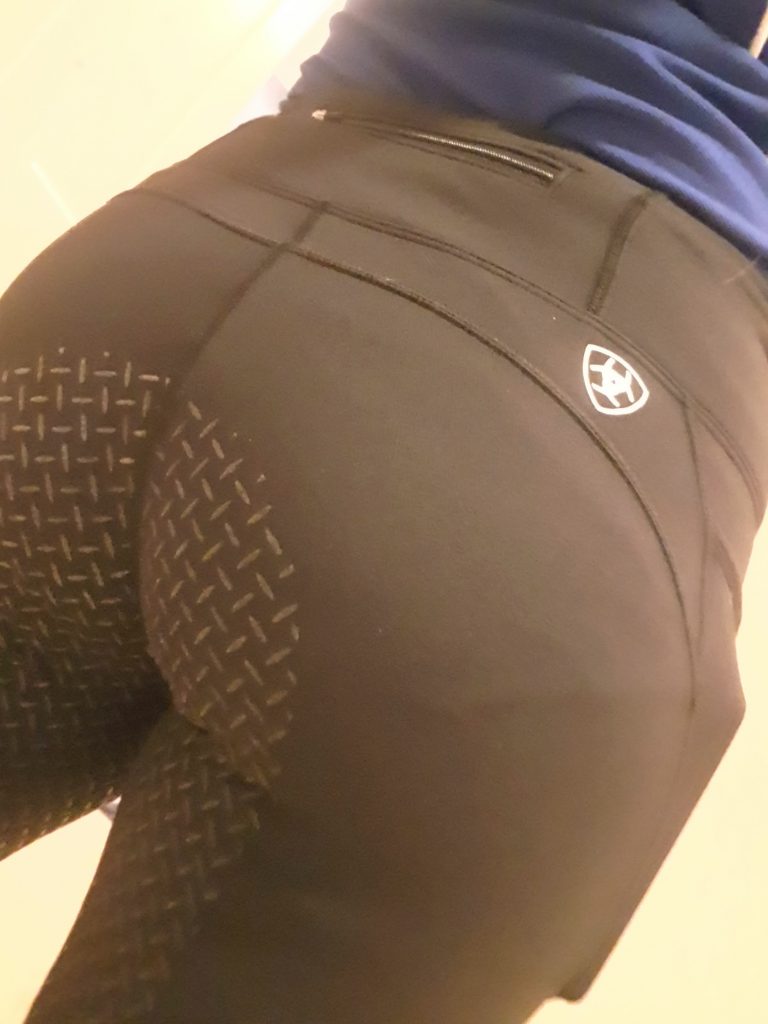 I wore the Ariat Riding Tights for a full day (6am until 8pm) of yard work, coaching and riding. I found them super comfy, they kept me comfortably warm in temperatures from 5 to 8 degrees, plus I got a few complements on my new attire! I jumped a couple of horses around a course whilst wearing them with my phone in the phone pocket and it never budged. The grip of the gel seat was great and kept me connected to the saddle without being restrictive so I could still get out of the saddle easily over a fence. Despite me "getting a sweat on" during the training sessions, my legs were kept dry which I'm putting down to the moisture wicking properties of the fabric. After a full day of work a lot of my breeches go loose around the legs, bottom and waist so they slip down, I didn't find the Ariat Tek Attain Thermal Tights to do this at all. 
Overall I really like these tights, they proved to be very, very comfortable and look super classy! They've also opened my mind for my future riding wear choices. You can get yours here.
Christie x