Sponsored rider Christie has been putting the Dublin Amy Riding Jacket to the test.
The first thing I liked was the colour combination. Grey with fluorescent orange zips and details give the coat a smart yet fun and practical look. (The Amy jacket also comes in a blue with more subtle detailing). I've had this coat for a good month now and have really tested it out in lots of weather conditions and for many different occasions, a trip to the beach, dog walking, riding (schooling and hacking), coaching (indoors and out), dog walking and football mum duties!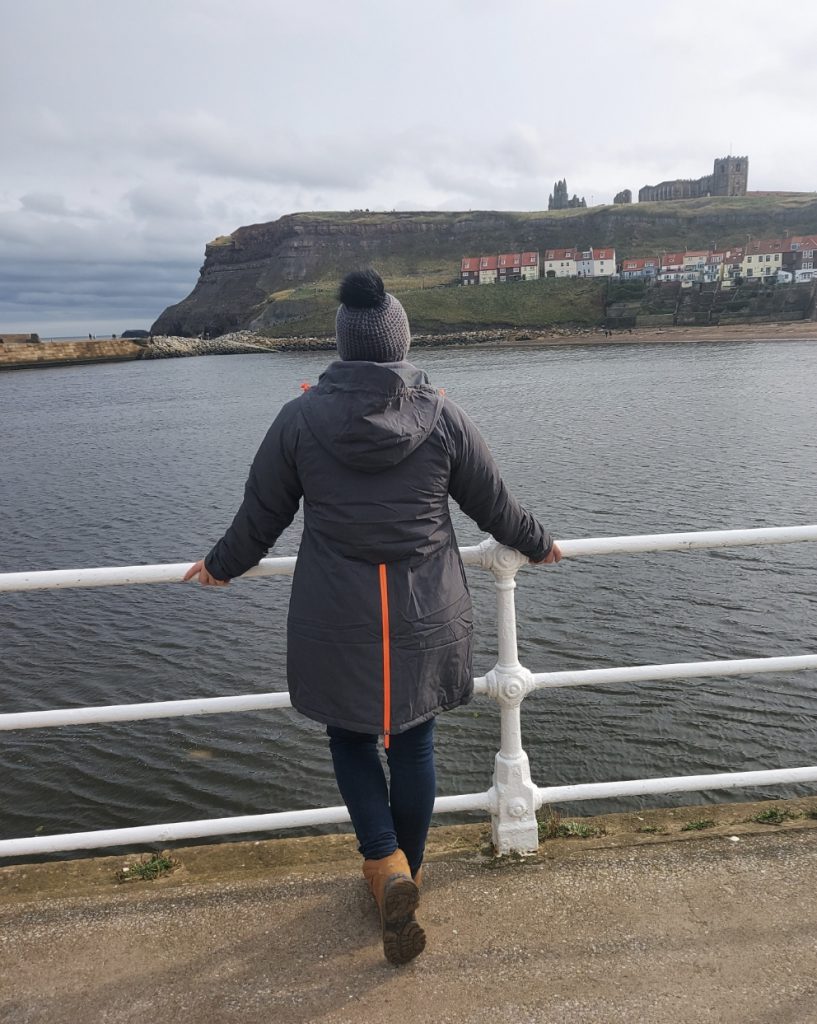 The coat has lots of pockets (four outer and one inner) which have secure zips, perfect for my phone, money, polos and dog poo bags! I really like the zip 'skirt' at the back and two-way front zip which makes it a great coat to ride in. The fluorescent orange details are like built-in hi-viz especially when the back zip is open when hacking out it almost forms a 'hazard' triangle.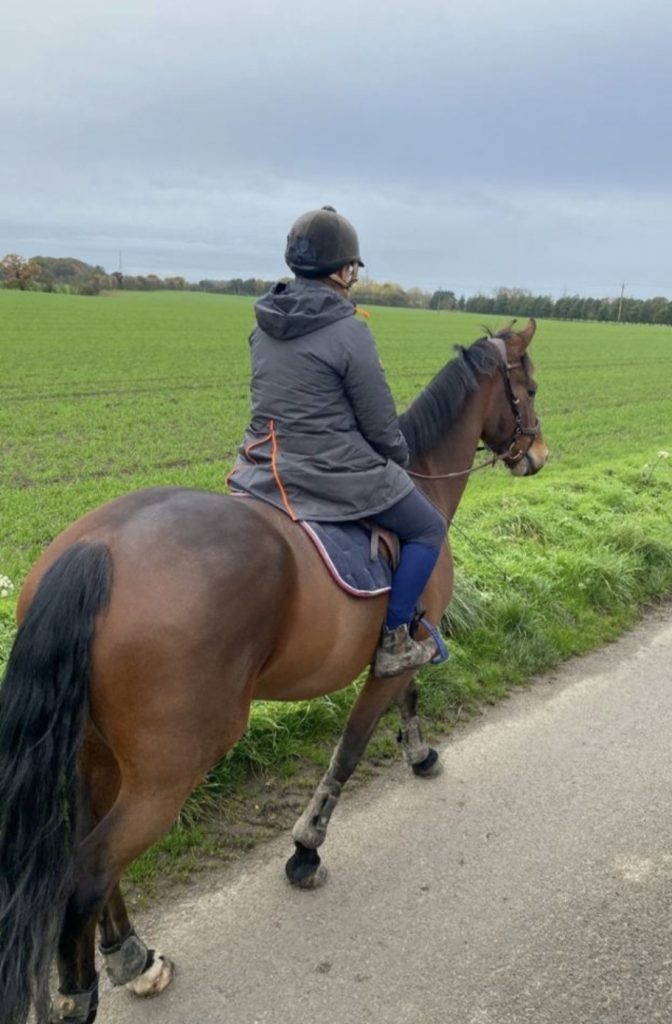 The sizing does come up on the large side which makes winter layering possible, however I haven't had to layer much as this coat is REALLY warm thanks to the lovely quilted lining.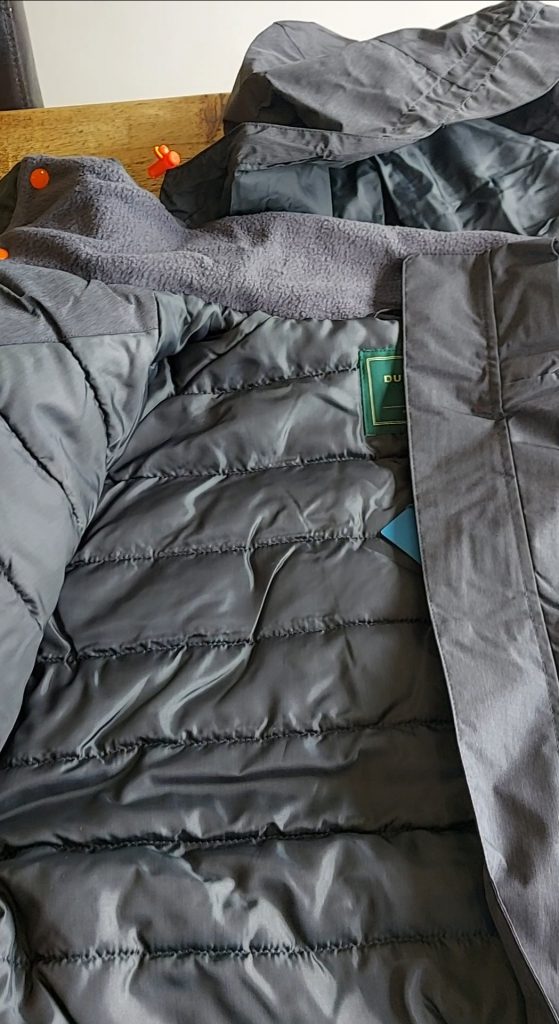 When schooling the horses I don't put a big jumper on underneath and make use of the mesh underarm zip vents. For coaching, I usually put on a chunky hoody under it and have been comfortable with that and my bobble hat on even when the temperature dropped to 3 degrees. If you like a more fitted coat or are between sizes I would recommend going down a size.
The collar is fleece-lined which adds more comfort and warmth, the tuck-away hood is large enough to fit over my riding hat, which is awesome when out hacking and the heavens open!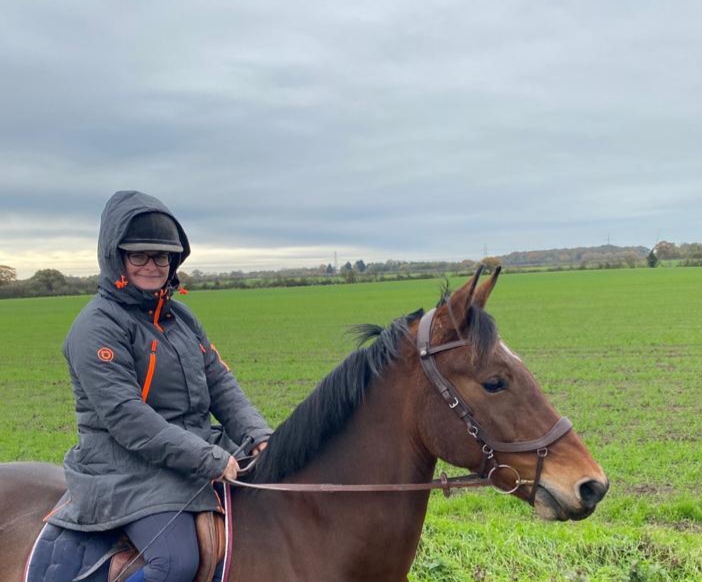 Speaking of when the heavens open this coat has kept me dry and warm when riding and coaching in the good old British relentless rain. The zip cover and popper keep the wind and rain out. 
Inner lycra cuffs with thumb holes help keep the sleeves from riding up, the outer cuff features a velcro tab for adjustability.
With the added bonus of an adjustable elasticated toggle band, the coat is easily altered to fit depending on how many layers you want on and prevents drafts blowing up and under the coat in windy conditions and whilst riding.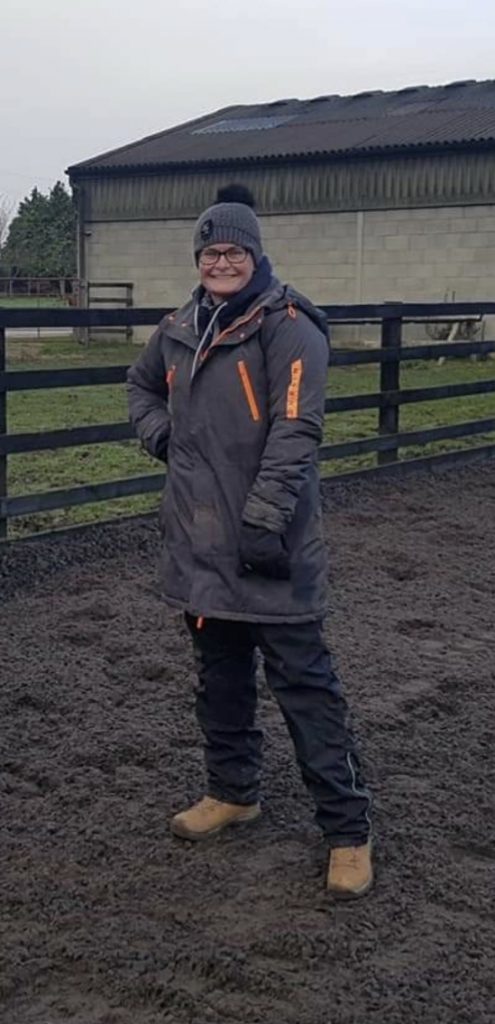 I've had plenty of compliments on the coat when I've been out and about. I'll tell you guys the same as I've been telling everyone else, this coat is a well made, comfortable, warm and waterproof parka. A great all round riding, yard and dog walking coat and in my eyes it's excellent value for money! I've not had it off since it arrived.
Thank you, Dublin and Rideaway.
Christie x
Click here to view the Dublin collection
If you enjoyed Christie's review, you may also be interested in the Blossom Diaries.