My first Impression of the Ariat Triton Grip Full Seat Breeches was 'Ooh these look nice!'.

One, they are my favourite colour (navy) and two, the material looked and felt excellent quality.
I was so excited to try them on that I whipped off my breeches there and then in the kitchen and put the Ariat Tritons on straightaway! They fit like a glove and look great on too!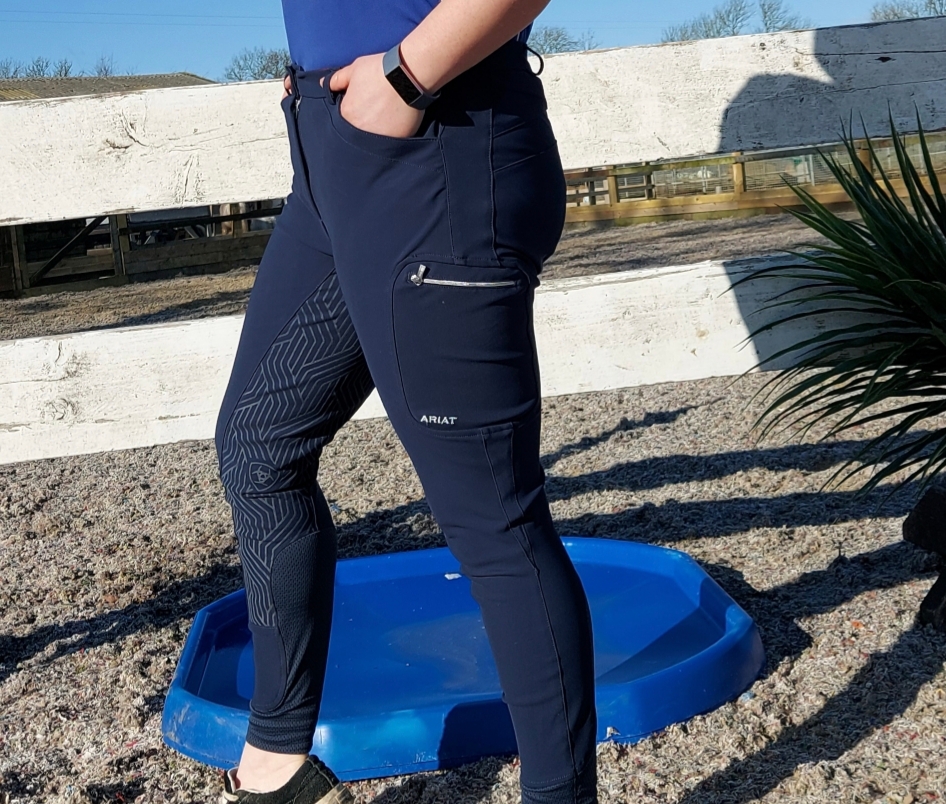 The material is giving, allowing good freedom of movement while still being secure and supportive, hiding and smoothing out my lumps and bumps. 
The silicone seat design is very classy and subtle encompassing the Ariat logo on the inner knee.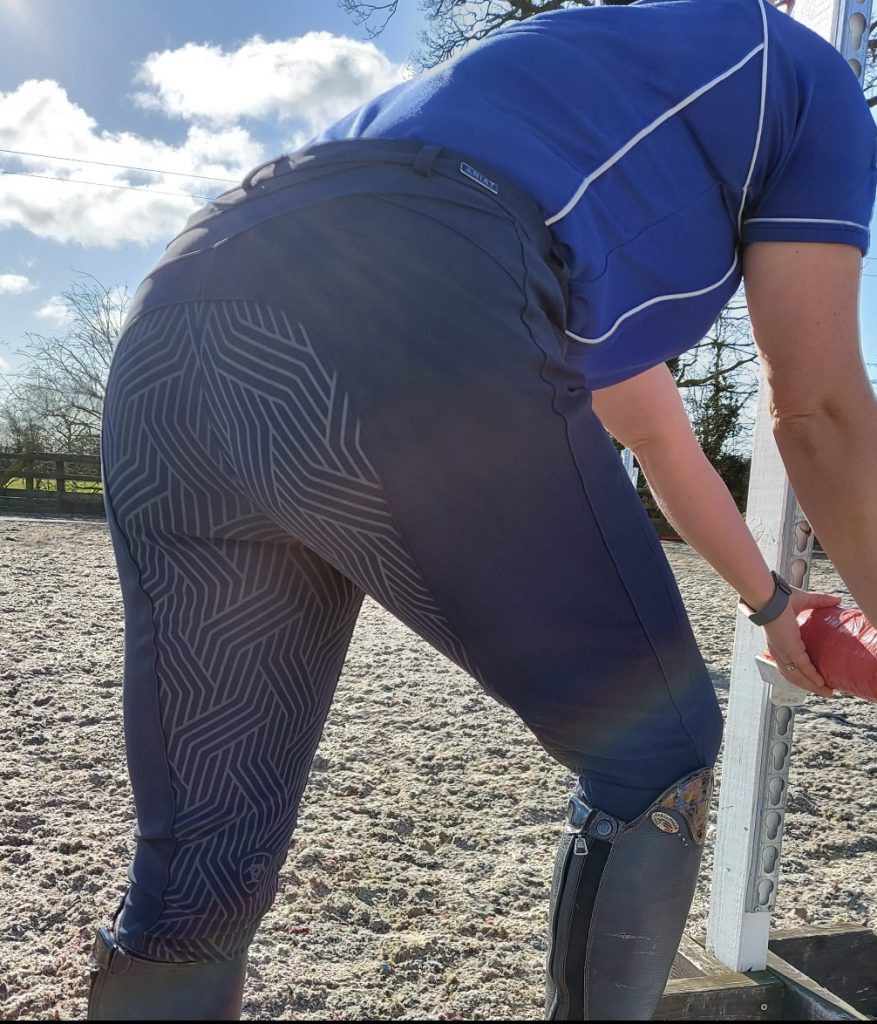 The waistband is small and neat with belt loops. On the back of the waistband is a small Ariat badge, below the stylish panelling and stitching not only looks great but gives the breeches a flattering shape. This continues down the outer thigh again adding to the flattering design.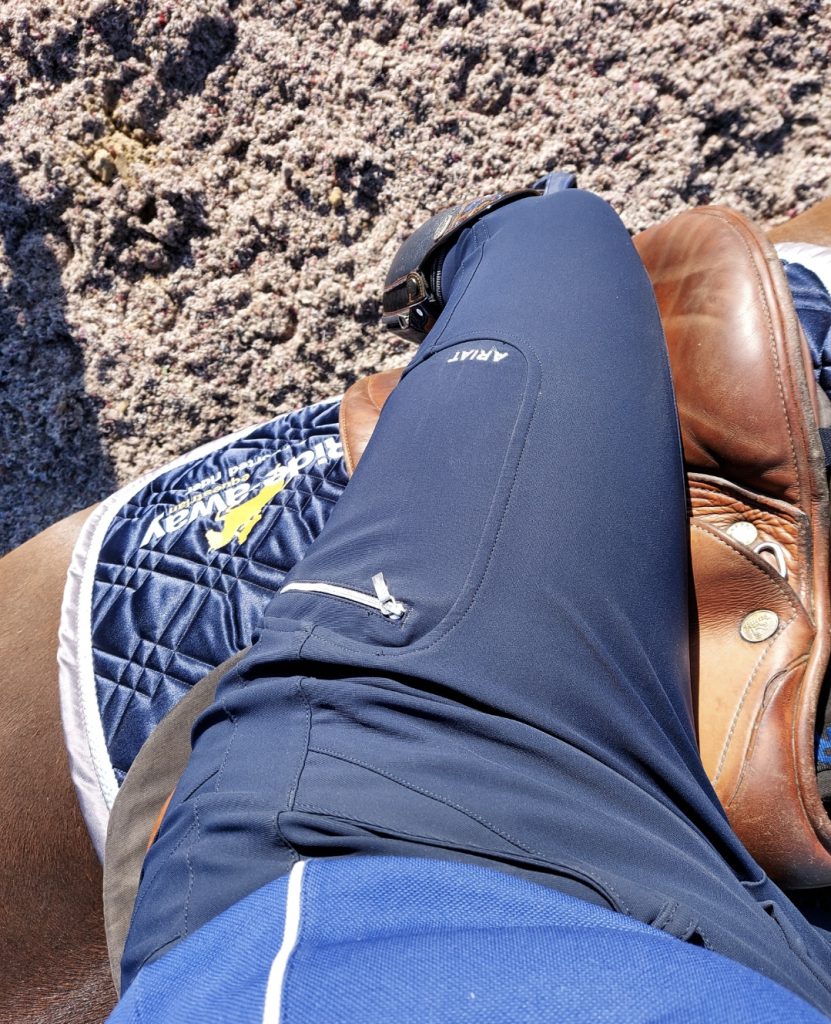 To the front is an Ariat logo badge over a single hook fastening and fly zip. The hook was a little stiff and awkward to open and close at first but has become easier with more use.
Two hip pockets add to the stylish classic look which I love, as I always feel less self conscious in breeches with double non zip hip pockets as I think it hides my 'mum tum'. Plus they are useful for keys, treats, plaiting bands etc and I like to stand with my hands in my pockets ( bad habit I know!).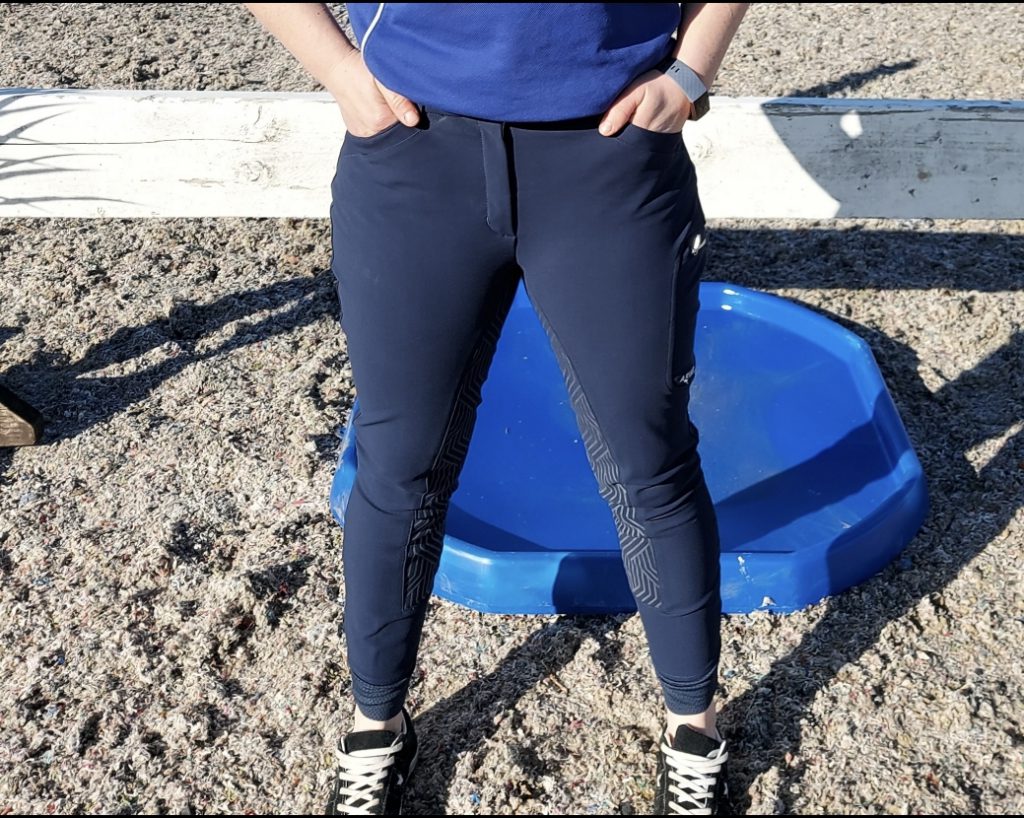 Now, FINALLY, some breeches have been created with a zip pocket large enough for the latest large screen mobile phones! Which means I don't have to ride with a phone stuck in my hip or stuffed in my sock in the summer months when it's too warm for a jacket. Well done Ariat – genius!
The pocket is located on the left thigh and fits my large Samsung with no trouble, the zip is easy to open and close one handed making it effortless to access my phone whilst riding. Not only is the pocket functional, it's stylish too with a silver zip and Ariat lettering contrasting the colour of the breeches. So you can subtly show off with a bit of 'Ariat' branding on show!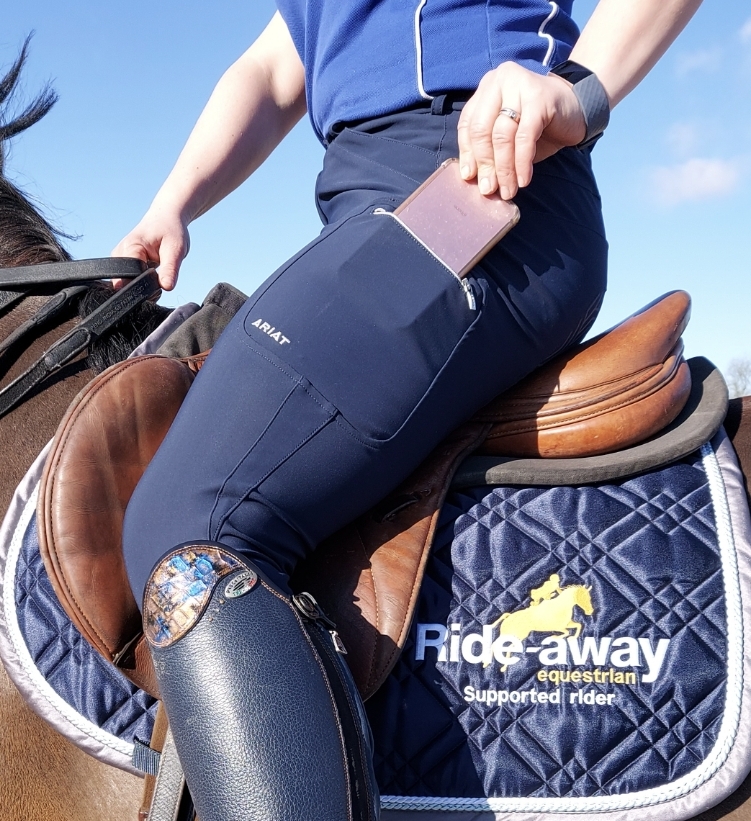 The mesh at the bottoms of legs is a nice touch meaning the breeches aren't bulky under long boots and will help keep the lower leg cooler in warm temperatures.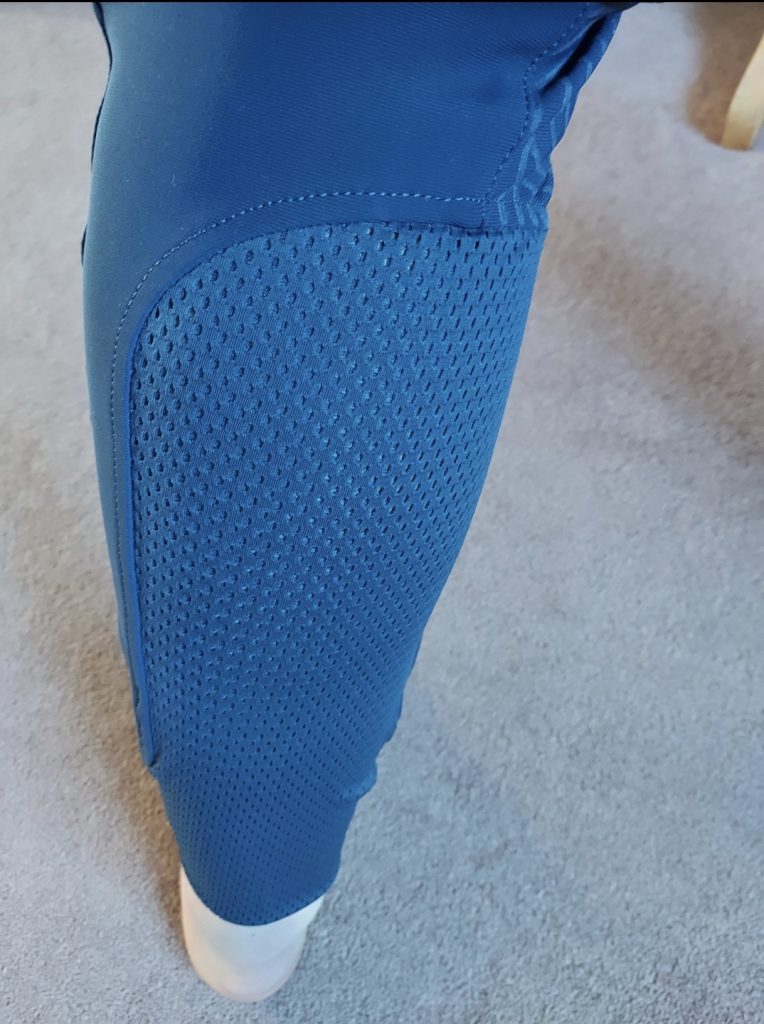 I wore them for a full day on the yard and riding ( hacked two out , flatworked one and jumped one). They were super comfortable and didn't lose shape.
Whilst riding they felt supportive but allowed me to move freely. The silicone seat kept me connected to the saddle but allowed me to easily adopt light seat and jump position over a fence.
Overall these are an excellent pair of modern sports breeches with a classy look, comfortable and functional.
In fact they are firmly my new favourite riding trousers! Thank you for letting me test them Rideaway & Ariat!
Christie x