We've picked out our must-have autumn/winter footwear essentials.
As we say goodbye to every equestrian's favourite time of the year, summer, it's time to turn our focus to autumn. As all horse owners know, the colder months bring mud (and a lot of it), so ensuring we have unstoppable footwear is a must. We've picked out our favourite winter footwear based on comfort, performance, and reliability to keep you going no matter what.
Ariat Wythburn Tall H20 Ladies Country Boots
The much loved Ariat Wythburn Boots are back for autumn in an insulated version to keep you cosy even on the coldest days. These stunning Wythburn boots not only look the part, they mean business too, featuring a super cosy 200g Thinsulate™ insulation and a ¾ faux fur lining. The Waterproof pro™ membrane makes them perfect for all things outdoors.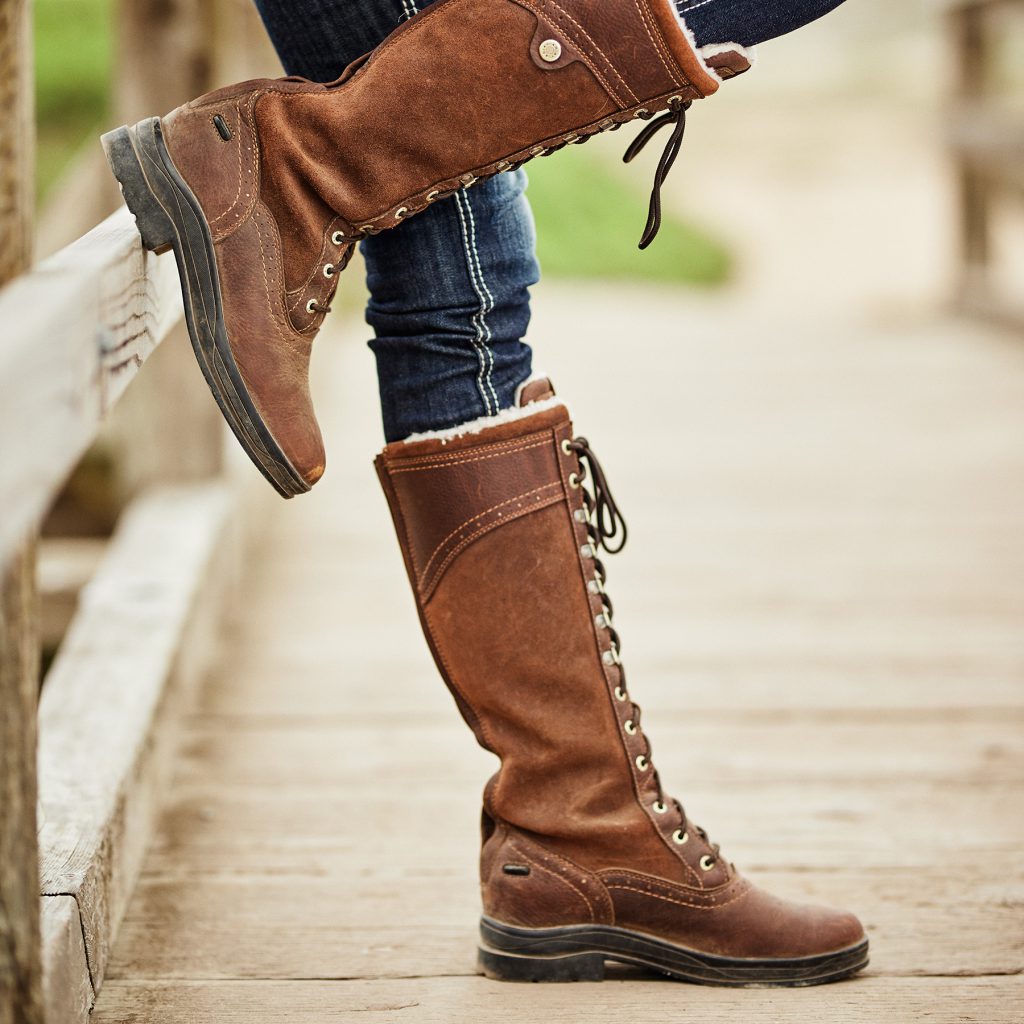 Ariat Burford Insulated Zip Wellingtons
Don't let the weather stop you from getting stuck in at the yard this winter. Like all Ariat products, these boots are designed to offer unbeatable performance and comfort. Your feet will stay comfortable from -15oc with diamond graphene insulation and 3.5mm neoprene lining. There'll be no more struggling to get your wellies off either; these boots come with a full-length zip.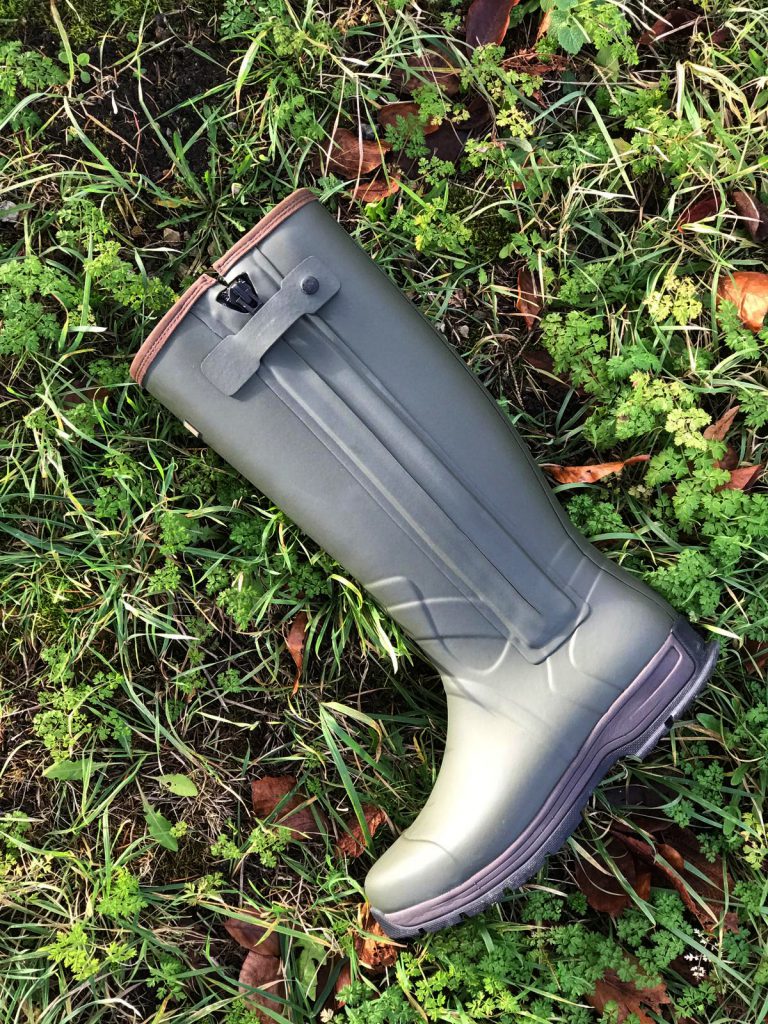 Brogini Kendal Sub Zero Ladies Long Riding Boots
Tackle the coldest of weather conditions with the Brogini Kendal winter boots. Engineered to keep your toes cosy with their high density foam lining and tough water-repellent outer. They don't stop there; the artificial faux fur lining ensures all day comfort and unbeatable warmth.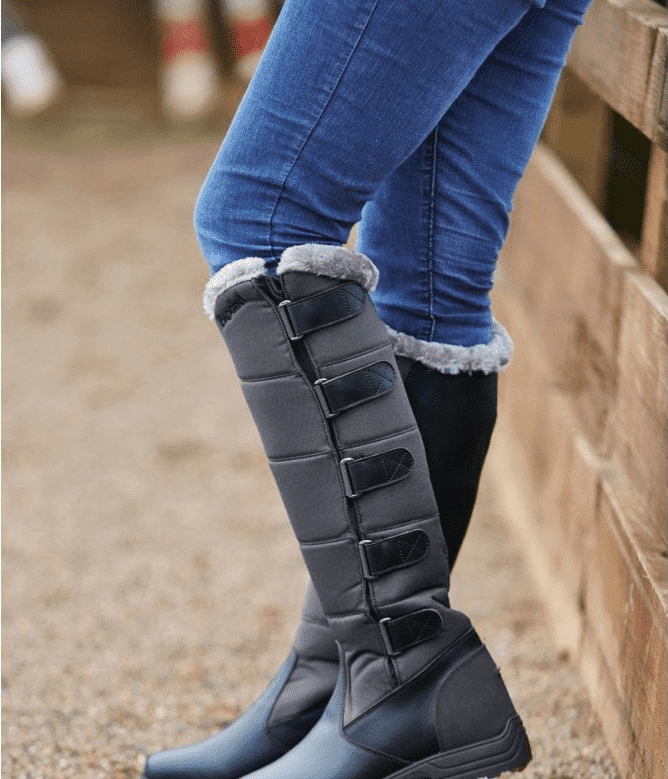 The Hyland Muck boots are a stable essential that have stood the test of time. Perfect for all things equestrian, these practical little boots are made from a waterproof outer to keep you warm and dry on the yard. The integrated rubber sole provides grip even in the harshest of weather conditions.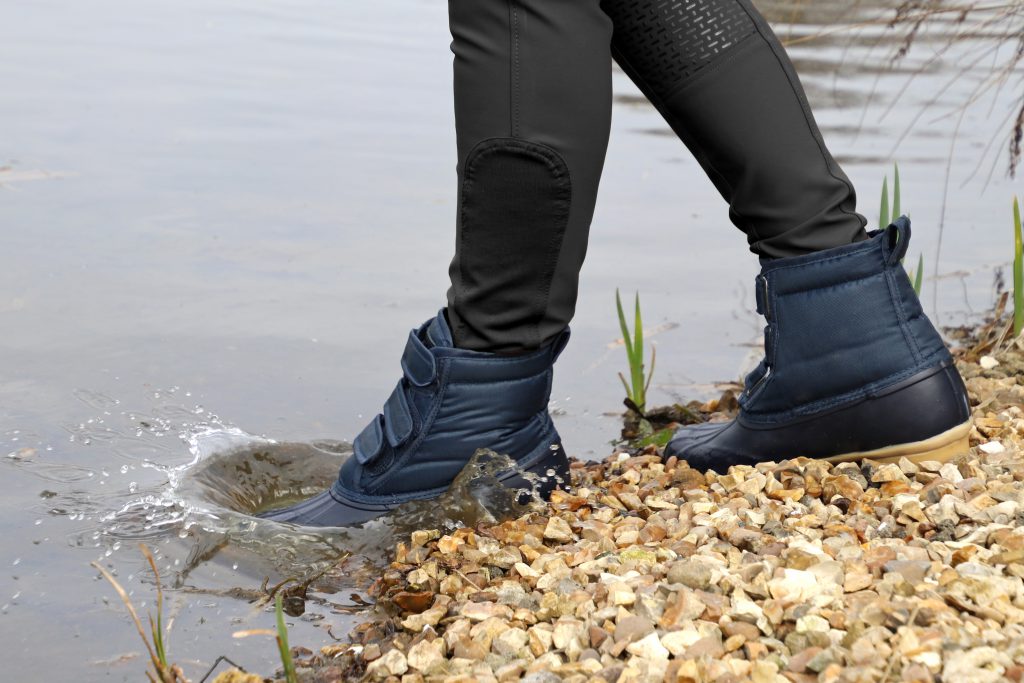 You can view the full footwear collection HERE
If you enjoyed reading this you might also enjoy Horse Riding Tips