In need of a little gift inspiration this Christmas? Luckily for you Toggi have a gorgeous country range that'll make your life that bit easier when choosing gifts this year. In case you haven't heard of Toggi (where have you been?!) they're a team of passionate equestrians who've developed a range of beautiful 'countrified' apparel and footwear, fit to be used where any equestrian belongs – the outdoors. Founded in 1990 you'll find their range packed with well tested technology specifically designed for riders. And it looks absolutely stunning…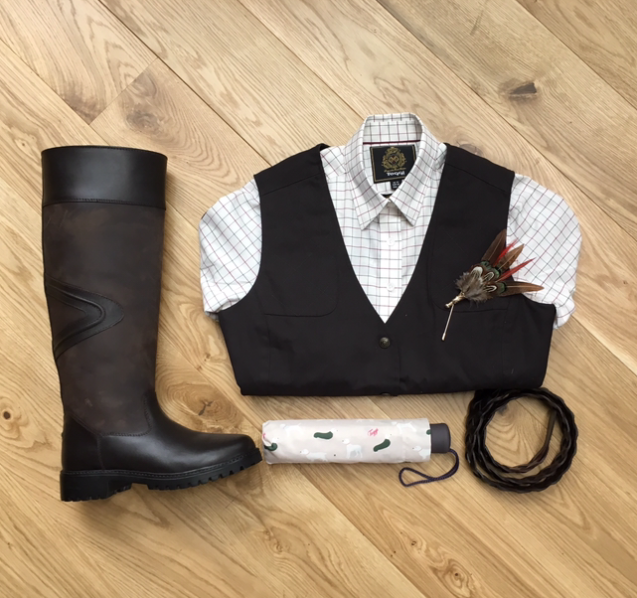 We got together with our store team to offer our top picks when it comes to the Toggi Autumn/Winter range, from stocking fillers to main gifts there's sure to be something for everybody in this beautiful collection.
Toggi Bootle Ladies Tattersall Shirt – RRP £55
Aside from the fact that this shirt is a timeless classic, we can't tell you how lovely and soft the fabric is. It's made from a beautiful check cotton with elastane and has a semi fitted shape that looks great on. Not too figure hugging, this shirt looks really classy paired with your favourite jeans.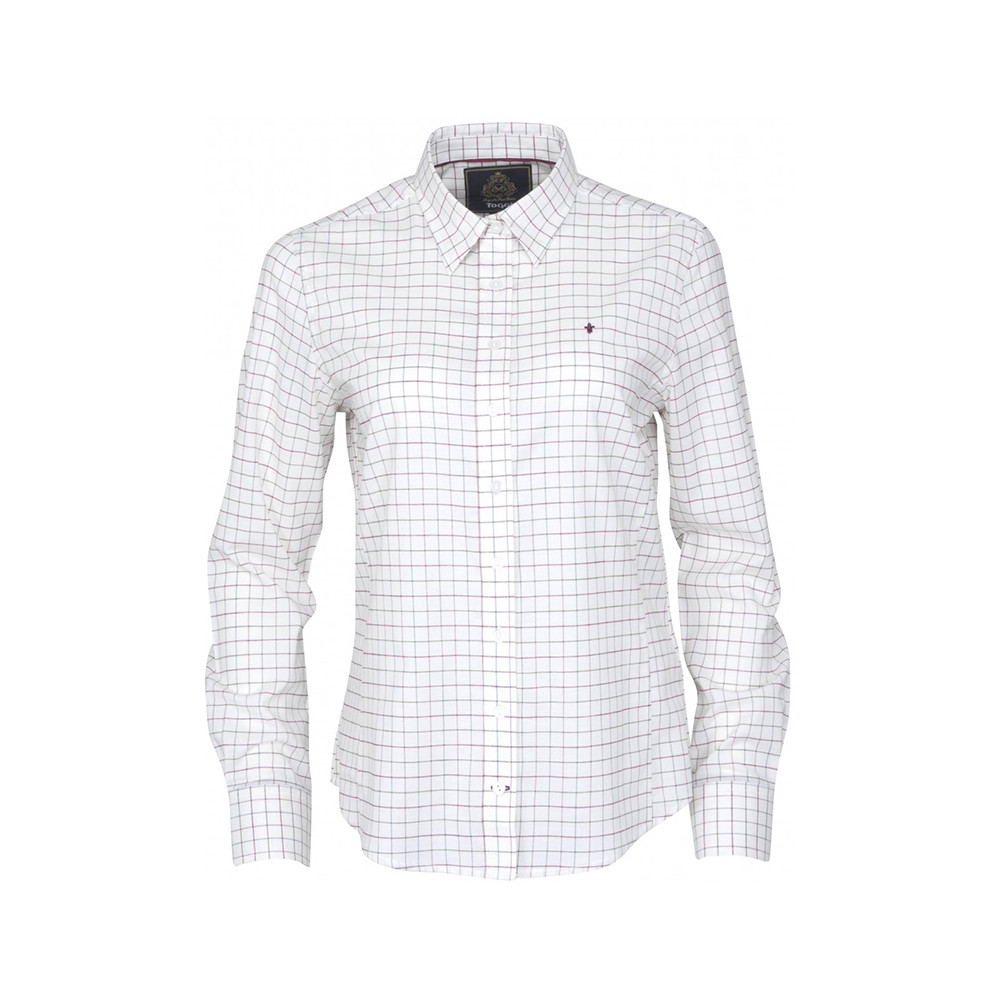 2. Toggi Cambridge Country Gilet – RRP £95
Nothing says country style like a wax gilet. It just so happens that the Tattersal Shirt teams perfectly with this Toggi Cambridge Gilet… With its truly traditional shooting style, this gilet is brimming with class and sophistication. Don't be fooled by its elegant fitted silhouette, this number comes with all the practicalities like bellow pockets and quilted reinforcements. The perfect layering piece.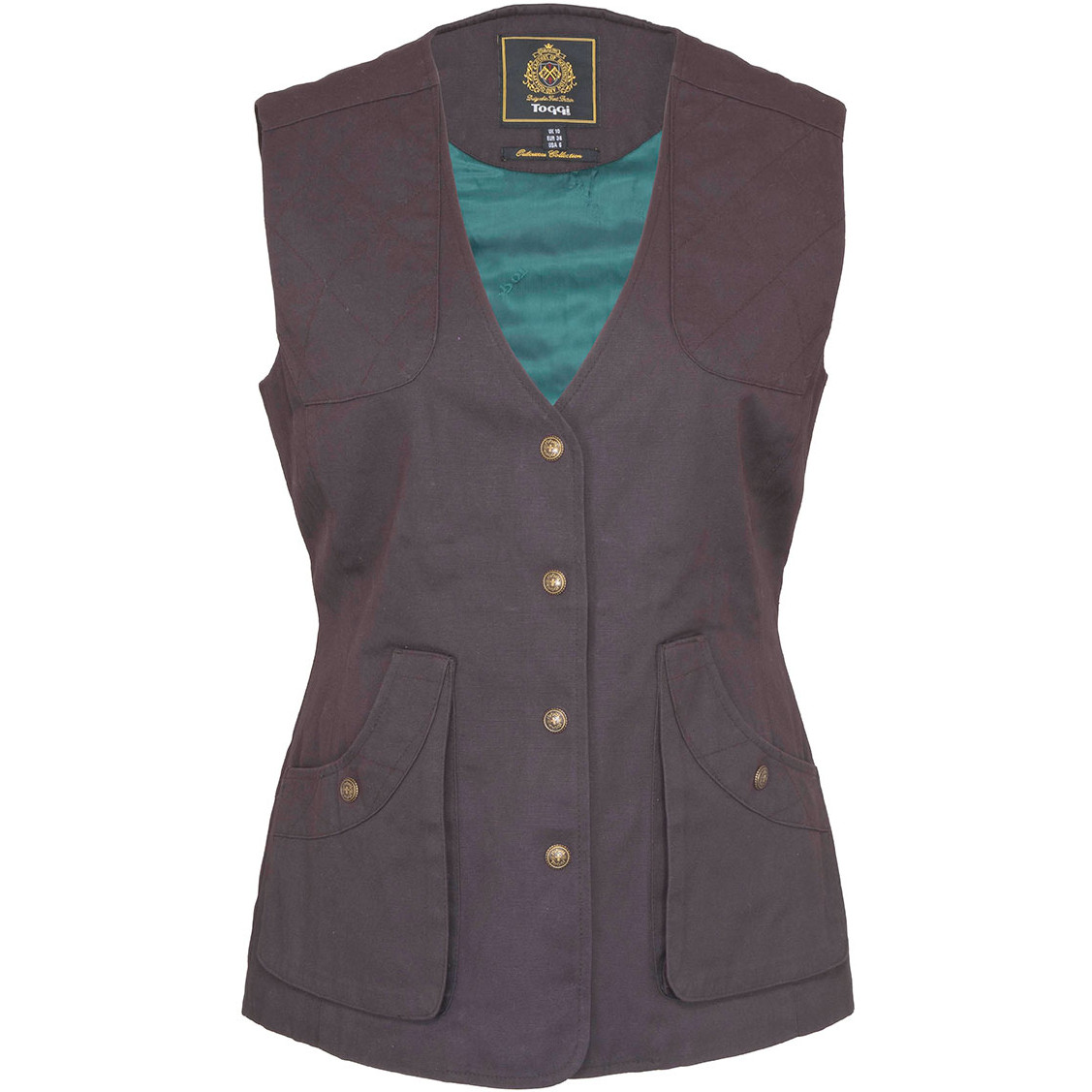 3. Toggi Bowsden Feather Brooch – RRP £20
The right accessory can take you from the saddle to Cheltenham in seconds, this gorgeous feather brooch makes perfect pairing with your favourite tweed or wax jacket. It's so unique and adds a quirky take on classically country attire. Who wouldn't love to find this in their Christmas stocking this year?!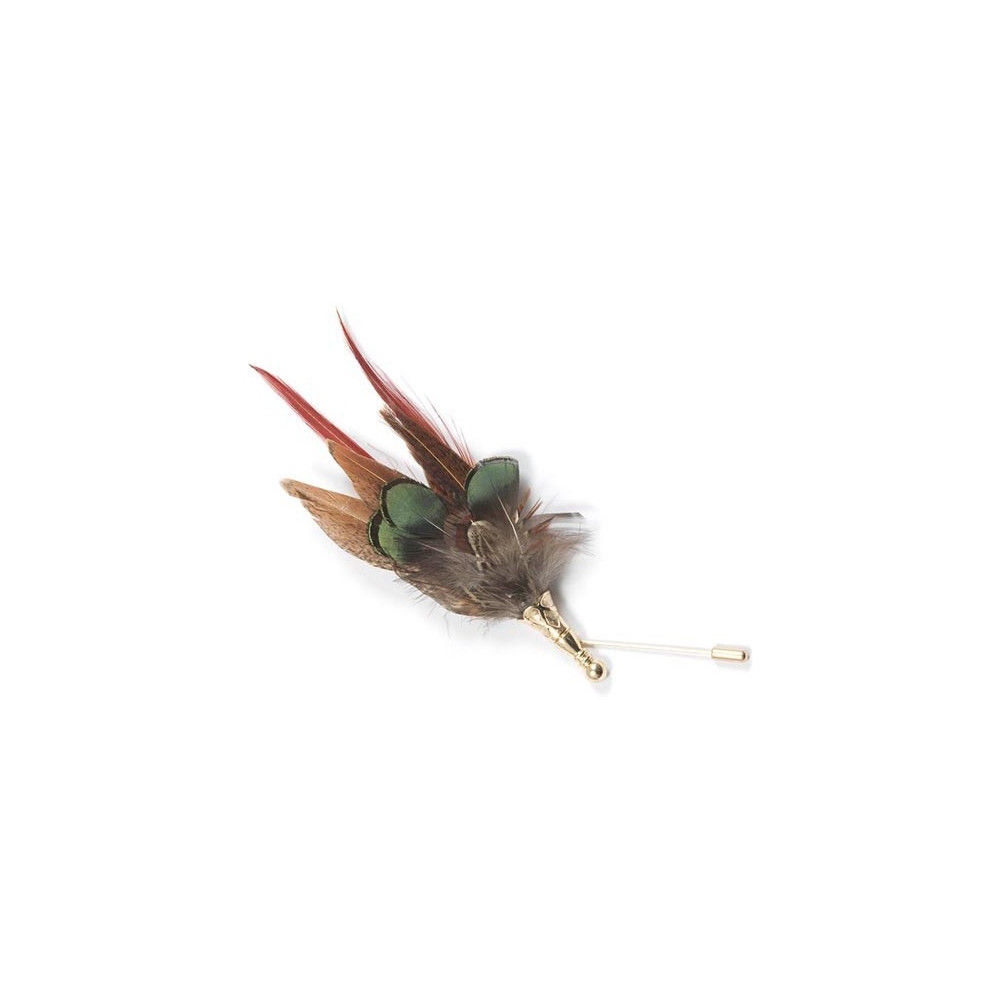 4. Toggi Philipa Leather Belt – RRP £40
Add a little luxury to stocking fillers with this gorgeous woven leather belt. While a belt might be a necessity in many people's eyes, the luxurious real leather, metal trims and embossed Toggi logo boast ultimate country style. And not just for an equestrian! This is sure to be greatly received seeing as it looks amazing with jeans as well as jodhpurs.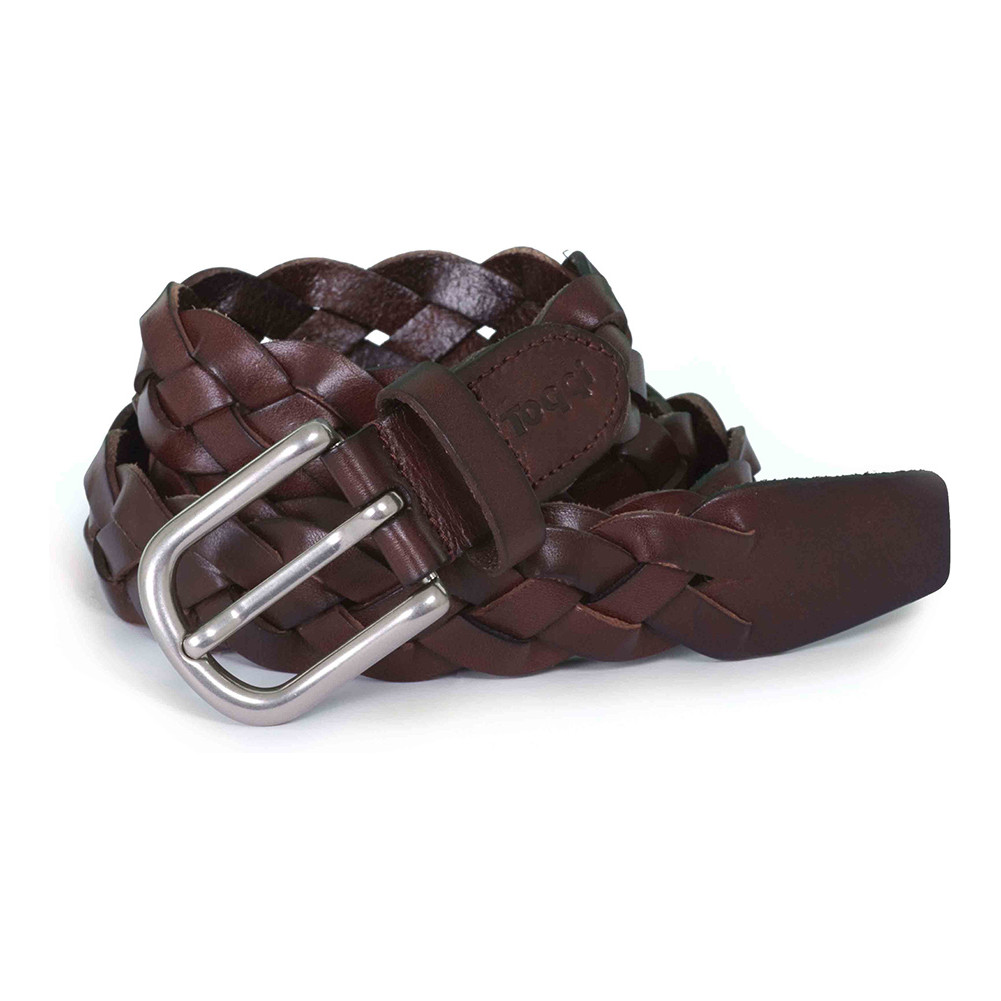 5.  Toggi Muriel Umbrella – RRP £20
No one likes to be caught in the rain but at least with this brolly you'll look the part. Whether you're dog walking or tackling the weekly shop this brolly is sure to brighten your day with its cute dog print design.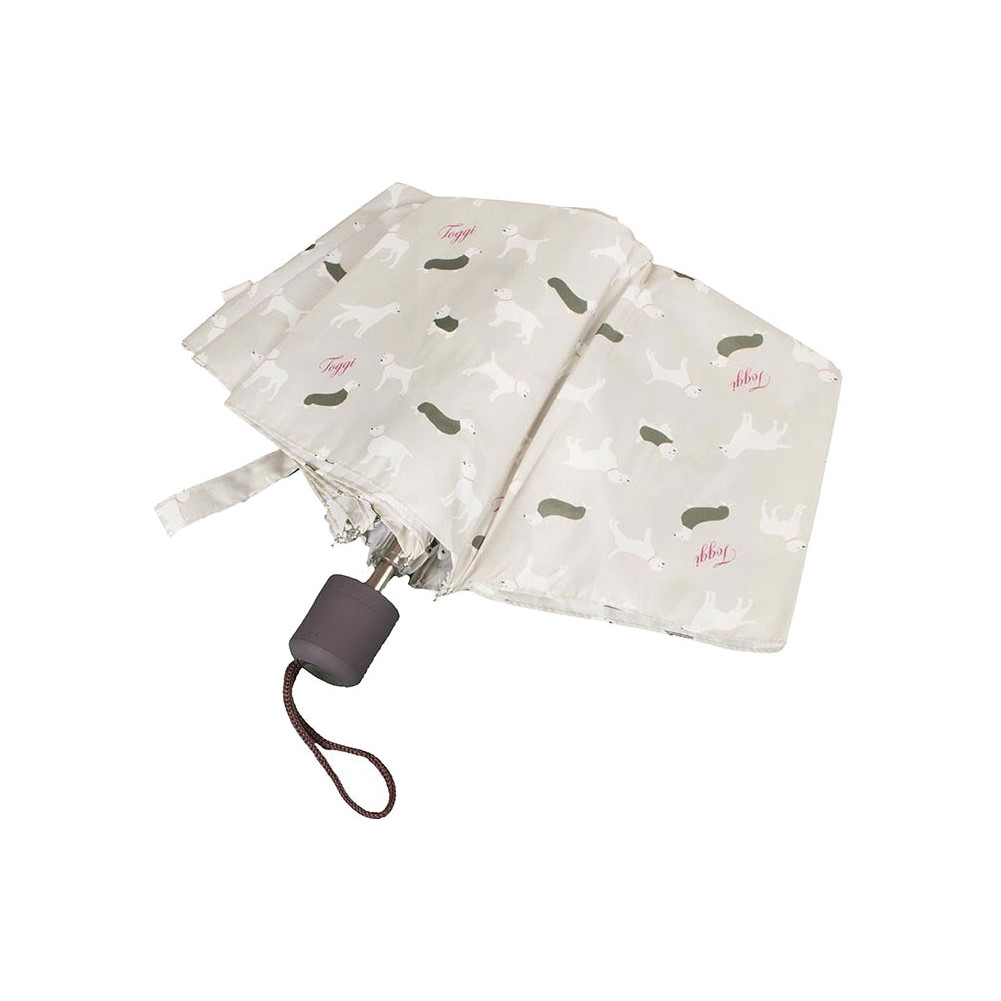 6. Toggi Rundle Country Boots – RRP £150
Where to start with these beautiful boots? You can see for yourself how stunning they are in the picture, before you even start to think about the technology you'll find in these. Possibly at the higher end of your 'Christmas Gift' budget, these would make someone very happy on the special day! These boots are lovingly handmade in real leather with gorgeous contrasting leathers on the foot and leg. Although you might want to keep these for best (they look amazing with a pair of jeans!) they'll also stand the test in all weather conditions. They're completely waterproof, breathable and suitable to ride in.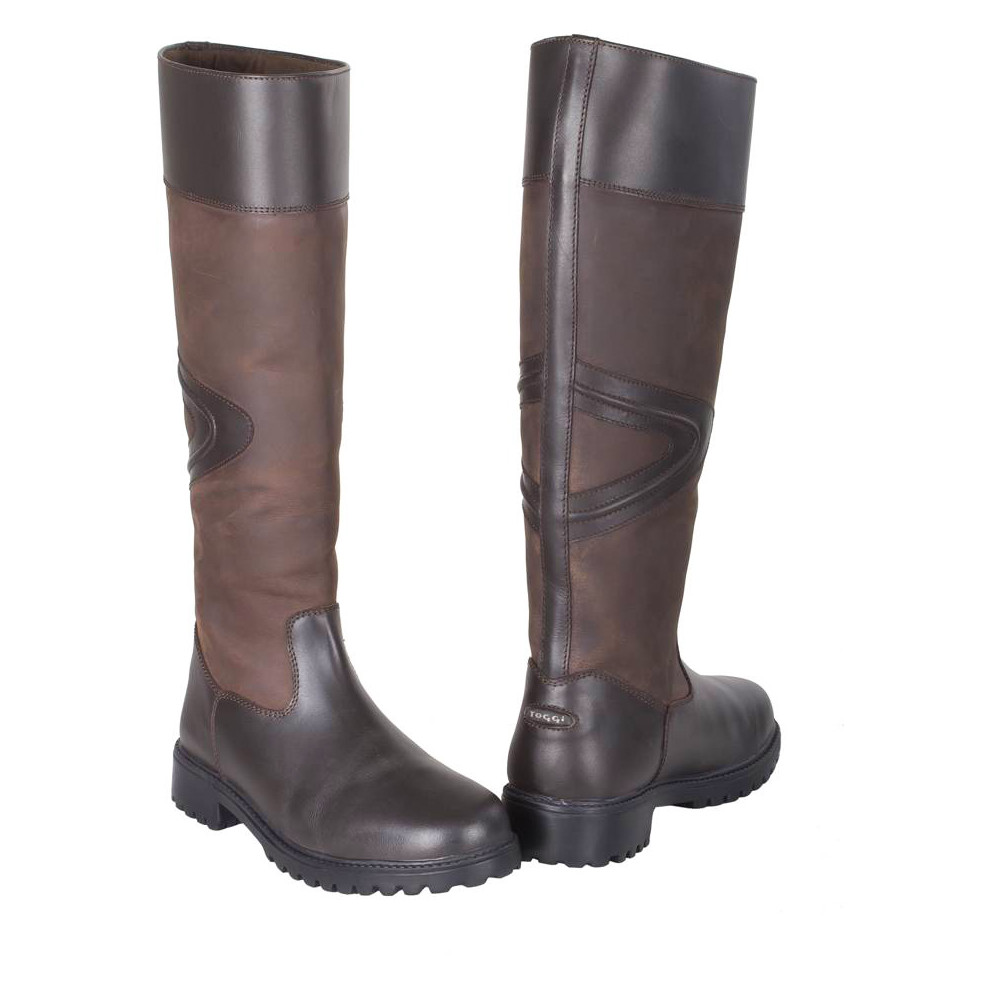 There you have our top picks from this seasons Toggi collection. Although you can find much more on our website and in our store. Click here to view the Toggi range.