Come rain or shine, as horse owners we do everything to keep our horse's happy and healthy. From the daily tasks at the yard, ensuring they are on a balanced diet to suit their needs or sticking to a fitness plan, the list is endless. Even though so much effort goes into our horses to ensure they are on top form, sometimes they just need that extra support.
We are all different and all perceive exercise in different ways, some of us enjoy leisurely stoles, others push their athletic abilities to the max, no matter what level of exercise we choose, sprain and sprains can occur. Like us, our horses all work to different levels and have different fitness abilities, from horses that enjoy hacks out to those who compete at the top, our horses are athletes that require a little helping hand from time to time with pains and strains picked up from exercise.
With a huge range of massage and therapy products available you can treat your horse to a trip to the spa or masseuse without stepping out of the stable.
Here's our top therapy products…
Bucas Recuptex Light Therapy Rug
This lightweight rug is designed to stimulate blood circulation and oxygen flow in your horse's body, in turn reducing swelling and inflammation and promotes faster healing. A perfect choice for those with horses suffering from back problems as well as a vast array of other ailments. This is ideal for throwing on your horse before work for horses that are slow at warming up during exercise.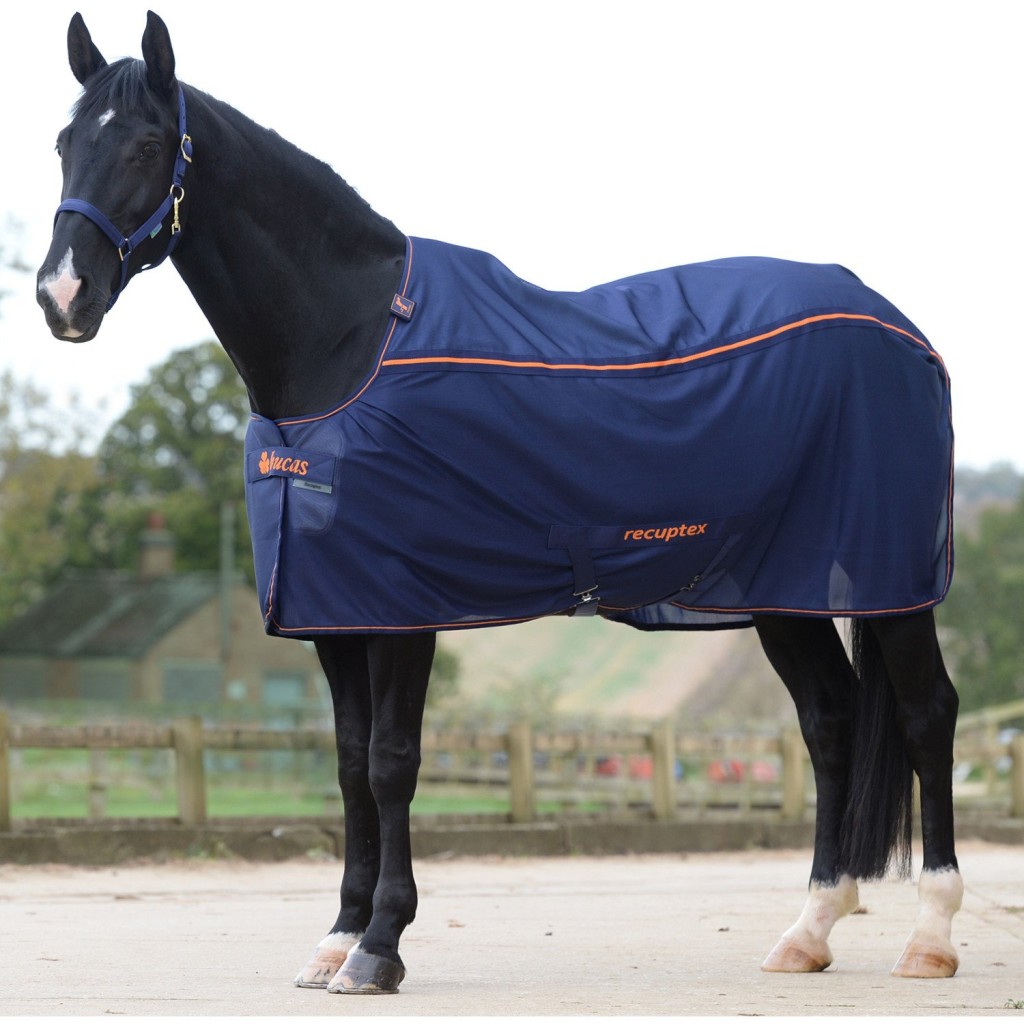 Rambo Ionic Fleece Therapy Rug
Part of the Ionic range which is hugely popular, the Ionic rugs use a powdered form of a crystal called Tourmaline which is designed to increase the blood flow and increase the levels of oxygen in the body which helps clear toxins from the body. Use before exercise to help prepare muscles and after to help reduce lactic acid build up.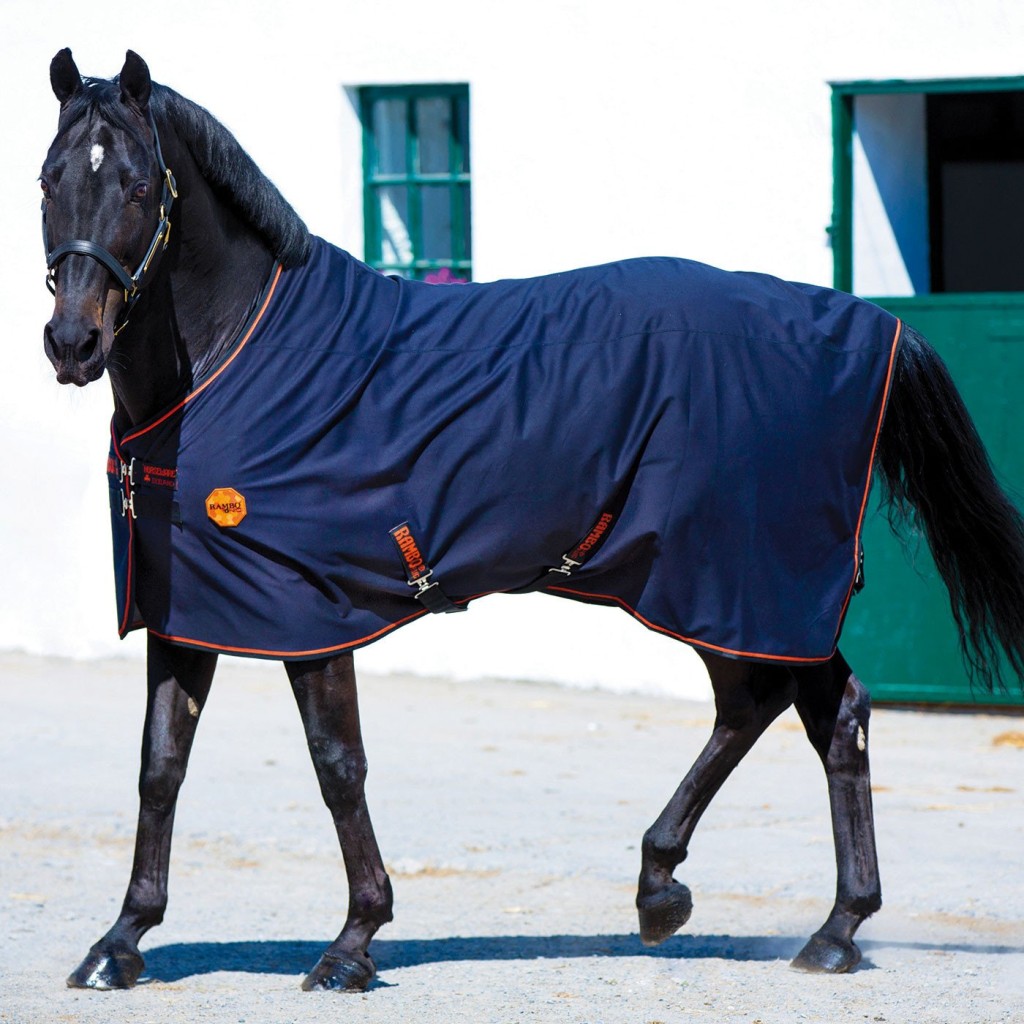 Equilibrium Therapy Massage Mitt
Easy to use and perfect for targeting those hard to reach areas that rugs may not reach. Designed to reduce stiffness and tension, offering effective relieve with its three strength setting. This massage mitt is battery operated making this available to use anywhere on the yard.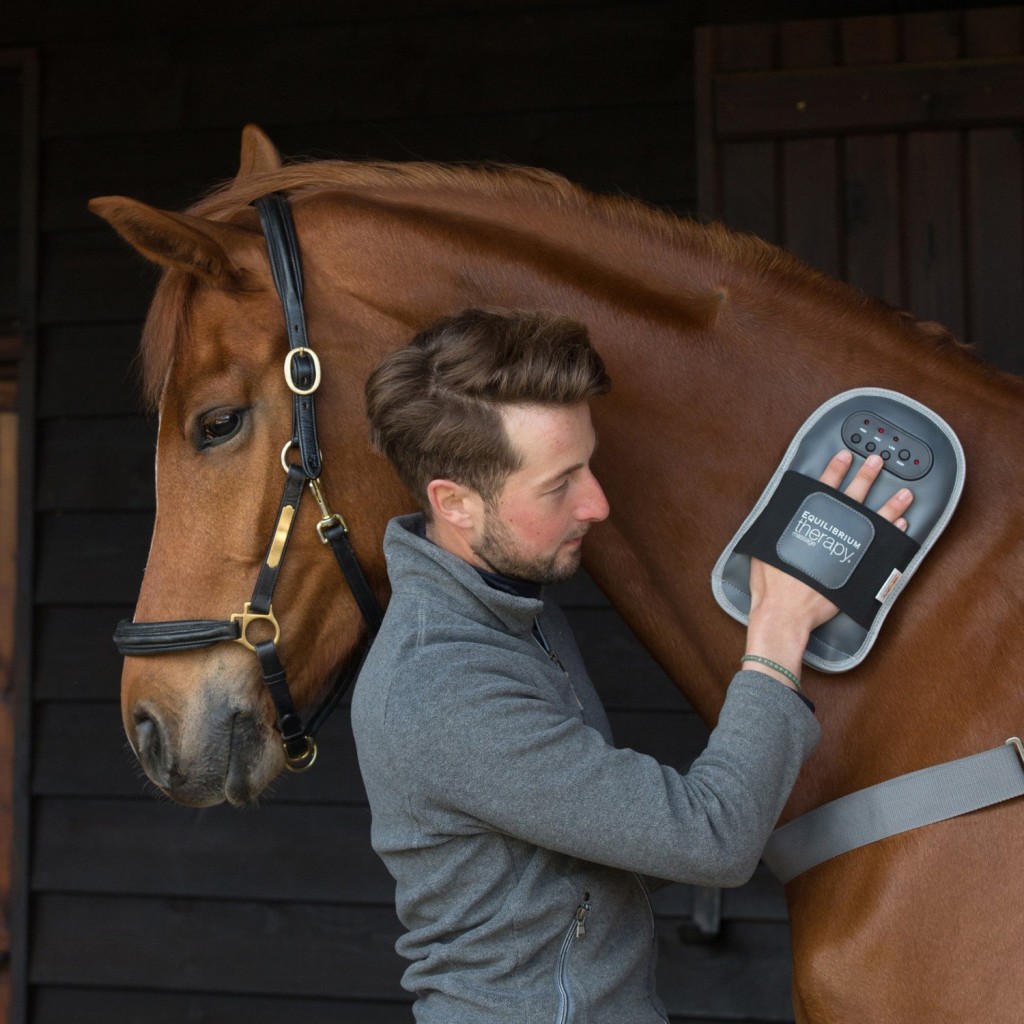 Equilibrium Therapy Magnetic Chaps
For those wanting to treat stiffness, swellings or muscular cramps, These chaps feature magnets which are designed to increase blood flow which speeds up healing. Perfect for horses suffering from a range of leg ailments such as tendon problems, arthritis and general knocks and bumps.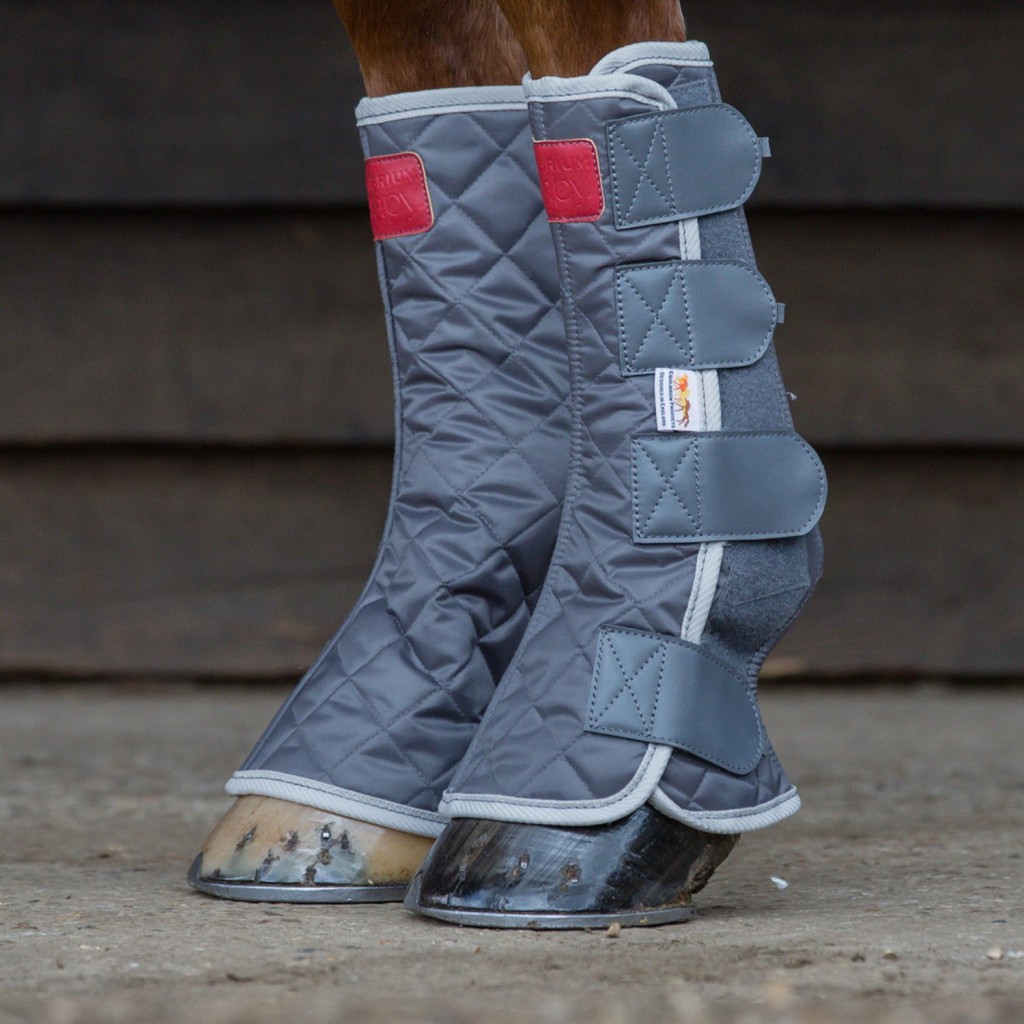 Shop the full therapy collection here.