We've been catching up with sponsored rider Christie and Blossom to find out what they've been up to this month.
February and March have been pretty exciting months…..
Blossom got to be a rug model!! She obviously loved all the attention and took to posing like a duck to water. She already believes she is a princess so I'm pretty sure the photoshoot just confirmed it, haha. 
I was surprised just how much goes into product shoots. The horses have to be very patient, stand just right and ready to look alert. Obviously, Blossom found the ears forward bit easy as she's always keeping her eyes and ears peeled for what's going on in a five mile radius. The rugs had all been pressed and hung to stay crease free.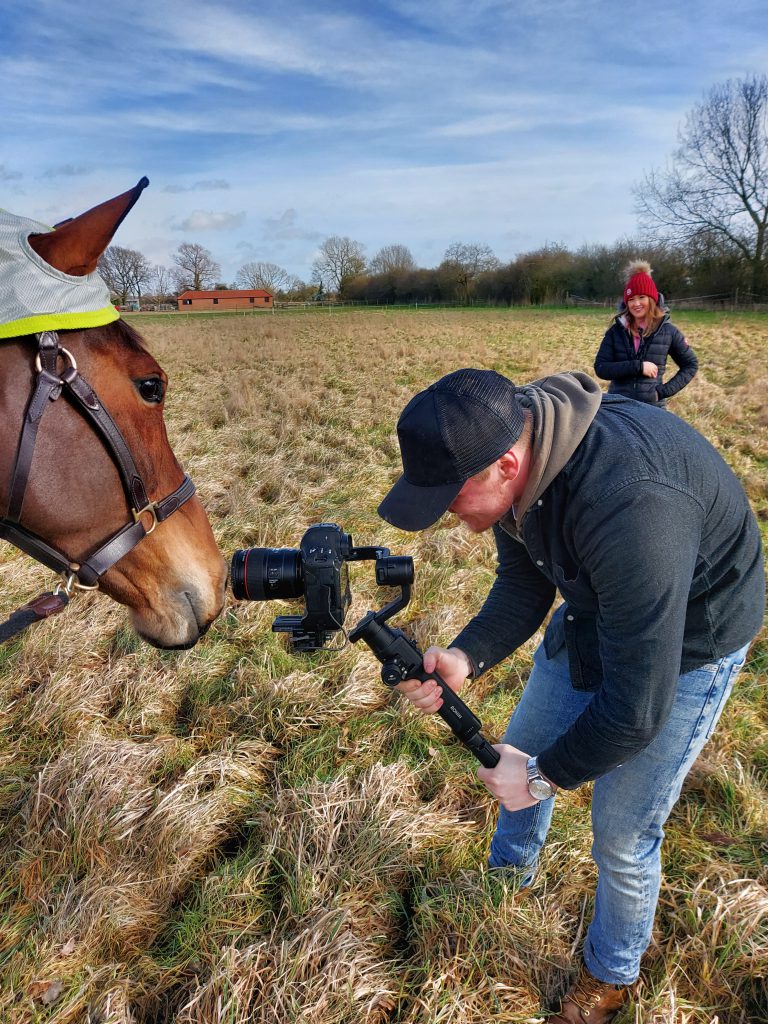 Luckily the weather was on our side and stayed dry! It felt a bit odd putting fly rugs on the horses in February. The crew were really lovely and all three of our models, Blossom, my little girls' pony Tommy and the young horse Zee were well behaved. On the first day, Zee found it all a bit overwhelming and thought the silver box on a stand (which housed the photographers' laptop so the director could see the images) was scary so struggled to stand still in the right place but was a very good boy on day two once he had got his head around it.
The print rugs are really cool and Tommy looked sooo cute!
If I had to pick a favourite rug from all the lovely rugs which were used for the shoot it would be the Derby House Elite Lightweight Detach-A-Neck PFC Free Turnout Rug – Magenta Purple Silver which Zee modelled. I've ordered one for Blossom too!
My favourite pic from the shoot of Blossom is this one where she's wearing the Derby House New Pro Combo Fleece Rug.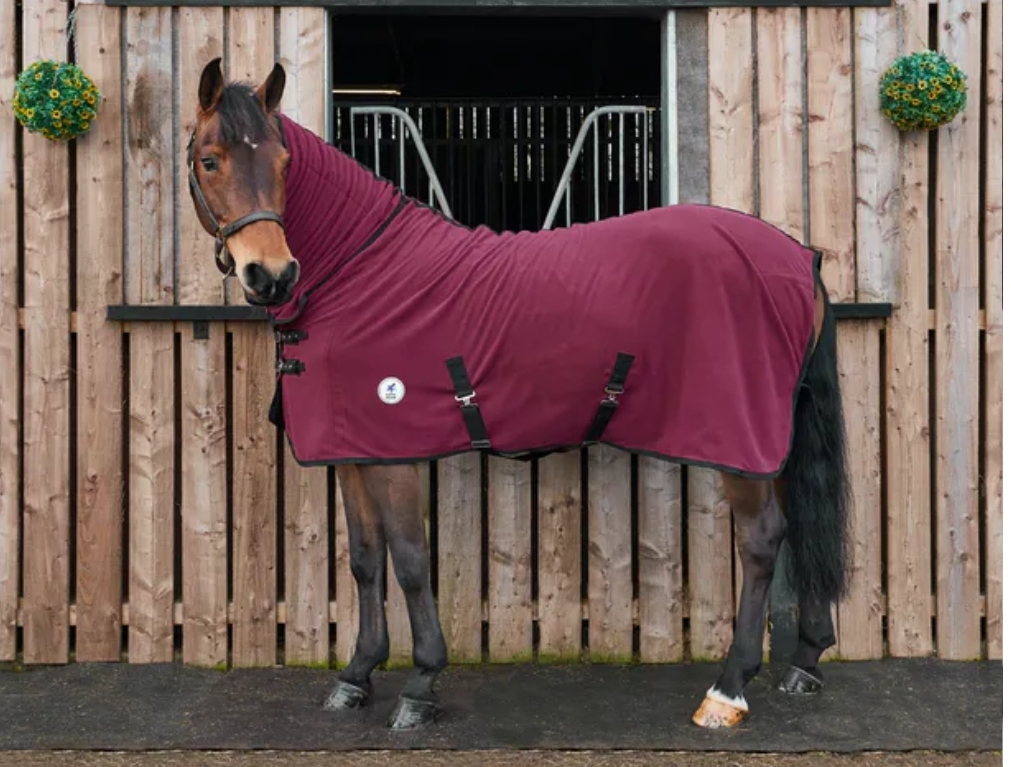 The second exciting thing that happened was receiving some super cool Ariat ascent boots and chaps to test out! A huge thank you to Ride-Away & Ariat. You can read my tried and tested review here.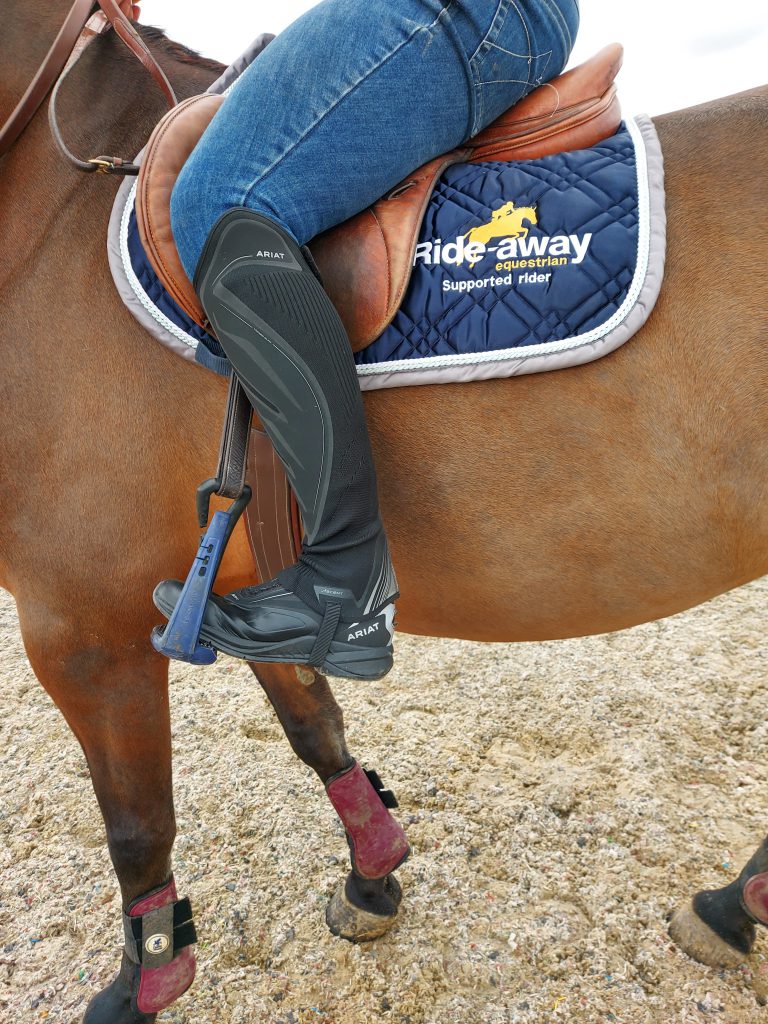 The third bit of excitement was purchasing a new set of wheels for Blossom! We bought a newer truck which once we fit out the living area we can do the stay away shows more comfortably. It's half finished, but the horse area and ramp have been done very well so it's still usable while we finish it off. My husband is pretty handy so he will do the skirts and skirt lockers, then it will be going into a professional horsebox builder for the Luton pod fitting and painting in the coming months, which is really exciting! I need to decide on the colour!? Decisions  decisions… I think it will be next year before I can afford to do the living area out but once finished we will have a lovely 'Blossom mobile' that I've been able to spread the cost of buying by building it in stages.

The fourth exciting event was jumping the newly backed four year old Zee (aka Maserati) for the first time under saddle. He was a very good boy and made both myself and his co owner even more enthusiastic about him.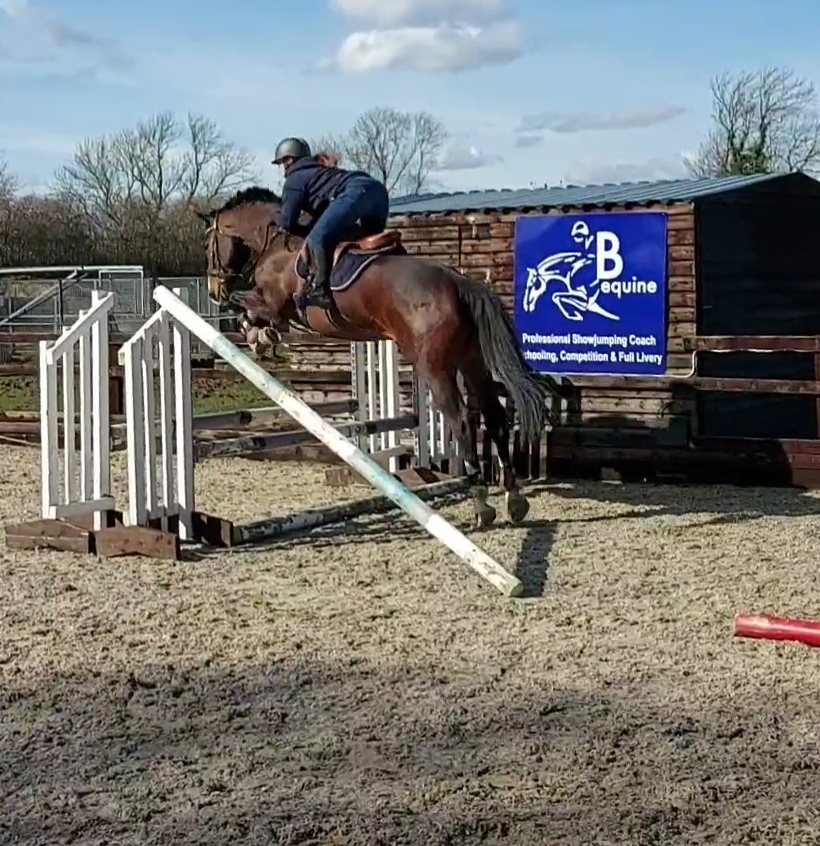 The long awaited lift of lockdown restrictions starts tomorrow (29th March) Hurray!! I'm really looking forward to going to my showjumping coaches venue for a training session tomorrow. This will be our first trip out in the new truck and the first time in months that Blossom has left my yard other than hacking out.

At home Blossom and I have been focusing mainly on the flat work, especially her canter. The last month and the months previous we have mainly hacked. Since being back in the school I've been focusing on getting her neck longer as she naturally wants to come up and back at me with her head and neck in the canter which affects the thoroughness of her hind leg making it difficult to maintain the correct length of stride for distances at shows.
Using a mix of flat work, poles and cavaletti's to measure the canter not only helps me gauge the size of her canter stride it also helps get my eye on for jumping again ( hopefully,  haha!).
I'm sure we will be really rusty tomorrow and I'm sure Blossom will act like a four year old that has gone somewhere new for the first time with her eyes on stalks. But I still can't wait! 

The plan is it get some regular training in and get to some arena / SJ course hires over the next month and aim to get back out competing in May with both Blossom. Due to the restrictions easing my work both coaching and training livery is looking very busy over the next few months.
So all in all I've lots to look forward to and plenty of hard work to do, just how I like it!

Thanks for reading. Take care and stay safe,
Christie x  '