Blossom and Christie go jumping…
At end of the last Blossom diaries I had taken the girls for their first indoor show of the season and although both girls got placed, the rounds felt sticky and the small indoor ring came as a shock! Before returning to the same venue for the blue chip winter championship qualifier with Blossom we worked on me being quicker to create impulsion on landing a fence and practising our 'sideways stuff' to help me use all the space available. For the qualifier Blossom jumped much better, we had a fence down in the jump off which put us out of the qualifying places, however, we came away pleased with the improvement from the previous show. 

The month seemed to decline from then on …….. 

The week after the indoor show we lost my lovely dog 'Barbara', it felt and still feels like a huge hole is missing. It's so hard losing such a large part of our families.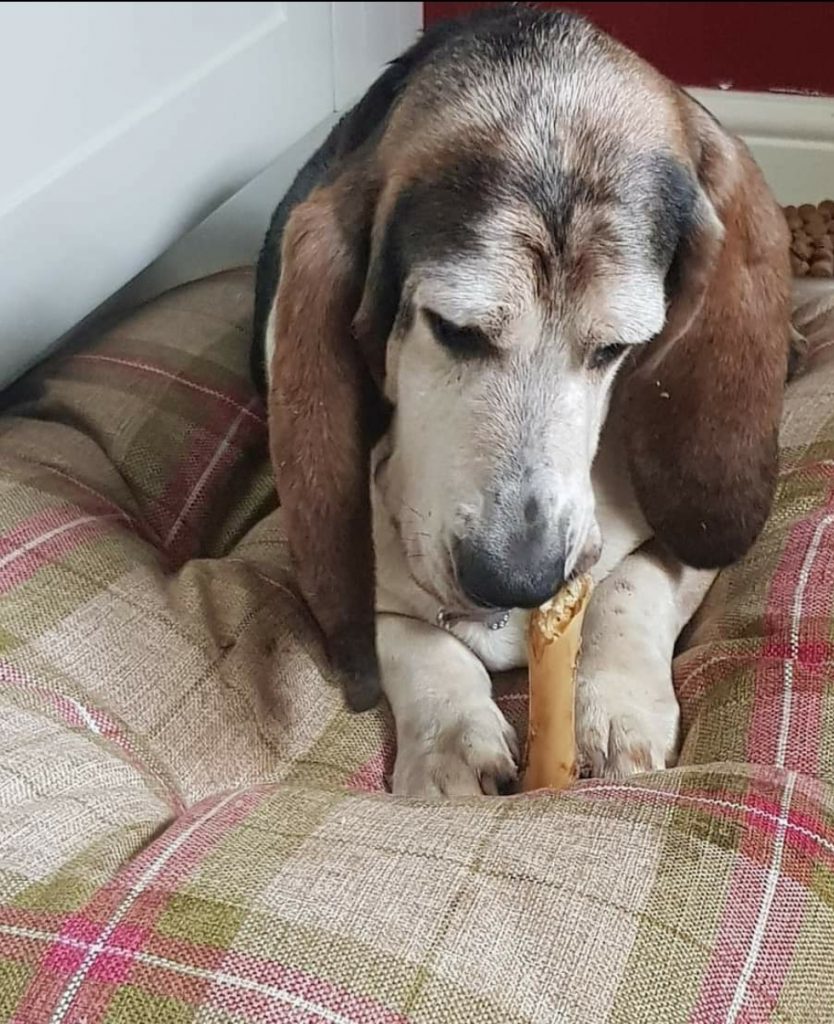 The same week we went to another local venue where the jumping was outside. Blossom was jumping fabulously and really keen! Into the jump off section, hand break off, all going well, turned up tight to an oxer, there's a shot, its a long one, but good enough, press, shoulders lift off, I'm committed. The next second I'm at the other side of the jump laid on some poles with Blossom's bridle in my hand and poor blossom looking at me bewildered. Everything went quiet, people were staring. I had so many thoughts running through my head all at once….
What just happened? What if I've frightened Blossom? Is Blossom ok? This isn't like her. Wonder what everyone is thinking and saying about me? I think my left side is now longer than my right and my ribs and armpit are blooming sore!
Blossom although was worried by my acrobatics she stood in the middle of the arena and let me put her bridle back on. Gosh, I was sore, I didn't dare let on tho, chin up, just smile, pat the horse and try to walk out of the ring with a bit of dignity. After speaking to my trainer who was also at the show, it seems a wagon coming into the venue suddenly appeared directly behind the jump and likely took Blossom's concentration off the job so combine with 'a long un', it wasn't the best set of circumstances. The day after the mishap we gave her a jump at home and she was her usual self, phew!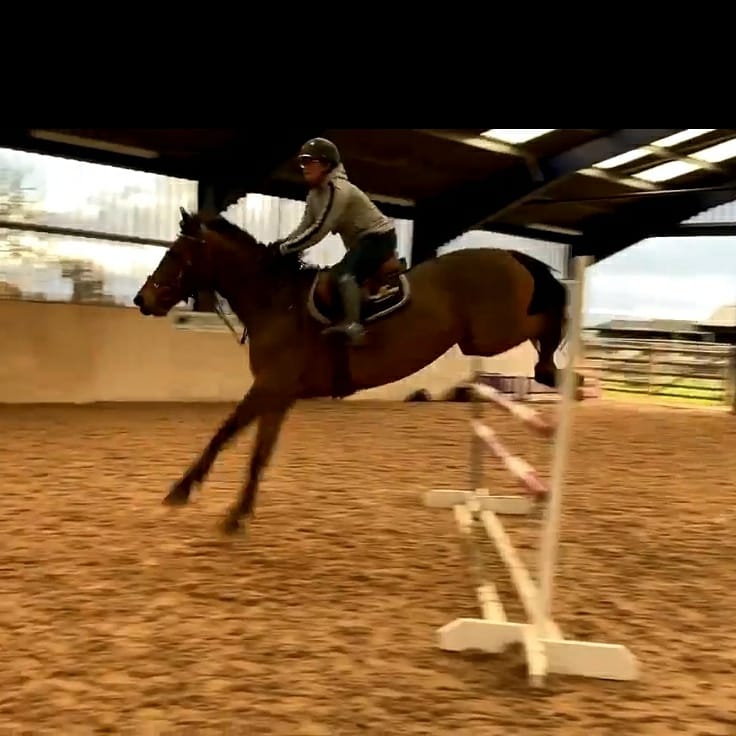 I booked a couple of training sessions with my coach as soon as she had availability to get us ready for the next qualifiers we have coming up. And to get my head in a more positive place again after the fall.
The girls went well in training, continuing to work on maintaining quality canter around the turns with Blossom and trying to get some ride ability from Doris by using leg yield to fences (this is very much a 'work in progress' with D). On the way home, the horsebox started to steam from the grill and make banging noises!! We pulled over rang the horseboxes mechanic and started to call around horse transporters to organise getting the girls home as the horsebox wasn't driveable. I rang my groom and asked her to come in to sort the yard and my husband to collect the children from school. Whilst waiting for various companies to call us back to see if they could rescue us I posted on my Facebook account saying we had broken down. WOW !! I just couldn't believe the number of messages I had from people offering their assistance for the yard, collecting the horses, collecting the children etc. I was completing overwhelmed. The lovely Nicky Sutcliffe was there in a flash with full haynets, the wagon got collected shortly after. Thank you so much to Nicky and everyone who offered their help! The girls wore the Equi-travel safe system, which Nicky designed and manufactures, they travelled quietly and calmly whilst wearing the harnesses, I was impressed by it!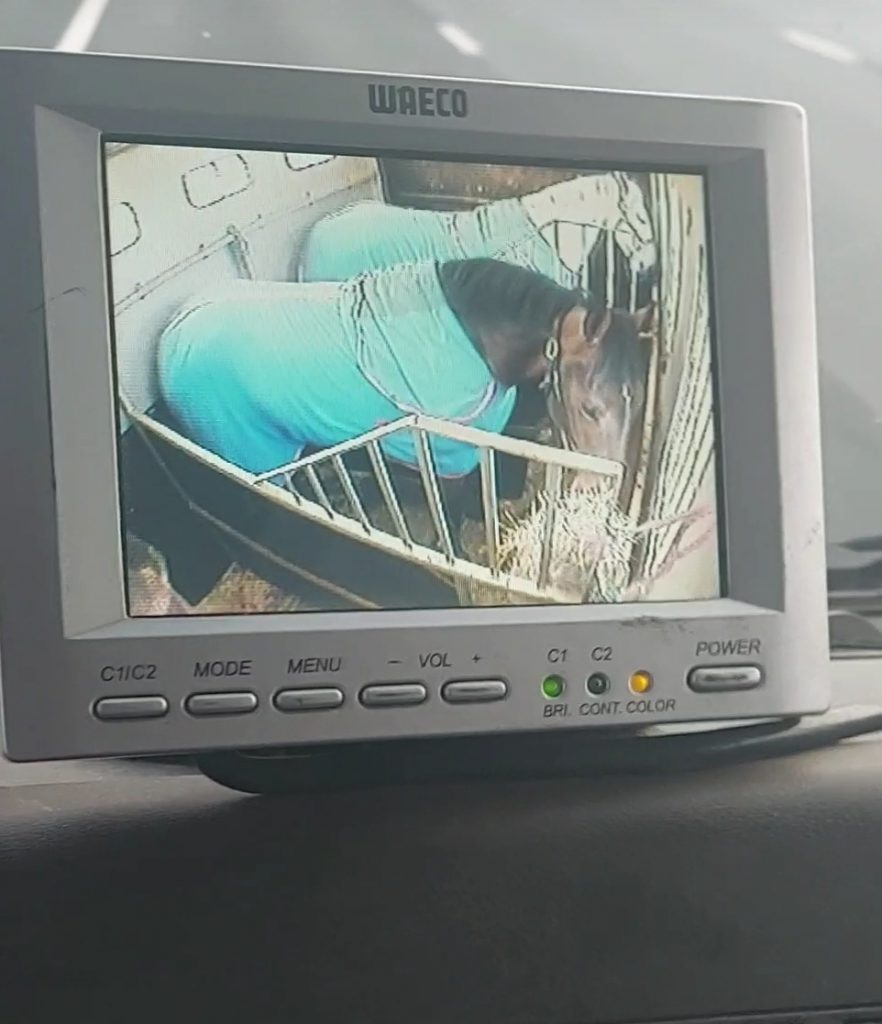 The wagon wasn't going to be a quick job so we were grounded. 
The rest of the month was spent hacking, sprucing up our flatwork, coaching and working on breaking the exciting 3yo that has recently joined the team.
Although October had quite a few lows I had one very exciting thing happen…..
Ride Away renewed my sponsorship for another 12 months. I couldn't believe it had been 12 months already! I want to say a huge thank you to all the team for the last year, I've really enjoyed it and I'm so grateful for everything. I'm not young, slim, pretty or compete and the highest level so to have the support of such a big internationally successful company I feel hugely fortunate.
November…
The wagon is back – hurray! But the country is in Lockdown 2 until December 2nd, typical!
So more flatwork, hacking and working on gymnastic exercises. I also ordered Blossom a beautiful sparkly browband for her PreTeq Fayesport bridle to give us something to look forward to using when Boris lets us play out again.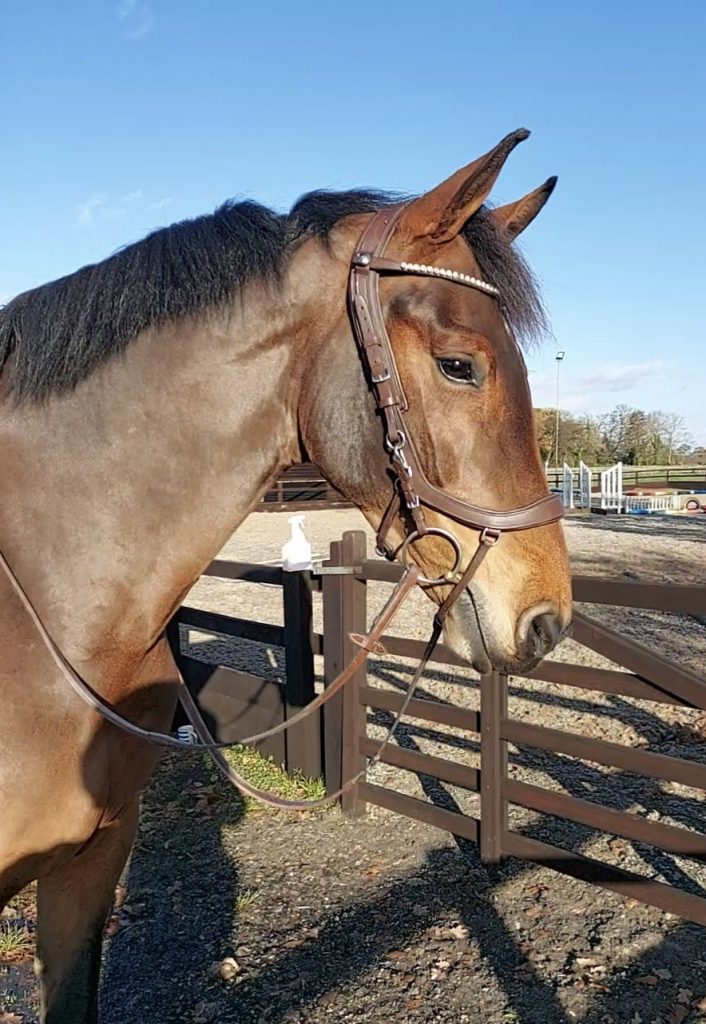 When the lockdown was first announced I was really concerned that I would be stopped from coaching, like I was in the first lockdown which impacted me financially as well as mentally. The lack of sense of purpose and nothing to work towards was something I found really difficult. Luckily we were allowed to coach on a one to one basis this time. I really felt for the hospitality sector and beauty industry and I still do as they will likely still be affected with the tier system. Please try and support these businesses where you can, I know I will be trying to.
Anyway …. Blossom is feeling well! A little too well and she's very ready for a show soon, we have a couple earmarked for December depending on what tier we will are in!
We have been using a particular cavaletti exercise in our training – three cavaletti's on the curving line, with one horse stride between each (7 yard). We use this to improve the canter on the turn. If you want to try this at home start with just two and remember to ride both sides of the horse, linking the middle of each cavaletti up on the curving line, then add in a third as you get the hang of it.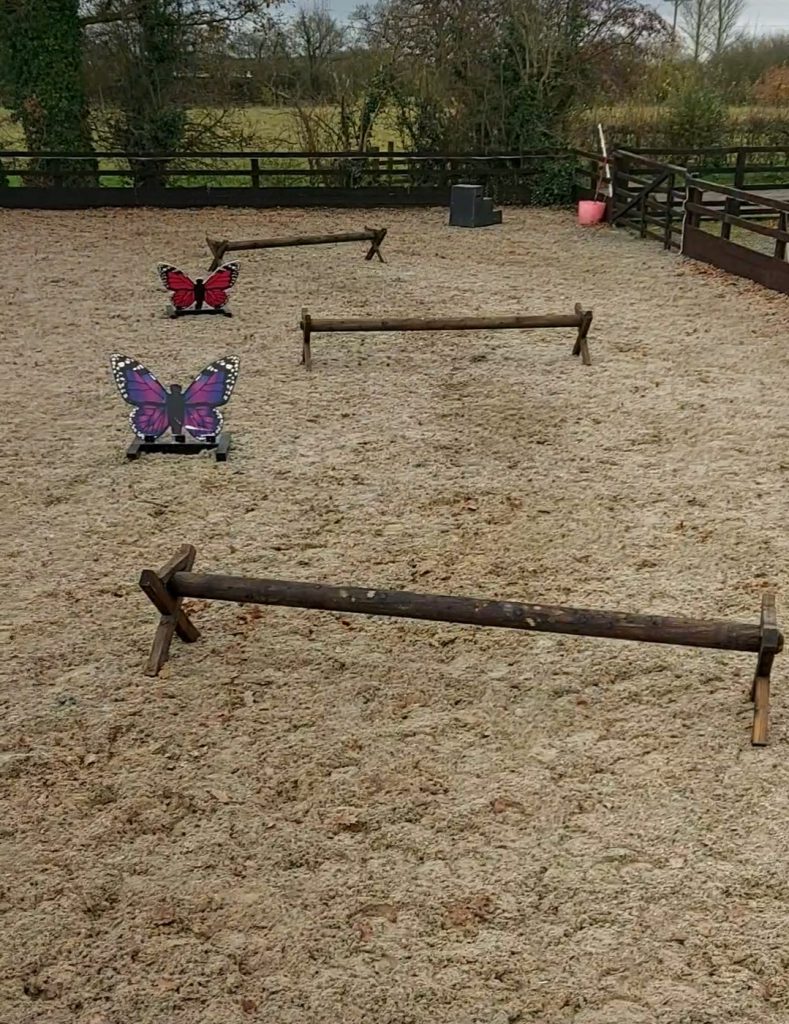 I have been fortunate enough to have a couple of training sessions with my coach this month, the sessions have been aiming to step Blossom up in the new year. I will hopefully take her to Aintree premier show at the end of January – if it's allowed to run and my area is allowed to travel. She's jumping really well, putting in some extra handstands here and there, haha.
Bring on the December shows! 
Take care, keep safe and have a Merry Christmas! 
Christie x  "
If you missed the last instalment of the blossom diaries, you can view it here.