We are so excited to introduce the latest member of the Rideaway team, Blossom. Blossom is a beautiful 16.1 bay mare who is currently being trained by our sponsored rider Christie Batty. Christie runs a successful yard just outside of York which offers a range of services such as livery, coaching, schooling and training. Each month we will be following Blossom's progress and achievements both in and out of the yard with helpful hints and tips which you can also try at home.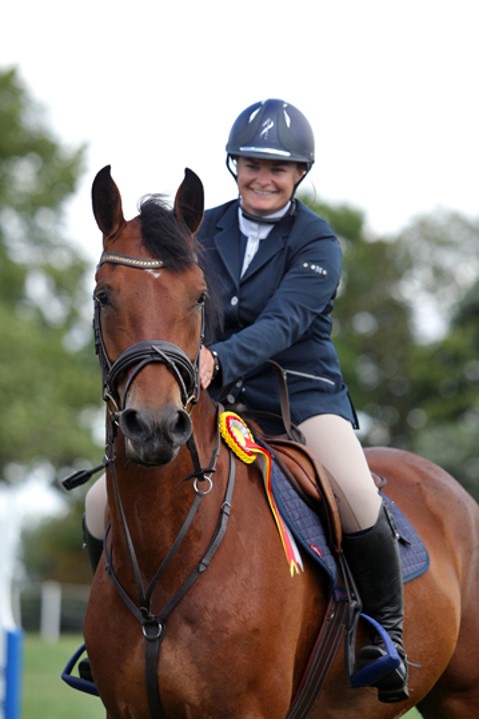 So let's get to know Blossom and Christie…
Blossom
Blossom is a 16.1 bay mare that was actually bred to drive by Mr Robert Bowman from Penrith. The Bowman's need no introduction, they are one of the most successful carriage driving families with huge success all over the world in FEI competitions. Mr Bowman only has bays with four white socks in his driving teams and Blossom was born with only the tiniest bit of white in one hind leg. So as a foal he offered to give her to his long-time friend and previous driving team back stepper Alec Jeffrey. Alecs response to this offer was "I need a foal as much as a hole in the head". Fast forward four years, Alec was looking for a horse for his rider to get going and show jump. By this time Mr. Bowman and his groom, Jess, had backed and ridden away the now 4yo Blossom and a deal was made.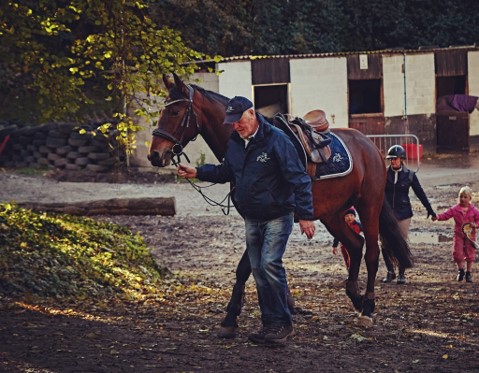 To cut a long story short about 18 months later Alec found himself without a rider for Blossom and brought her to my yard for me to have a sit on. There was a lot of work to do but I remember thinking that she had a lovely mouth and if I could sort the canter and get her mind on the job, we could have some fun and success out jumping. Mr. Bowman says that these Dutch warmblood bred driving horses know what's going on five fields away and that is certainly true of Blossom. At the time I'd had a break from competitive riding as I just didn't have the time or finances with juggling my two small children, building my coaching business, purchasing and developing the yard and livery business. I had sold my horse box to fund the yard development but missed show jumping a lot. Over the last two years, Blossom and I have had plenty of fun and success show jumping. We have qualified for and competed at various national championships. She is a very easy horse on the ground and hardly ever causes us any hassle so she's a pleasure to take to shows and training. Like many horses, she's had a long break from competing due to covid. Because of Blossoms breeding her conformation and natural way of going is very upright and short in her canter stride. We always have to work hard on lengthening her neck and opening the canter stride to enable us to meet related distances at shows. So, since we started working towards getting back to shows this had been our main focus. We have been back competing for the last couple of weeks and she has consistently jumped double clears, so we couldn't be happier with her return to the competition ring. Our aims and goals like many riders have had to change this year due to the lockdown and to be honest right now I'm unsure what to aim for as everything keeps changing. For now, we will concentrate on trying to jump consistent rounds and I think we're off to a pretty good start!  
Christie
I'm a mum of two young children that runs a small full and schooling livery yard and a busy show jumping coach. Horses and show jumping have been my passion and from a young age I'd always dreamt of owning and running my own little yard of showjumpers. This dream lead me to working at various yards around the country from dealers to international showjumping yards. I learnt a lot, developed by riding and I loved it. Over the years whilst working away and for myself, I have backed, schooled and competed many horses from unaffiliated up to 1.30's. 10 years ago I settled in York with my now husband and 5 years later my dream looked like it could come true when we were lucky enough to buy a little yard.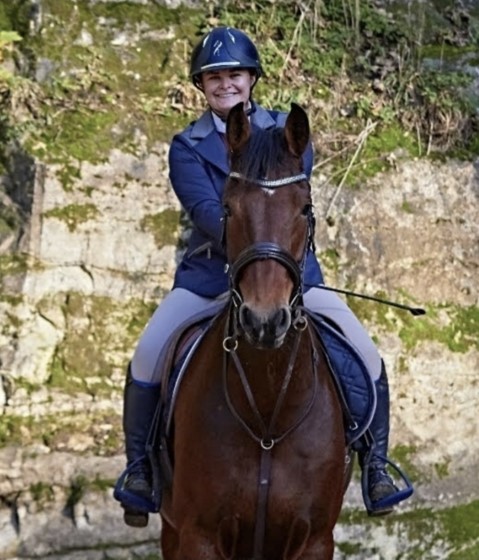 We look forward to finding out what blossom has been getting up to. Stay tuned for the next instalment of the Blossom Diaries
What are you focusing on with your horse?