Spring cleaning your tack room and tack
It's spring! And you know what that means… spring cleaning! It is so important to maintain cleanliness in and around the stables but even more important to have a deep clean at least once a year. And what better time than when the sun starts shining.
Not only will it look unpleasant if you don't clean, but it will pose many health risks for yourself and your horse, like respiratory problems from the dust and mould, an influx of insects that will irritate your horses' skin and more obvious if the area is messy you could trip.
Deep cleaning something as large as this can be a mammoth task and that is why we have put it into a step-by-step guide, you can do it in order or not but tick it off as you go so you don't forget a thing. It goes without saying that everyone does things differently, so use this list as a reminder or even a loose guide.
Tack room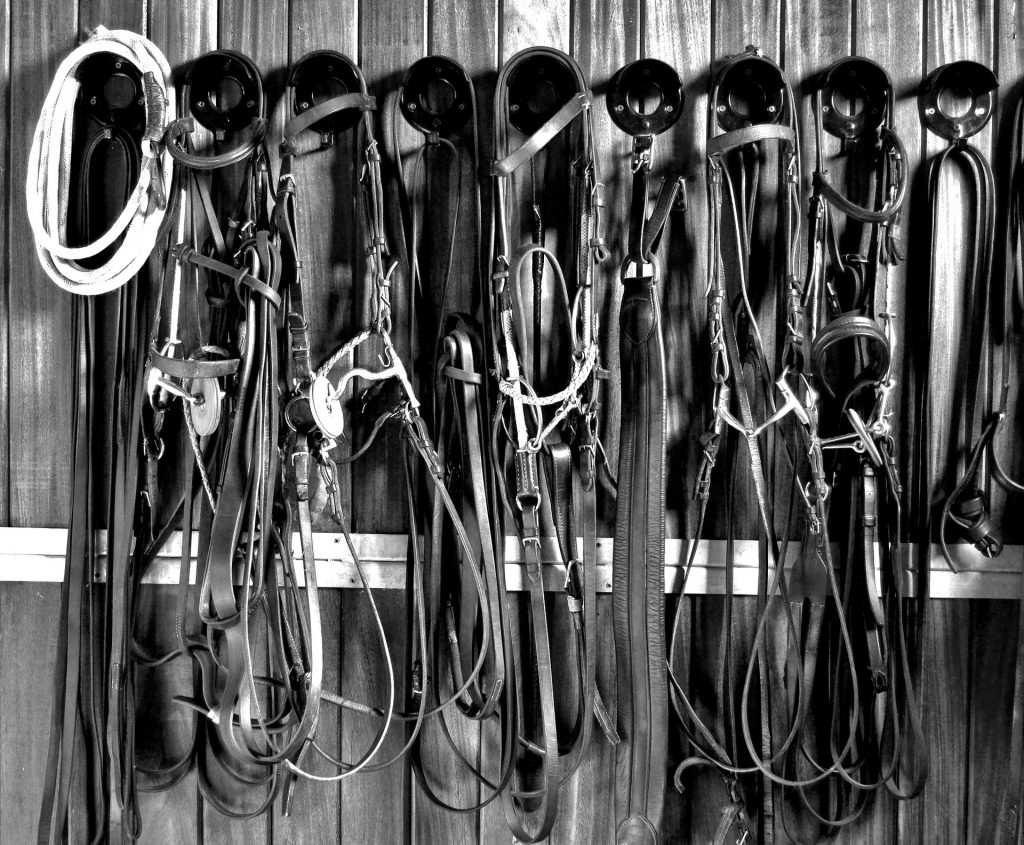 Start by completely emptying the tack room of any equipment, this will give you a blank canvas to get into all the nooks and crannies, it also gives you a good perspective of the sheer amount that you have!
Let's start by cleaning the tack room, it is best to go from top to bottom so that when you're cleaning the walls, debris doesn't land on your newly sparking floor, so first get rid of all those sneaky cobwebs in the corners.
Then with some soapy water and sponge wipe down the walls. And if you want to go that extra mile, once the walls are clean paint them, it will brighten up the room!
Now let's tackle the floor, sweep the floor and then hose it to get the stubborn dirt.
Before you bring everything in you want to shine any metal hooks or door handles you have and fix anything that needs fixing such as lights and hooks.
Put up more hooks, you can never have too many hooks and it's good to have more than you need.
Now onto everything that goes into the tack room. Start by organising it all, it is best to have it all out in front you of, throw away anything that is too old or broken.
Then identify doubles that you have, either put them out of the way for when you need an emergency extra or give them away.
Pack away out of season items, so if it's spring you might start putting away you're heavy winter rugs. A large airtight trunk would be perfect for this.
Once you have got rid of anything that you do not need you will clean everything – grooming equipment, rugs, tack (see how-to below) etc.
Fix any equipment that is broken, it is so important to check the seams, buckles, and billets on the bridle so that it doesn't cause accidents.
Now it's time to put everything back into the tack room. I would suggest investing in lots of storage solutions and going label crazy! For example, with grooming equipment get some plastic office drawers and separate each type of item and of course… label!
As for tack, it would be good to label it, perhaps by size or the name of the horse/ pony it belongs to.
Tack cleaning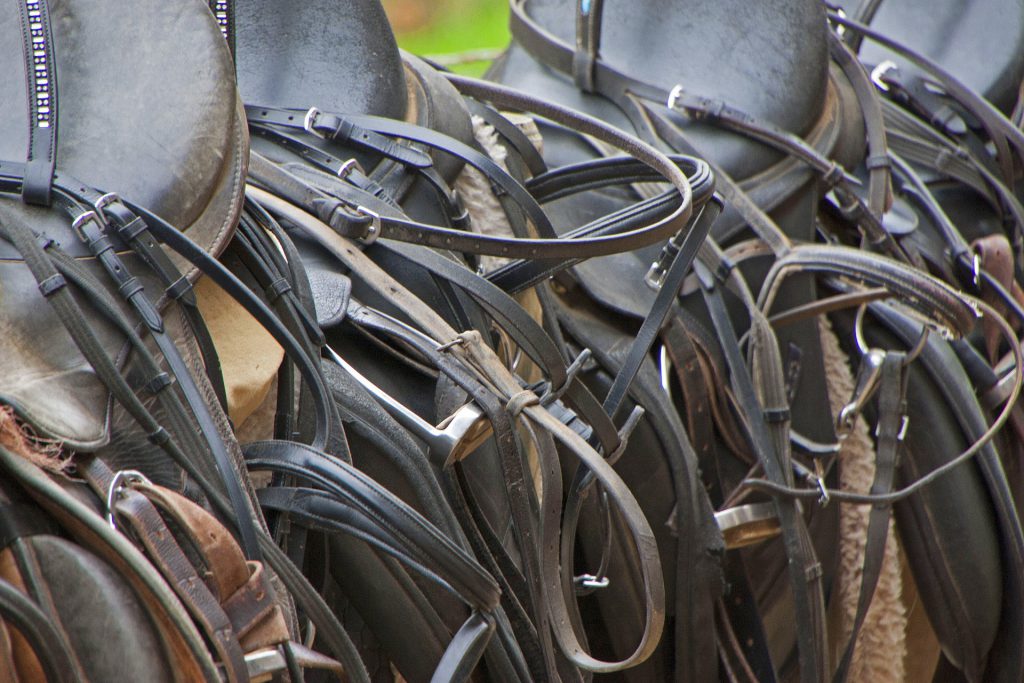 You will need: A bucket, tack cleaner, two cloths and sponges, warm water and soap.
Pour the hot water into the bucket, remove your bit from the bridle and leave the bit to soak.
Now for the saddle, using a damp cloth (warm water) wipe down the saddle, get rid of all the sweat from a great ride! Make sure to get in under the saddle flaps and the underside of the saddle.
Then using a dry cloth with saddle soap of your choice on, wipe your saddle, girth and stirrups in circular motions. Wipe off the soap residue with the damp cloth.
Now take your bit out of the water and give it a rinse to get all the stubborn bits off.
We are going to clean the bridle in the same way as the saddle. Giving it a full wipe down with a warm damp cloth and then a wipe with a dry soaped cloth in circular motions. Don't get any soap on the bit, that won't be tasty for your four-legged friend!
Whichever way you choose to clean your tack and tack room, be safe and enjoy it!
If you enjoyed this, you might also like to read The Best Fly Rugs of 2021 HERE