Whether your horse is retired, a happy hacker or a top competition horse, there's no doubt that head collars are used daily by most horse owners.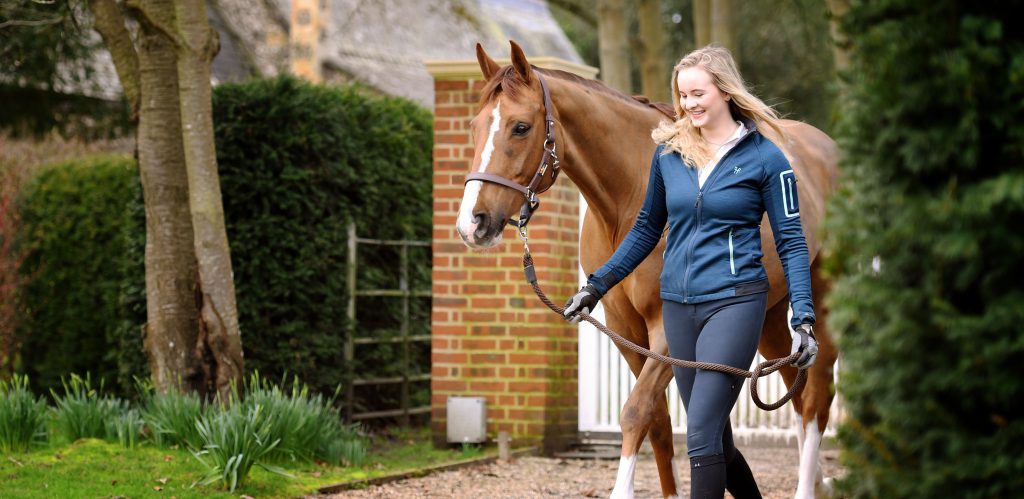 During general day to day handling we get by with not much fuss, but if your horse gets upset while tied up, or stuck on something with their head collar, it can be a frightening situation for both animal and human alike! We have all heard of stories where horses have pulled stable doors off their hinges or fixings out of walls.
Sometimes the results from an incident with a head collar can be overlooked. Equine Physiotherapist Victoria Boakes states that "As a physiotherapist, I am often called to horses that have suddenly become head shy, difficult to tack up and groom and have also become more resistant to the contact in ridden work. The onset of a majority of these cases can be traced back to an incident where the horse has pulled back whilst being tied up." 
In a recent survey of 5615 respondents*:
31% of horse owners have experienced a horse being injured as a result of using a head collar. Injuries ranged from rubs and cuts, all the way to fractures and fatal injuries.
75% of these injuries occurred when tied up (in the stable, outside the stable, in the lorry/trailer and travelling). 
15% of people have been injured in a head collar related accident.
The most shocking result of all is that there were 167 horse fatalities reported to be as a result of head collar related incident. 
Head Collar Testing
There are a lot of different head collars available on the market, however for a piece of equipment we use so often, there isn't any readily available or published research where head collars have been studied or tested in a systematic way.
With the help of Dr David Marlin, Equilibrium Products commissioned testing of a variety of typical head collars from webbing and leather, all the way to rope or field safe head collars. 
Suspended from a purpose made rig, downward force was applied and increased incrementally until the head collar broke or released and the result was measured in kilograms. This was repeated six times for each type of head collar.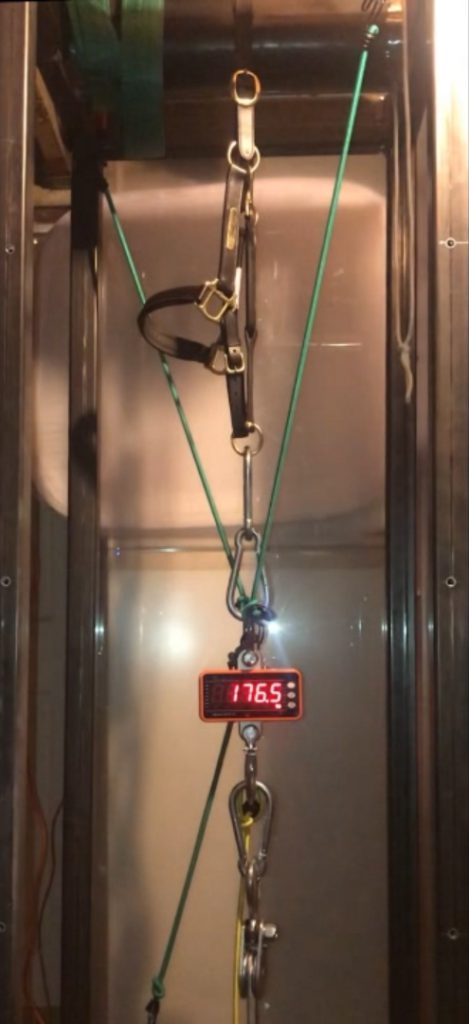 Testing Results
The testing produced a variety of results, some of which were quite surprising. While some safety devices released as low as 9kg, other head collars didn't release until 600kg of downward force was applied – a scary realisation considering that this is more than the weight of the average horse!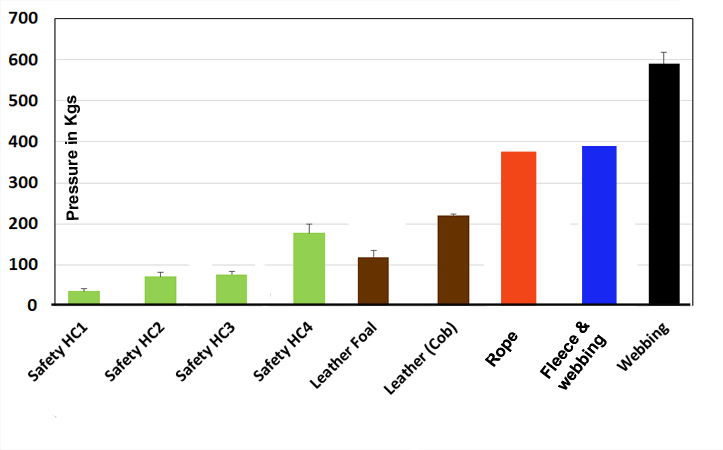 In an ideal world, the horse needs a release point as low as possible to reduce the risk of injury. However, from an owners point of view, we need a release point as strong as possible to maintain control when handling our horses. Realistically – there needs to be a balance between these two amounts. 
Introducing the new Stellar™ Head Collar from Equilibrium Products
As a result of both the research and testing, the Stellar Head Collar from Equilibrium Products has been created. 
Taking your horse from field to stable to the showground, not only is Stellar a smart, first-class head collar, it has a re-usable release system too. A release system that is scientifically tested, with measurable and consistent results. The Stellar™ Head Collar was also independently tested by Writtle University College on a variety of horses for its suitability to be used for everyday activities.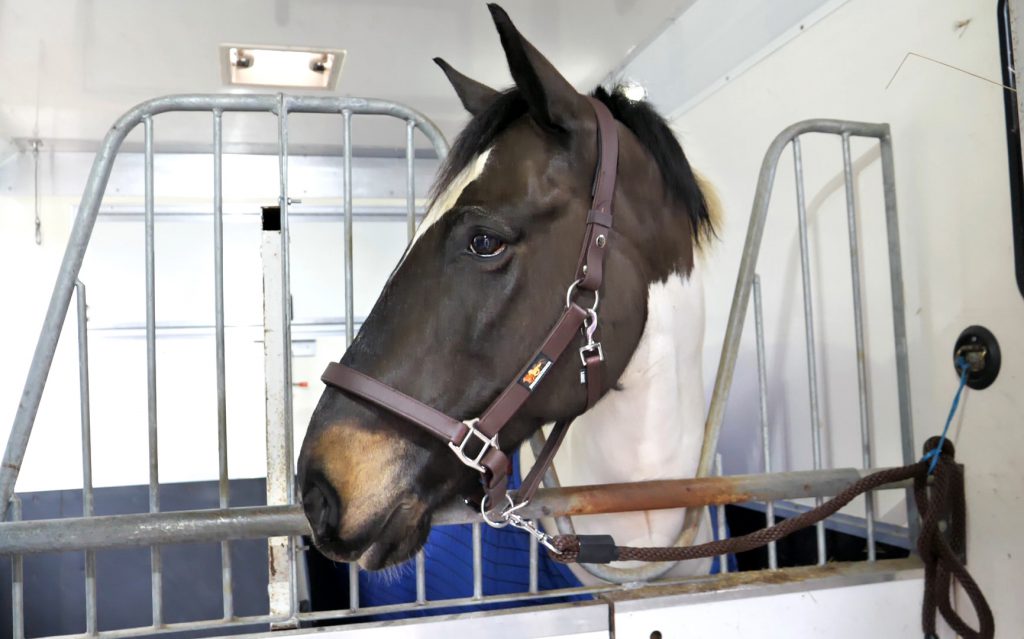 Tested to release between 50-60kg or 80-90kg depending on the setting of the headpiece keepers, the Stellar™ Head Collar is made from a smart leather-look synthetic material with padding on the nosepiece and headpiece offering maximum comfort. Adjustability at the headpiece and nosepiece allow for a great fit, with long-lasting stainless-steel fittings.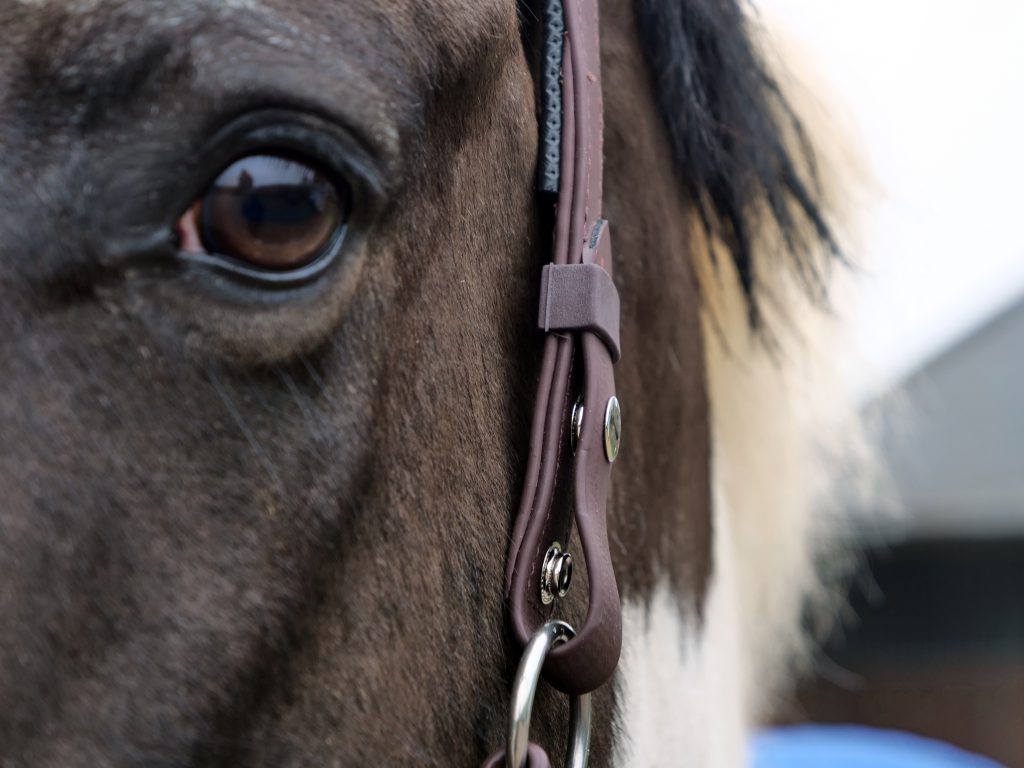 *Survey of 5615 respondents, October 2019, Dr David Marlin