The new arrival of Dublin riding hats has got us thinking all things safety! With diamante detailing and air flow vents, this collection doesn't disappoint. There's 4 different designs and the great thing about them is that they seem to tick all the boxes – they meet the latest safety standards, they're a great price and are aesthetically pleasing. Great for everyday riding but also perfect for the show ring, you know you're protected without having to fork out a small fortune. All of the hats also feature a removable liner which means you can keep your hat nice and fresh from season to season. They are all British Kitemarked and also conform to the latest PAS2015 standards so are suitable for most competitive riding.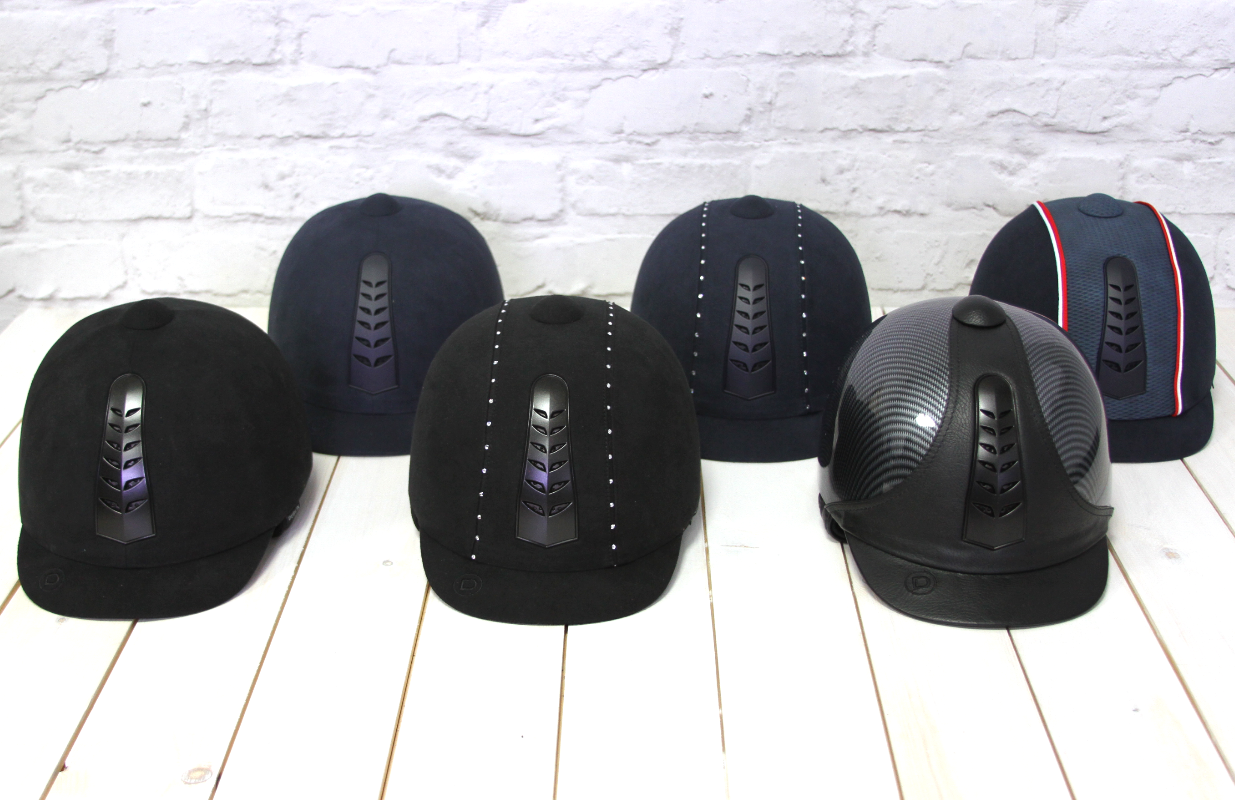 Although they're pretty, riding hats aren't only about looks – it's important that your new hat fits correctly too! We've got a few tips for you to take into consideration when purchasing a new hat.
To get an idea of your size, you should measure the fullest part of your head, usually about a cm or so above your eyebrows and just above the ears. Most riding hats sizes will come in cm, but you can find handy size conversion charts on our website for those that don't.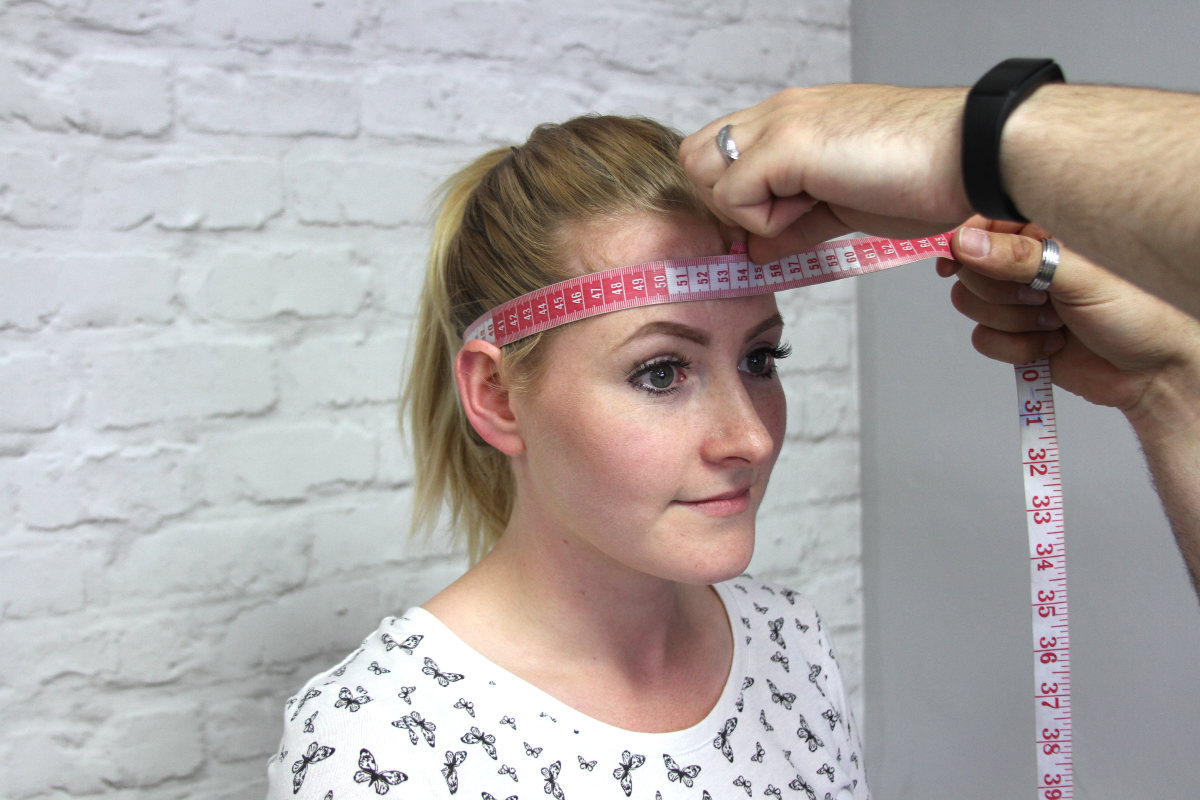 Once you've got the correct size, you should pop the hat on, starting from the back of your head and rolling the hat down at the front. The hat should sit about a cm above your eyebrows and should skim the top of your ears. If you've got long hair, it's recommended that you tie it into a low pony tail. Gently pull the hat on and off your head in a rolling motion, you should feel some suction between the hat and your head as you do so. The hat should feel snug, but not uncomfortable.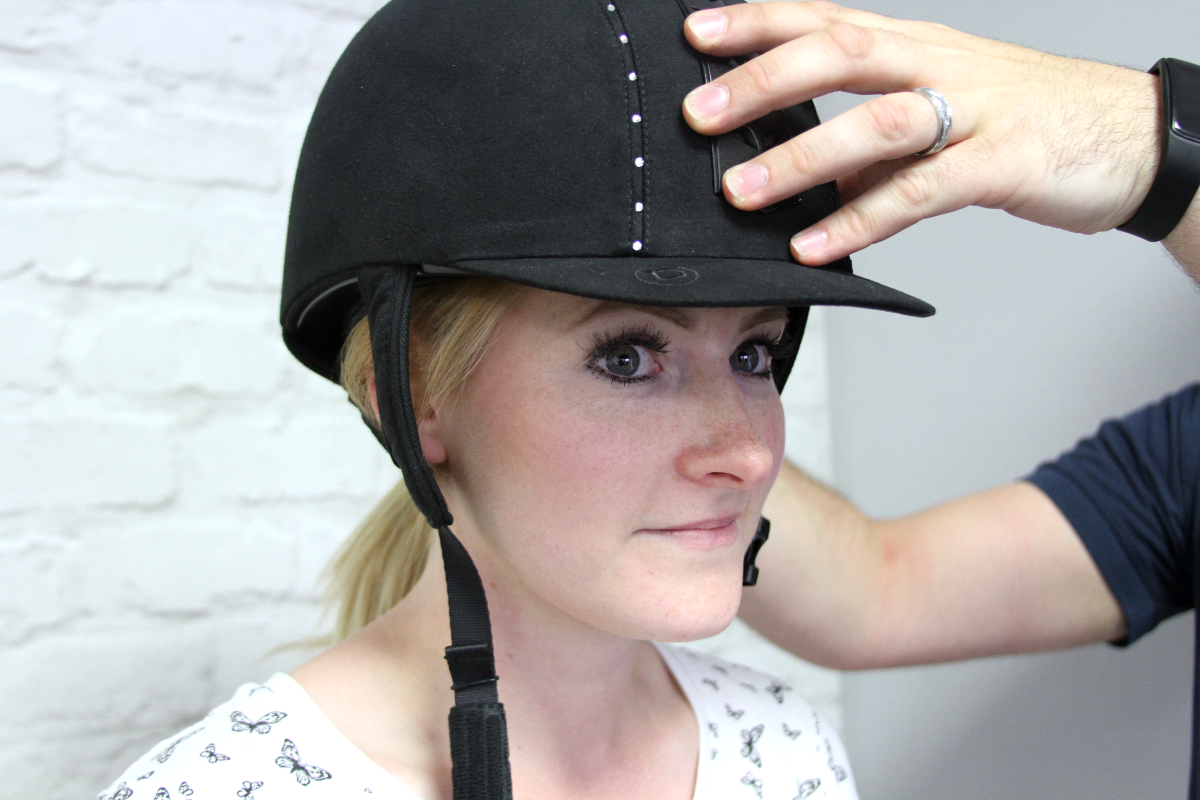 Next, you should run your index finger around the inside surface of the hat checking for gaps between your head and the hat. If you find small areas where the hat is loose, it probably indicates that the shape of the hat doesn't suit your head shape and you may need to choose a different style of hat.  If there's space all around the hat, you should try a smaller size. It's normal to feel some space around your temples.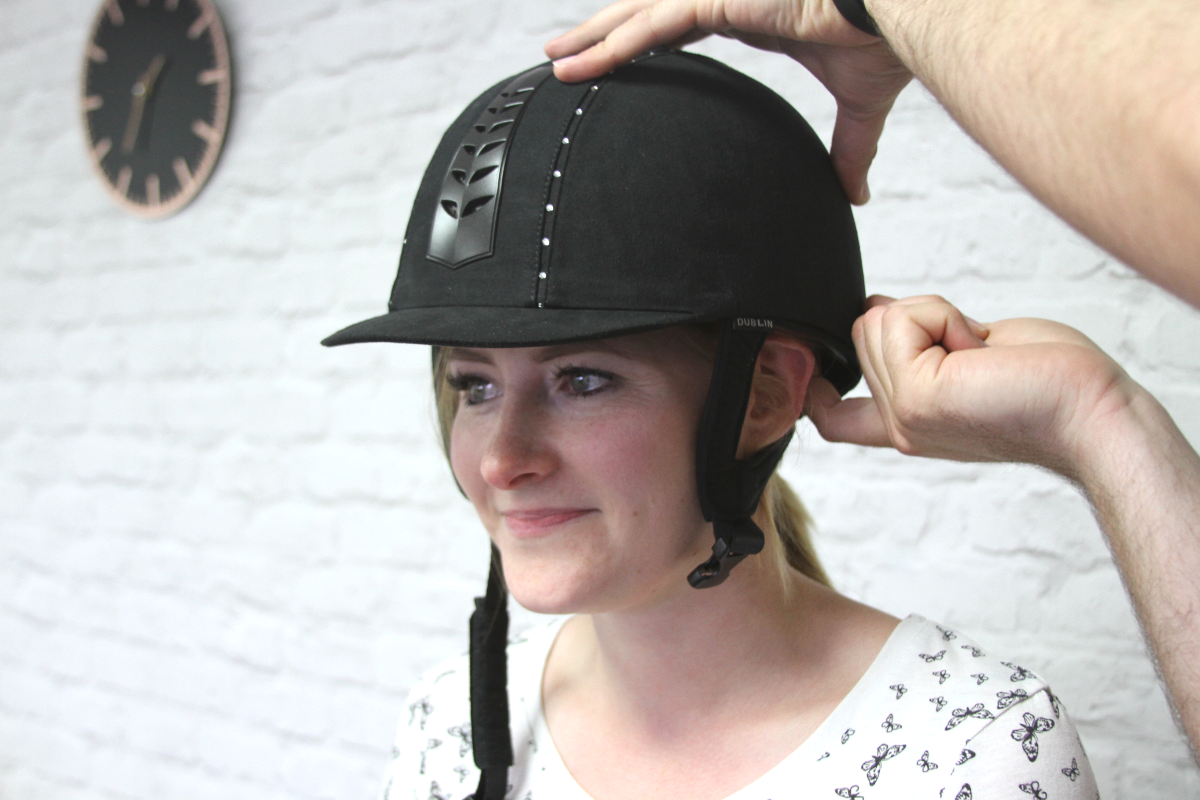 Finally, adjust the chin strap so that when closed there's enough space for your finger.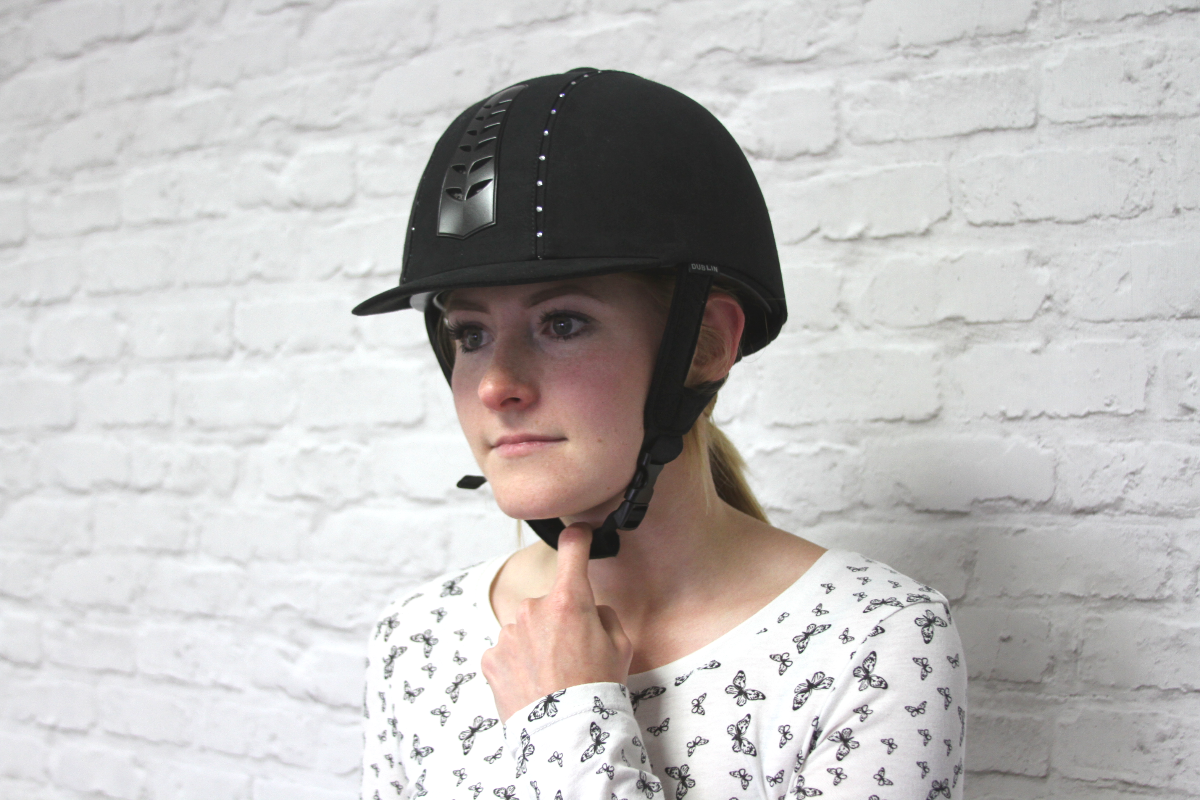 A top tip is to wear your new riding hat around the house for half an hour or so, this way you'll know if it's too tight before getting on your horse.  If you're unsure we recommend that you have your hat professionally checked. We offer free fitting and checks by our fully trained team at our store in York.
You can browse the full collection of Dublin riding hats here.