We know that kitting out your little rider can often be harder than finding an outfit for yourself, sometimes they are the harshest critics. You put them in something you think looks good, is practical and will last then you hear the words 'it's not the right colour', 'I don't like it', 'it doesn't feel right' and if it's not perfect they simply won't wear it which has wasted your time and money. To try to make your life easier, we have a huge collection of children's clothing and riding wear so they are sure to find exactly what they like.
Our children's clothing is perfect for all pony mad kids, with plenty of colourful designs to choose from, they will be spoilt for choice. Need an outfit that is practical and hardwearing for getting stuck in at the yard or maybe you're looking for something for a trip out to shows?  Well look no further, our range will suit every occasion. Did we mention the price? our children's clothing will suit any budget without compromising on quality and style.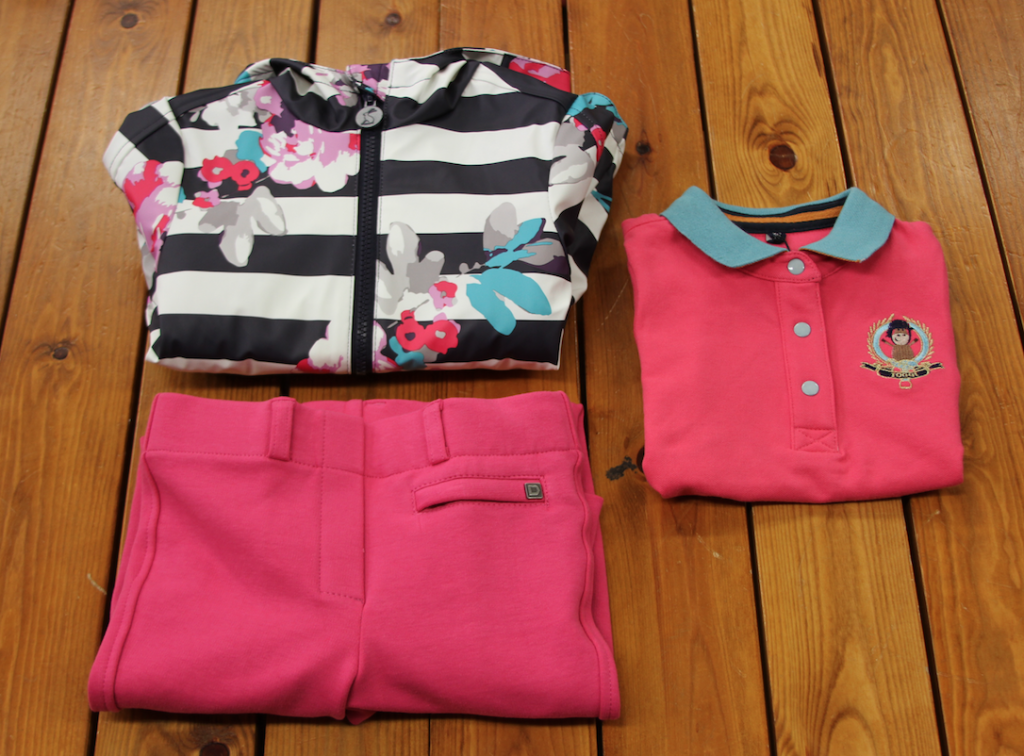 We know children never feel the cold but a waterproof coat is a necessity to prepare for unexpected showers. We have plenty of colourful coats and jazzy jackets to keep your little one protected from the elements. Check out our range of eye-catching wellies on our website, perfect for splashing in muddy puddles and helping around the yard, they won't want to take them off!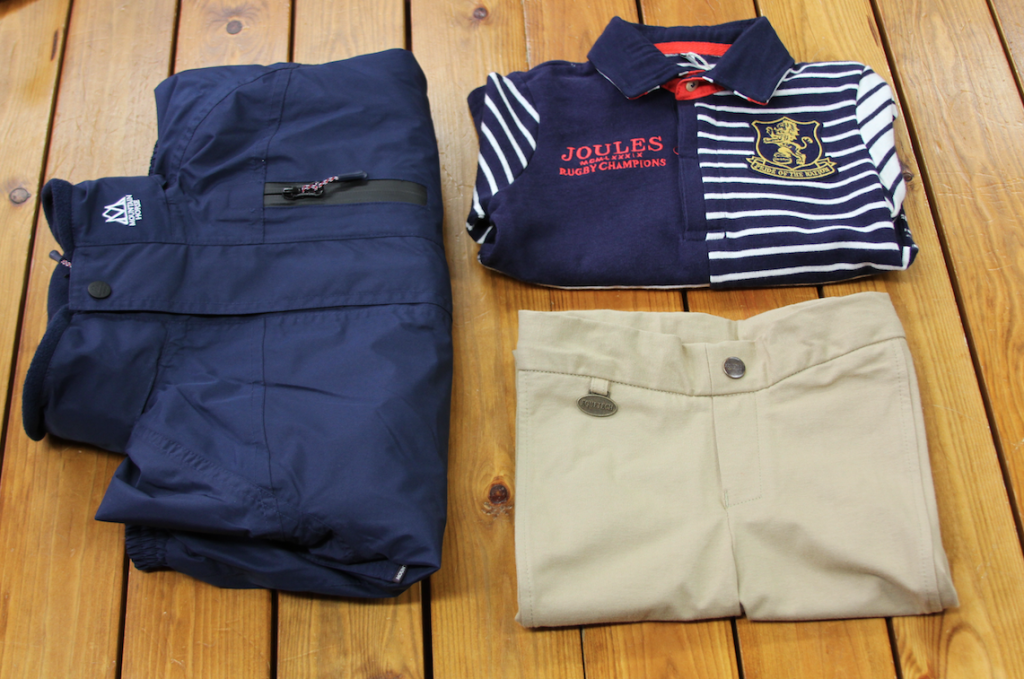 Riding breeches and jodhpurs are essential for any little rider, we know children put their clothes through their paces – with that in mind we have selected only the best quality legwear so you know you are getting a product that lasts. Available in a range of colours with fantastic features they will struggle to pick just one.
If you have a particular product you like and would recommend we'd love to hear from you, let us know in the comments. You can shop the full range of children's clothing here