Dublin is one of the leading brands in the equestrian industry with over 40 years of experience in producing hardwearing equestrian clothing for the everyday rider as well as competitive riders too. It's through these years of extensive research and dedication that has rocketed Dublin to the popular, well know brand we all know and love today.
You don't have to go far to see Dublin clothing and footwear being worn, from equestrian events to yards all over the country due to their longevity, comfort and style. Dublin's huge collection of men's, ladies and children's legwear has been worn by competitive and everyday riders for years and it's through the popularity of the jodhpurs and breeches that the riding tights were born.
Riding tights are relatively new on the market compared to jodhpurs and breeches but offer unbeatable comfort both in and out of the saddle. Dublin has a huge collection of riding tights to choose from so we have picked our favourites to help you get the right pair for you.
Dublin Performance Thermal Active Riding Tights.
These are a must-have for the winter months, designed for performance and warmth both in and out of the saddle. These riding tights feature a PU silicone print seat for added 'stickability' in the saddle and made from a premium performance fabric to ensure freedom of movement. If you haven't got a pair yet, you must! They are super comfortable and flattering too.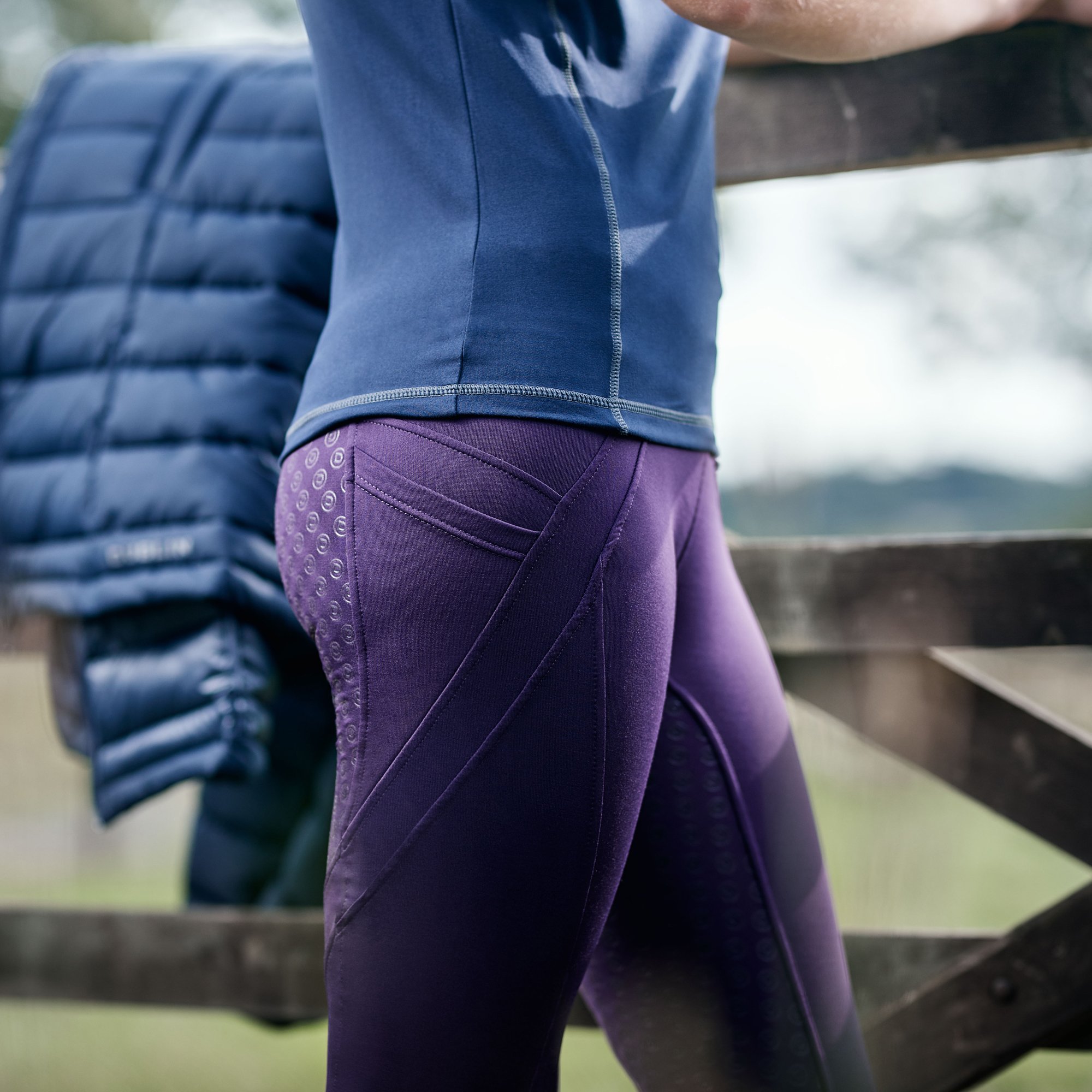 Dublin Performance Warm-It Gel Riding Tights.
These Riding Tights offer unbeatable quality and an unbelievable price. Featuring a full silicone seat for stability in the saddle and made from a super stretch fabric for comfort and freedom of movement. A firm favourite of ours these Riding Tights are an essential piece for any keen equestrian.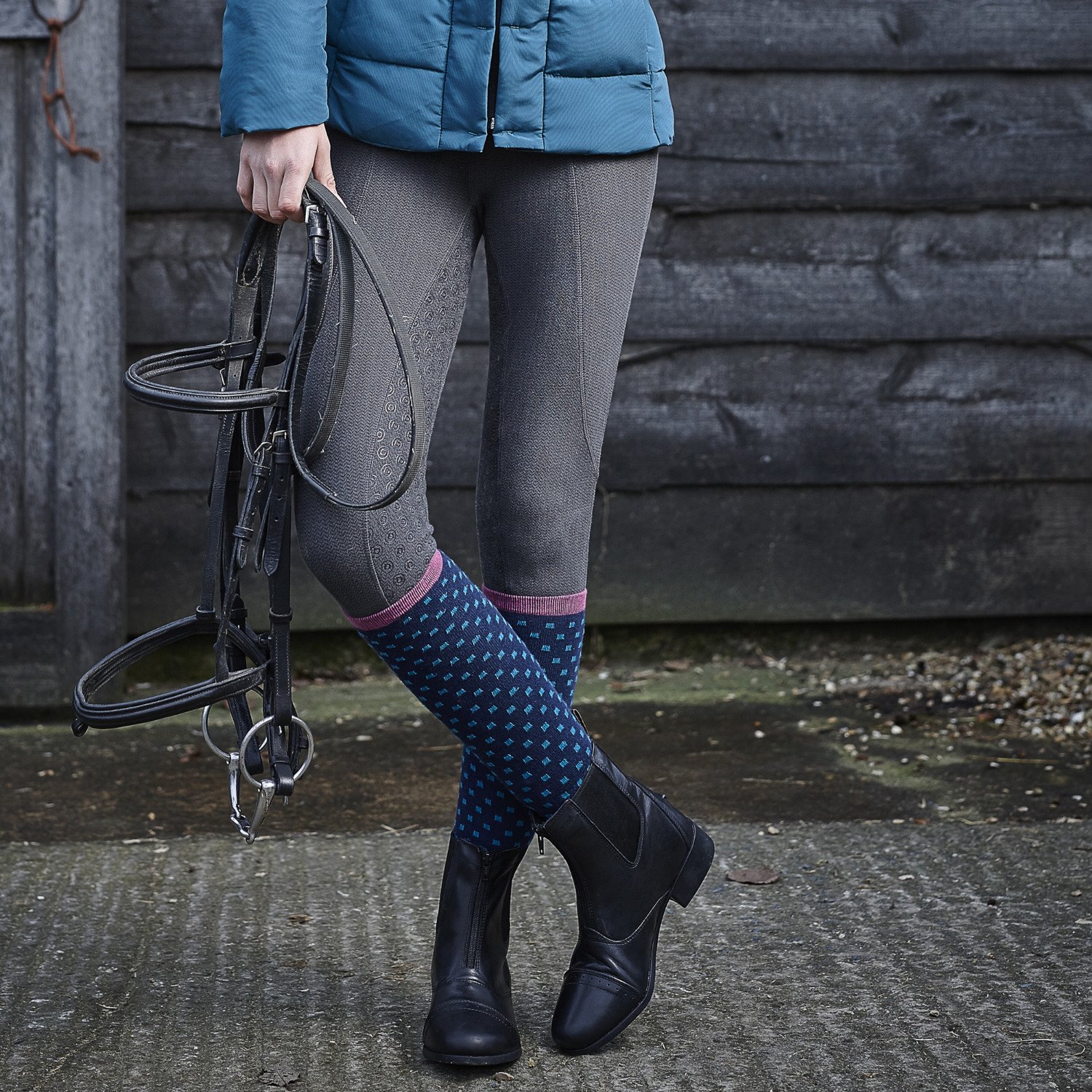 Dublin Ladies Performance Compression Riding Tights.
The Dublin Compression Riding Tights really do stand out from the crowd, with some amazing features, Dublin has taken these to the next level. Made from a super stretch fabric designed for performance and comfort and featuring a new honeycomb PU silicon seat for unbeatable stability and grip. But what makes these tights different is the seam that has been put in to ensure better muscle recovery and increased blood flow. The little details that you expect from breeches and jodhpurs have been added including the side pockets and belt loops.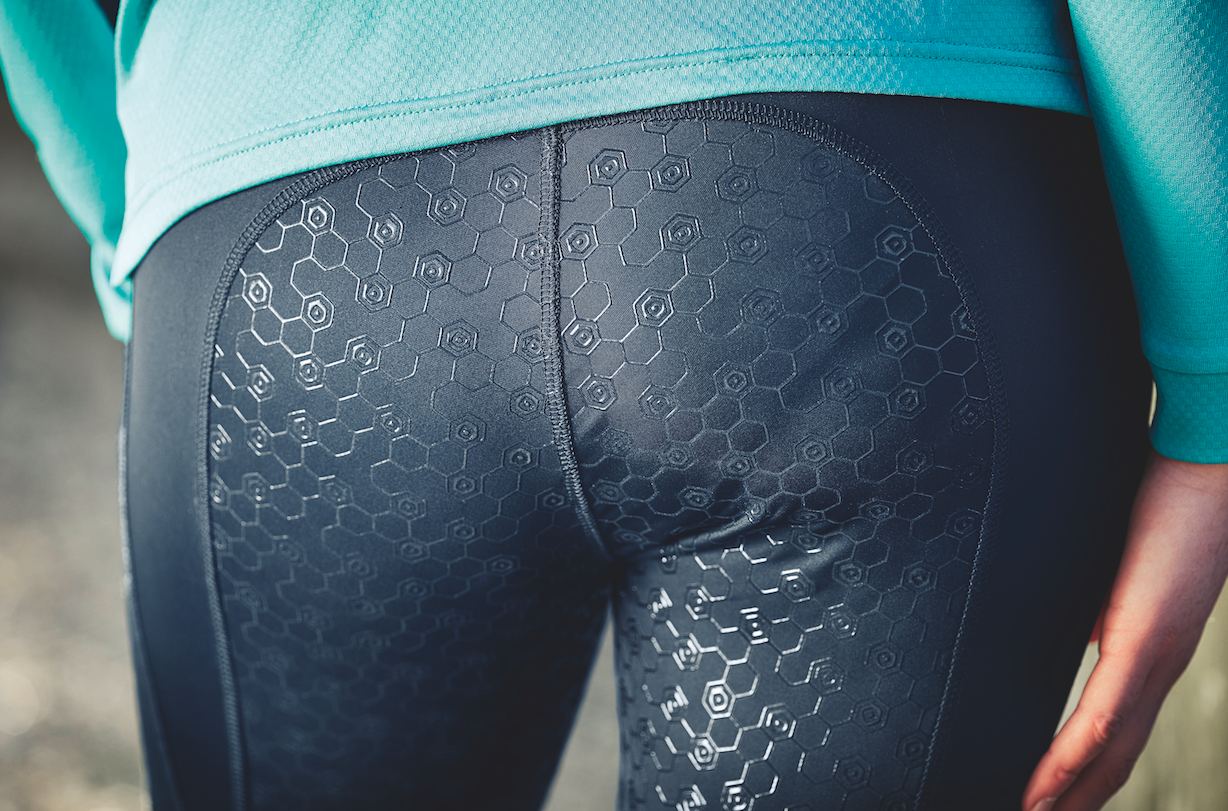 You can view the full collection of Dublin Riding Tights here.