As a dedicated horse owner, you'll probably spend half of the Winter season worrying if your horse is warm enough in its rug. Well, Horseware have managed to make things a little easier with their Rambo® Vari-Layer® Technology.
Apart from taking the worry out of horse ownership with a sturdy 3 year waterproof guarantee (terms of which can be viewed here), Rambo rugs also offer state of the art innovation in heat retention. The idea with Rambo® Vari-Layer® is that the warmth is layered to maintain your horse at the optimum temperature throughout the colder seasons. The layers themselves are made from a thermobonded fibre that is also known to retain its loft during washing, meaning that it won't loose its heat retaining properties over time.
Inside the Vari-Layer® itself, you'll find different layers of warmth; the layer on the top of the back being the heaviest, the sides a little less, and the lightest at the bottom. Check out this image of a deconstructed Rambo® Vari-Layer® Rug: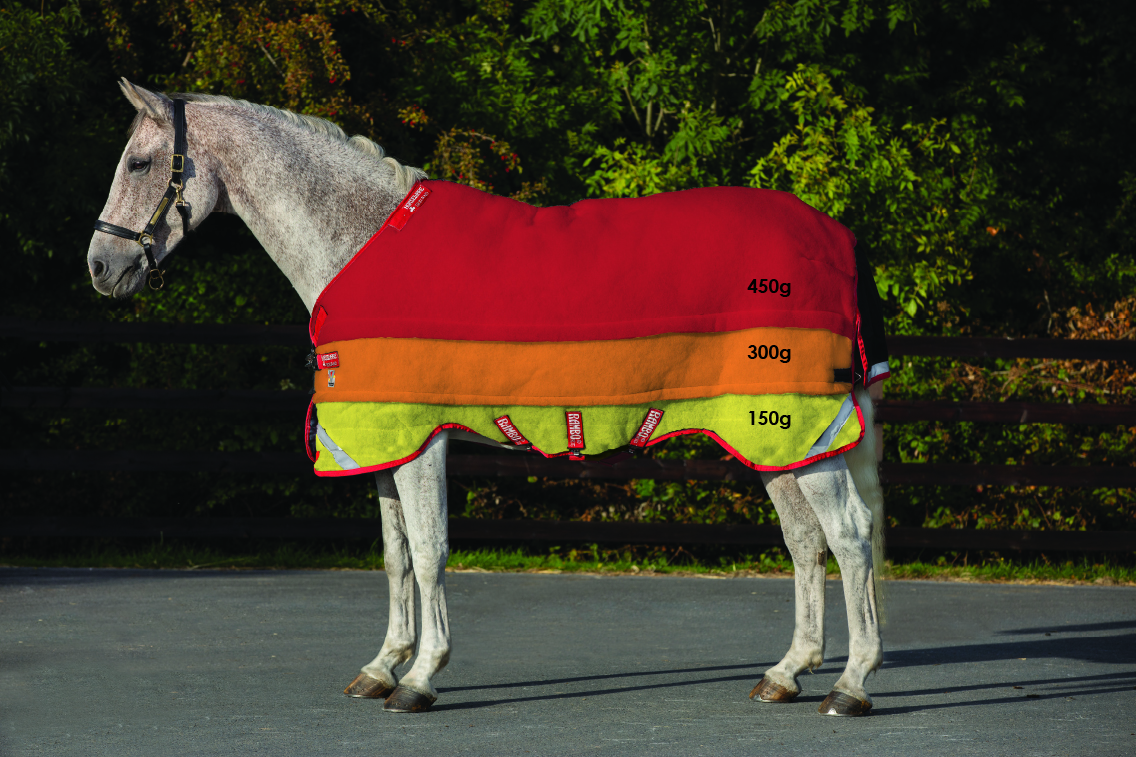 Horseware identified that when a rug has the same bulky weight all the way down, it leaves space around the horses body and causes drafts. The layered filling in their Rambo® Vari-Layer® rugs allows for the bottom part of the rug to sit closer to the horses body, trapping warm air inside, rather than letting in chilly drafts. This thermal imaging camera shows the heat that's lost over the back, wither and hips with a standard turnout rug versus a Rambo® Vari-Layer® rug: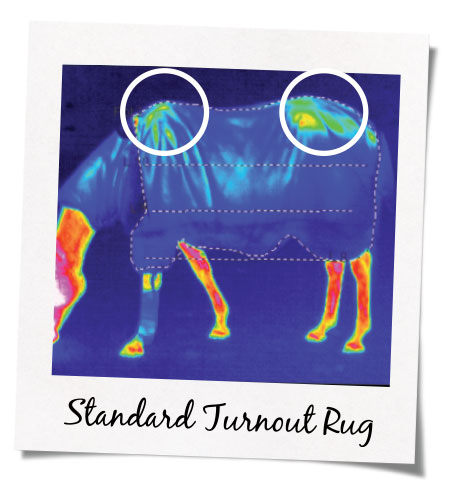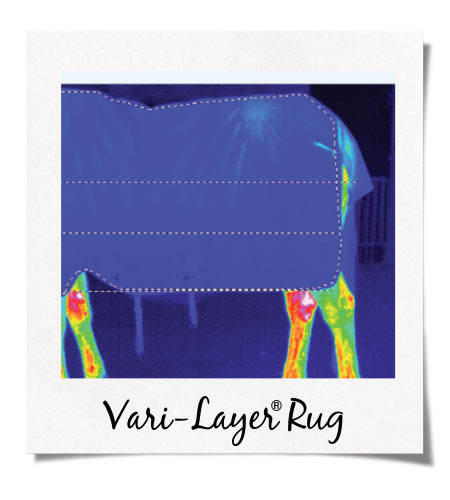 In every Rambo® rug you'll also find waterproof and breathable Aquatrans®  Technology in the outer shell, where a Hydrophobic, water hating material repels moisture from the outer surface and a Hydrophillic, water loving material attracts moisture up from the horses body, getting rid of any sweat. This Aquatrans® technology paired with Rambo's clever layered filling ensures your horse is warm and dry this Winter.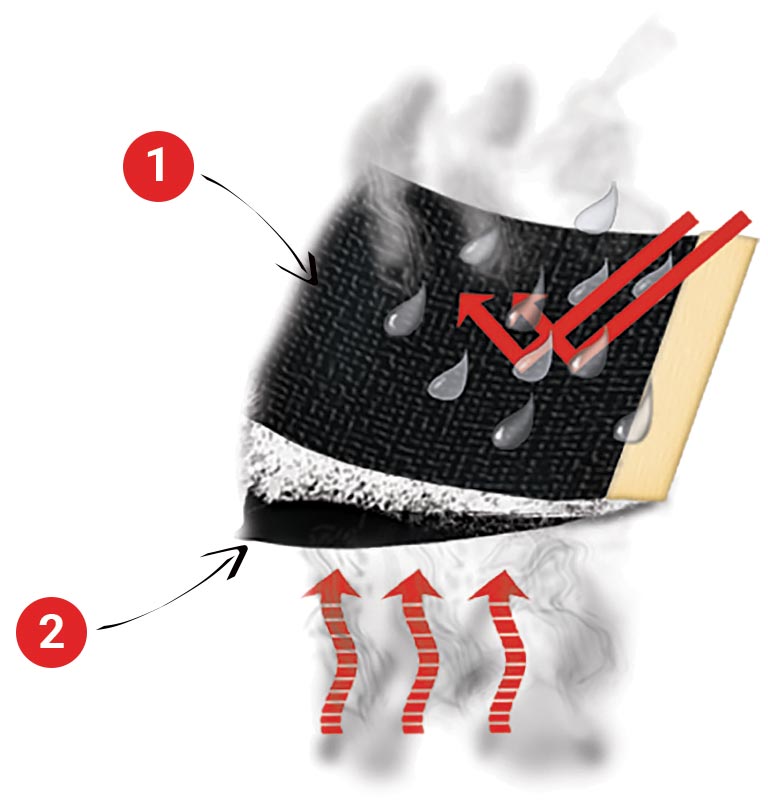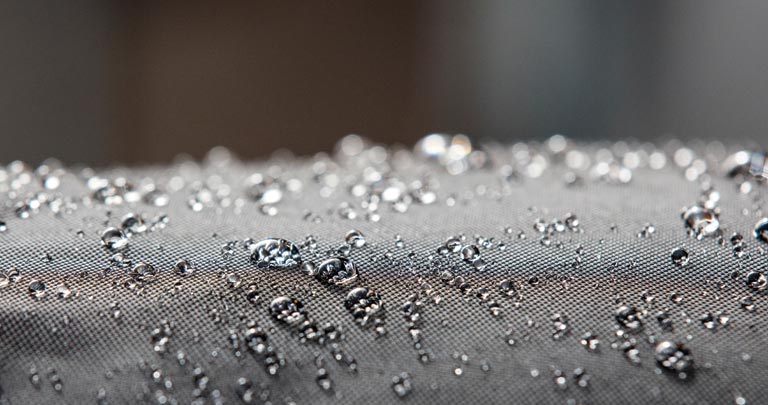 You can shop the range of Rambo® Vari-Layer® rugs here
Have you tried a Rambo rug before? Let us know what you think in the comments.