When it comes to riding boots it's imperative that they fit correctly. An ill-fitting tall boot could cause uncomfortable rubbing, the wrong leg position and even damage! Before you start shopping for your new pair of long riding boots, it's important to identify what style of boot you need. There's two main styles of long boots, field boots with laced fronts and dress boots which do not have laces and are typically worn by dressage riders.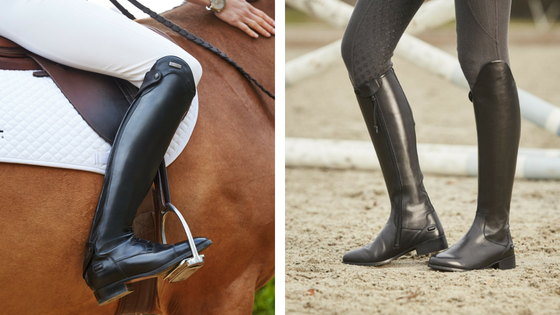 Before measuring..
Once you know what style you need, it's time to take some measurements. Bear in mind that sizes can vary from brand to brand, a standard calf measurement in one brand may be completely different to another brand. The same can even be said from style to style, so it's best not to assume your size just because you wear a particular size in your old boots.
Before you start to measure, you'll need to be wearing the clothes that you'll be wearing when riding. It's no good measuring over a pair of jeans or a bare leg, pop your jodhpurs or breeches on as well as the socks you'd wear for riding. You'll need a tape measure and ideally a friend to help you.
The calf measurement…
There's two measurements that you'll need to take – one for the width of your calf and one for the height. To measure the width of your calf, you should stand completely straight and measure the widest part of your calf. It's useful to take 3-4 measurements and use the biggest so that you can be sure you've got the widest part.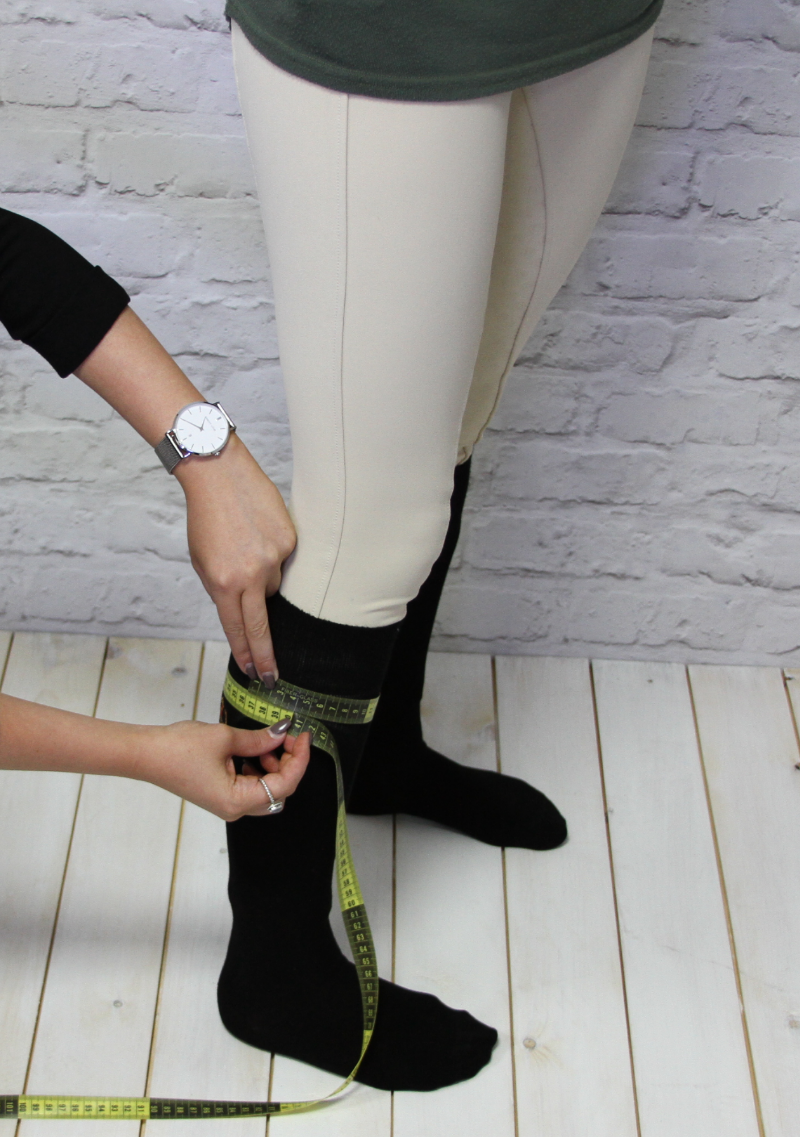 The height measurement…
Next, the height measurement. Stay standing, but this time bring your knee forward so that your leg bends slightly. Measuring from the back, take the length between the knee fold and the floor. Make sure that the tape follows the contour of your leg rather than a taught vertical line from knee to floor.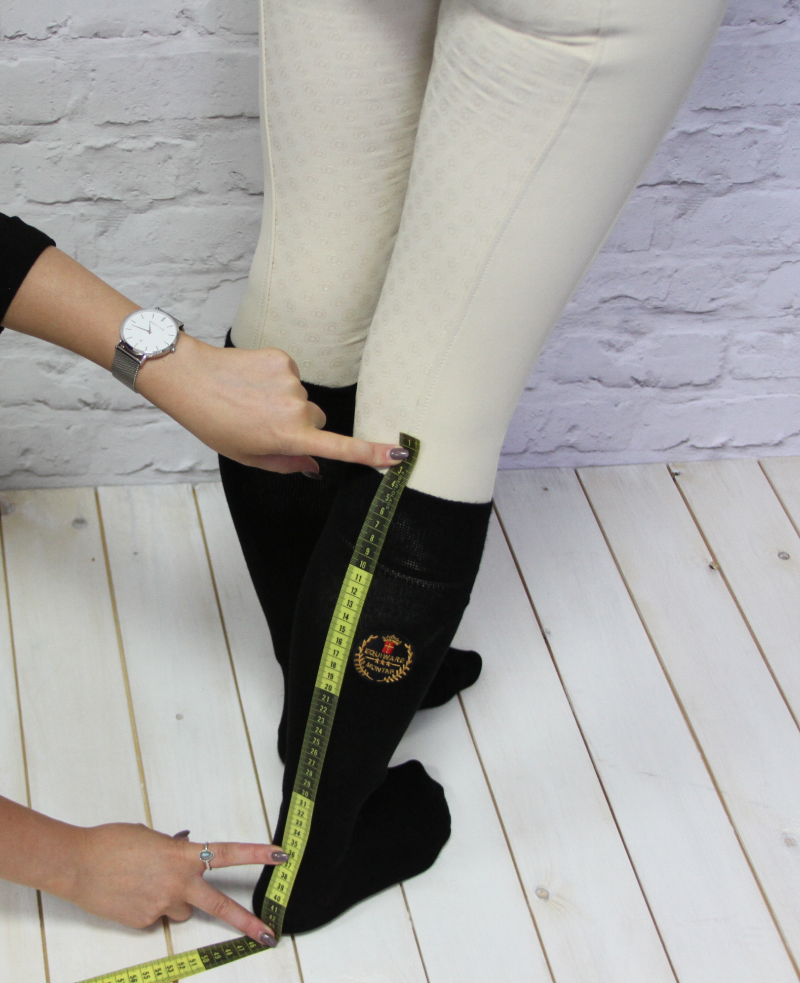 Trying on your new long boots…
When you get your new riding boots, again it's important to be wearing your riding clothes to check that they fit properly. The boots should be a snug fit all the way around, but not uncomfortably tight. If you're struggling to zip them up it's a good idea to bend your knee forward slightly to help the zip to fasten more easily. Remember that long boots made from real leather will give as you wear them in, so while they might feel a little uncomfortable for the first few wears, rest assured the leather will mould and stretch to your leg shape. The height of the boot should fit slightly taller than you'd want initially as they will drop around the ankle area over time. The amount they drop will depend on the style of boot, you should allow for 1-2 inches of dropping on a leather field boot and around 3/4 – 1 inch on a stiffer dress boot. You might feel them touching behind the back of your knee while you wear them in, you can always use a heel lifter to make the wearing in process more comfortable until they drop. A synthetic leather boot will not drop in height to the extent of a real leather boot, so take this into consideration when trying your new boots.