Summer has arrived and so have the flies! If it's not the bugs biting it's the unexpected Summer showers. Luckily for you, Bucas have developed a range of turnout and fly rugs to keep your horse comfortable this season. The collection includes carefully thought out technology and design features including hybrid turnout/fly sheets as well as matching masks and accessories. Here's what you can expect to find in the Bucas Summer rug collection…
Bucas Buzz Off Rain Zebra Full Neck Fly Rug
Hybrid perfection, the Buzz off Rain Sheet combines fly fighting mesh with a breathable, waterproof upper to protect against unexpected showers. The waterproof upper is lined with mesh to ensure breathability, air flow and comfort for your horse. As for the zebra print, flies are naturally drawn towards dark horses because of the light rays that reflect off their coat. Research suggests that less light is reflected off narrow stripes therefore meaning that flies are less attracted to zebra print. This means an extra level of bug busting protection for your horse. You can also purchase a matching zebra fly mask for the ultimate coverage.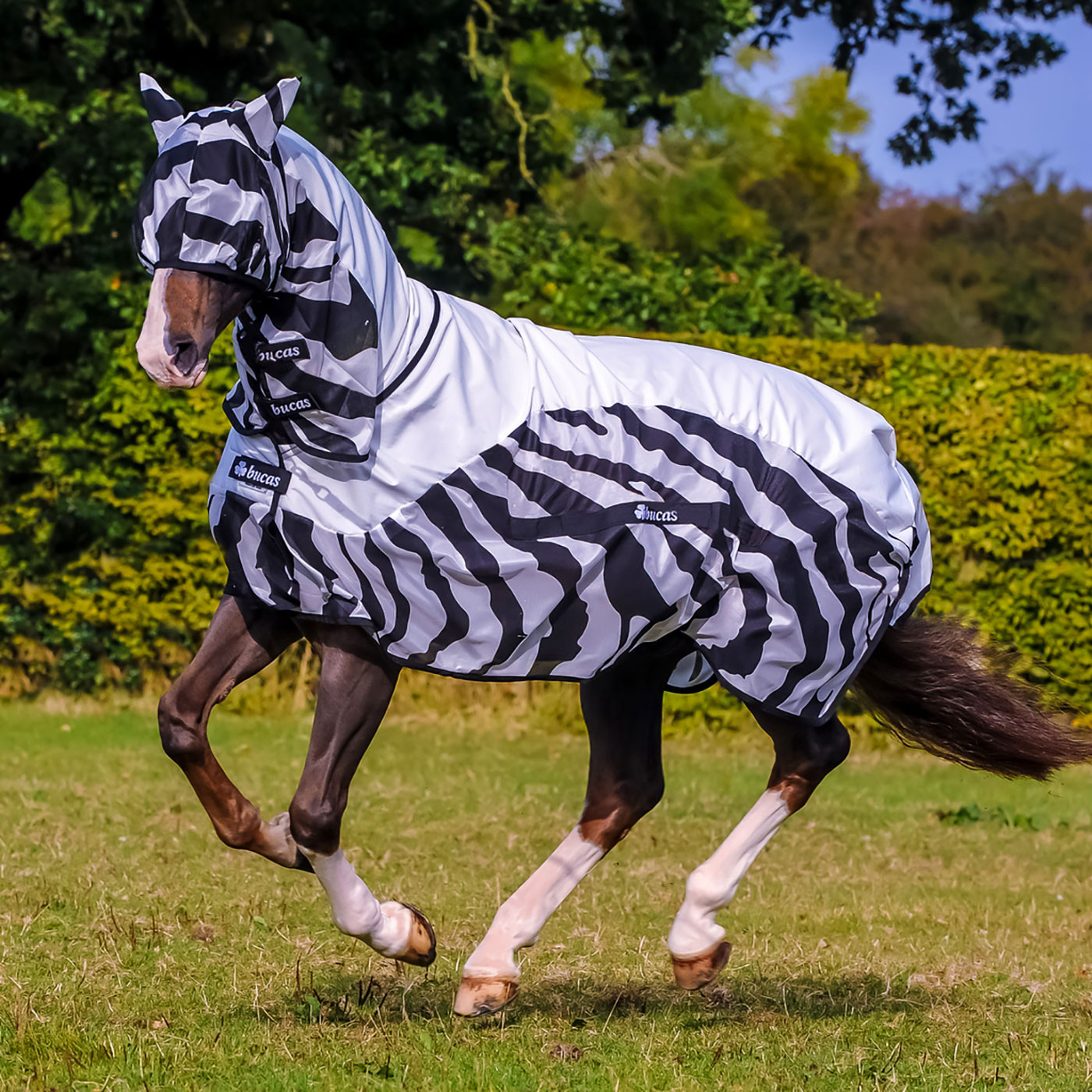 Bucas Freedom Pony Full Neck Fly Rug
And for the ponies? Excellent value for money the Freedom Fly Rug offers breathable mesh fabric with an integrated neck, silky shoulder lining to prevent rubbing and overlap T-bar chest closure. This summer essential is also available in full horse sizes. There's also matching fly masks in all 3 colour ways for unbeatable fly protection.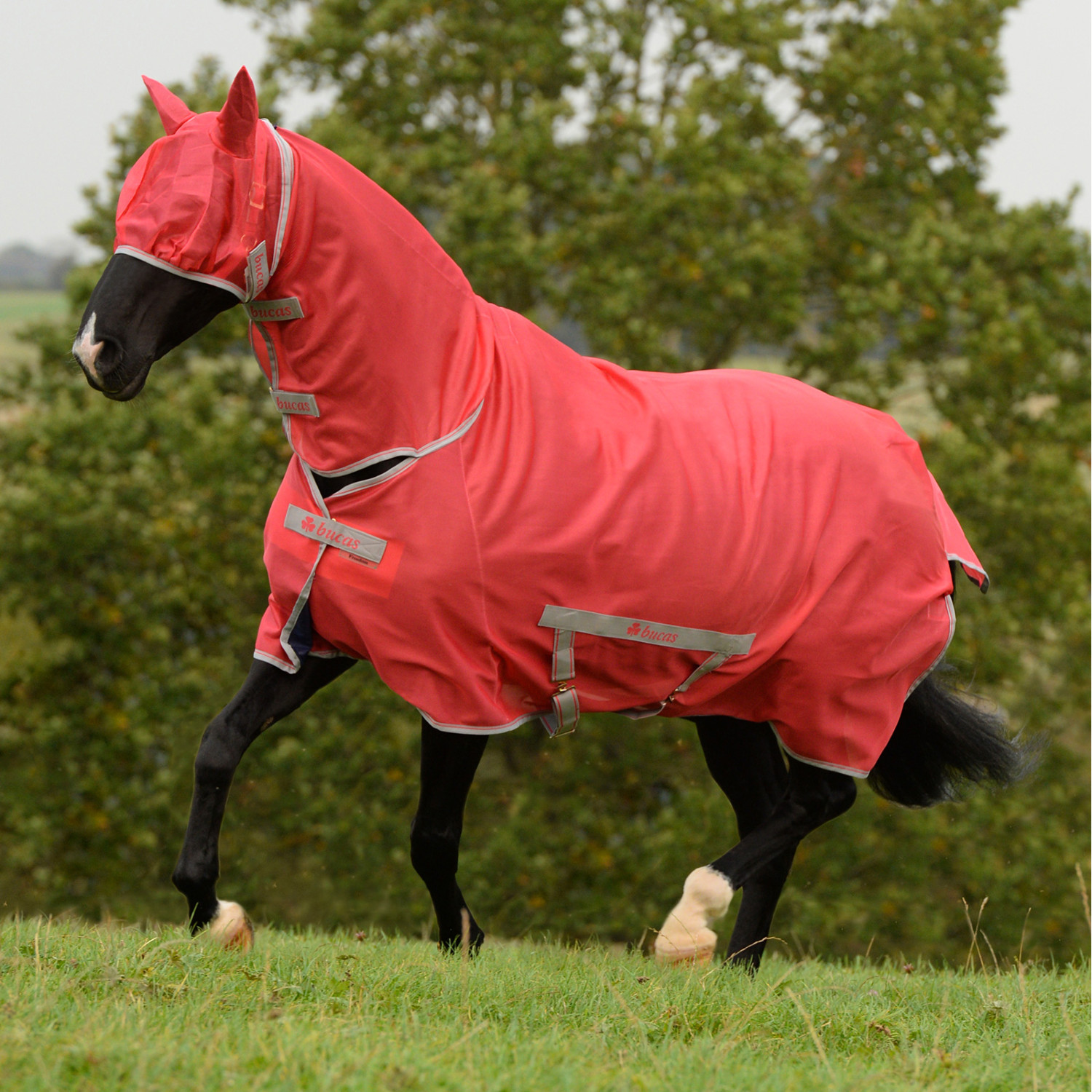 Bucas Freedom Full Neck Light Turnout Rug
For when the heavens open?! The Bucas Freedom Turnout Rug is sure to keep your horse dry and comfortable when the weather turns. It's waterproof, it's breathable and it's lightweight – everything you look for in a Summer Turnout Rug. The ripstop outer fabric means you can sleep easy knowing that your horse isn't going to trash this rug as soon as they wear it, meaning it's money well spent!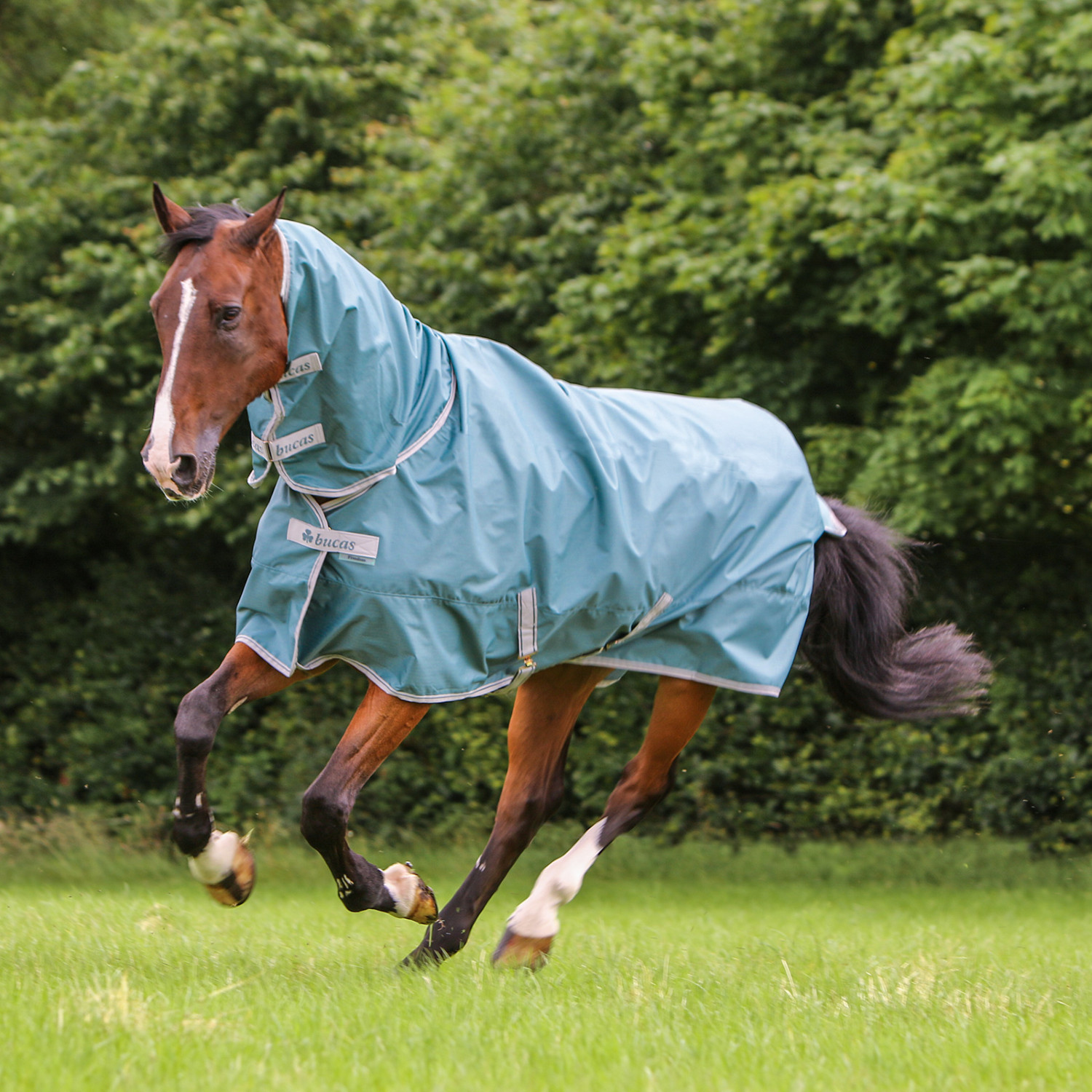 Because your horse deserves a little T.L.C… Treating and preventing a wide variety of ailments, aches and pains, the Recuptex Therapy rug offers fast healing and anti inflammatory powers. Unlike many of the magnetic therapy rugs on the market, the Recuptex reflects the horses own natural magnetic fields with it's super fine stainless steel mesh technology. In turn this encourages blood circulation and oxygen flow which helps to speed up the healing process. A great choice for horses with back problems.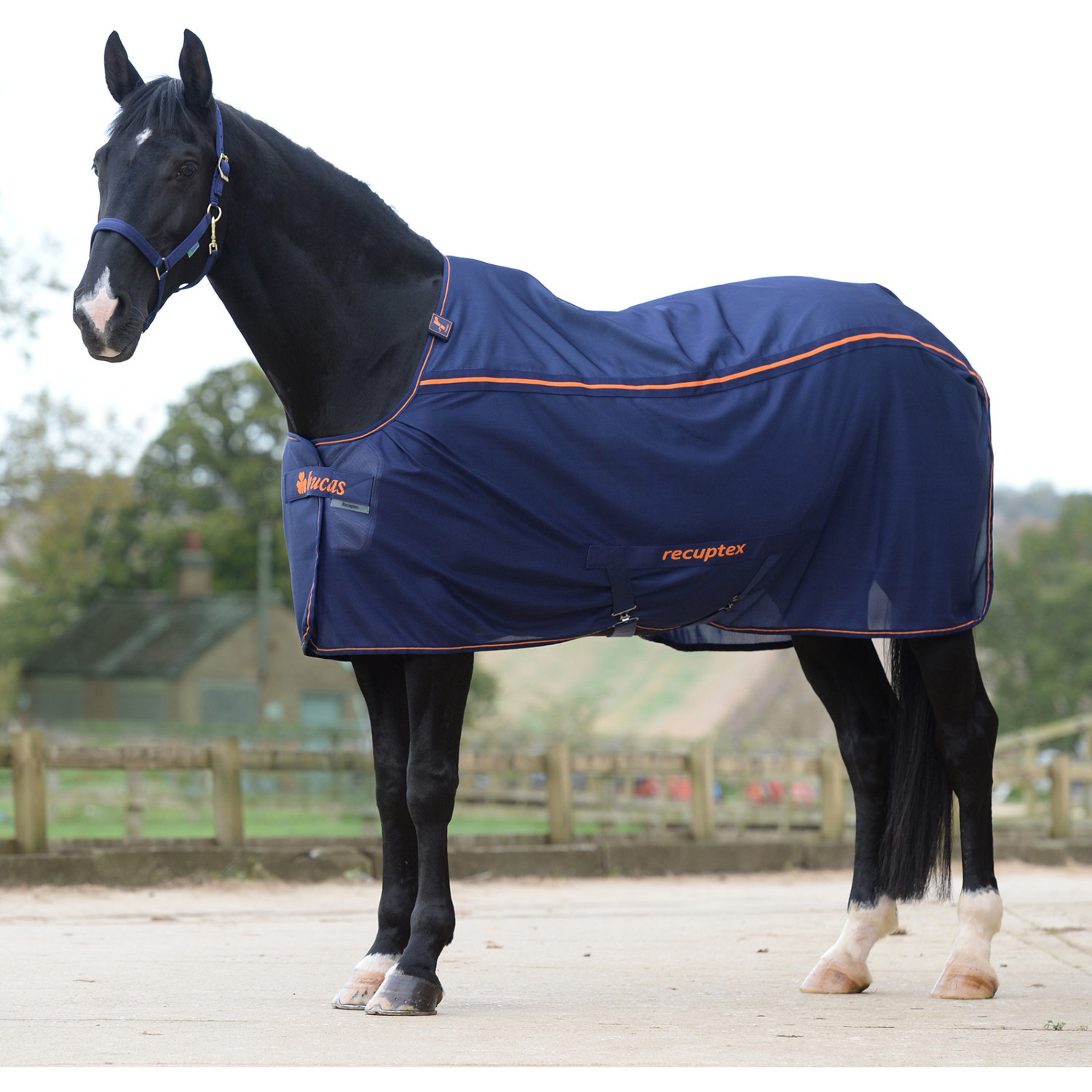 As well as a full range of fly rugs, turnout rugs and therapy rugs, the Bucas Summer collection is also complete with matching accessories. You can shop the full range here.