We all know and love Shires. When it comes to country clothing and riding wear, Shires are always a firm favourite. You know that you'll get a great quality garment at a great price. We were excited to see the brand new Shires Aubrion collection land in store, incorporating  equestrian pieces with a sporty twist. Live, explore and discover with this collection taking you from the yard, to the yoga class.
Not only does this collection cater for the everyday rider, but also the competitive one, with its collection of 'techy' jackets and shirts setting you up for success in the ring. We thought we'd delve into the range and take you through some of our favourite outfit choices…
Outdoor clothing…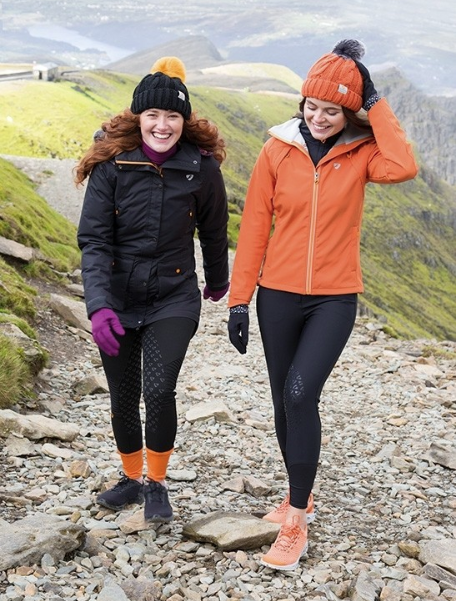 Modern living and the demands of an active rider is at the forefront of the new Shires Aubrion clothing range. Totally different from what we've seen from Shires in the past, their new range injects a modern splash of colour to your country lifestyle outfit. The stylish Portland Soft Shell jacket offers showerproof protection, a removable hood and cosy thumb hole sleeves. Whether you're exploring whilst hacking or discovering your dogs new favourite walk, this easily worn jacket will keep you warm as well as looking stylish. The black Maywood base layer and burnt orange Indiana Pom Pom hat team perfectly with the rest of the outfit.
Active wear…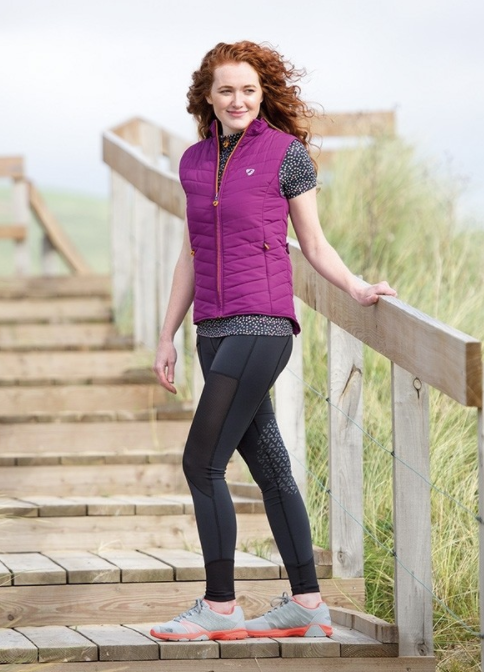 Who said that equestrian wear can only be worn at the yard? The Shires Aubrion active wear range has taken inspiration from the world of running and cycling whilst still catering specifically for the horse rider. Every equestrian needs a quick dry base layer to keep them comfortable at full exertion. This Pimlico Base Layer does just that with its quick drying performance sports fabric and 1/4 zip for ventilation. Not to mention its retro sports style look which isn't out of place during your active pursuits.  Teams perfectly with the Rosecroft Lightweight gilet for an extra layer of warmth. Now, our favourite part. The tights. The Millers are going to be a sell out! The performance fabric is perfect for the warmer Summer months with mesh inserts for extra breathability as well as supportive panelling and a silicone grip seat for stability in the saddle. Looks equally as good when paired with your fave trainers or long boots.
Competition gear…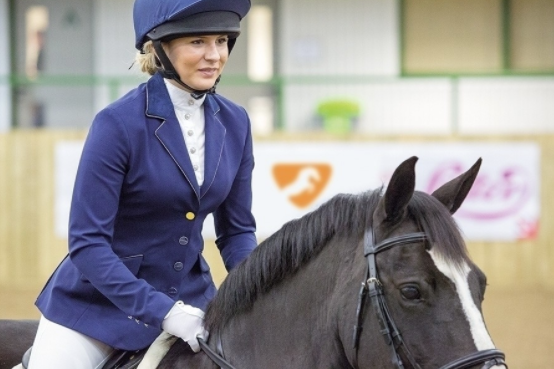 Smart and sophisticated the Delta Showjacket sets you up for success in the arena. Its flattering slim fit goes hand in hand with its classy but subtle silver detailing to the collar. Not only does it looks great, its quick dry and stretch fabric allows you to keep cool under the pressure of competing. For those who like a dash of bling, the Monmouth Show Shirt is for you. Decorative diamante buttons are sure to catch the judges eye, but that's not all, the perforated performance fabric boasts quick drying properties  making sure you're not hot under the collar when it matters the most.
This is just a little peek into the new Shires Aubrion range, but there's lots more! You can shop the entire collection here.