As horse owners we spend our lives at the yard or away at shows so it's not hard to see why our everyday household items start to appear at the stables. Because you want it to feet like home, right? Why spend money on those expensive essentials when you have them laying around the house. Here are our top ten household items that have found their way to the yard.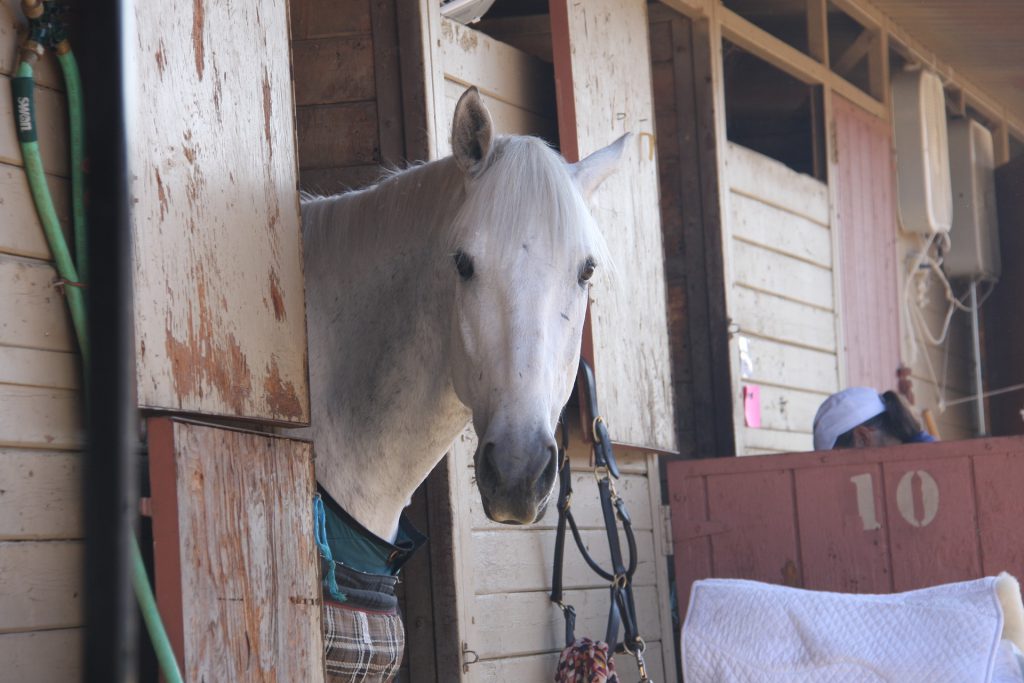 Kettle
Probably one of the most used items on a yard, the kettle is a must have item because as we all know – a horse owner only survives on cups of tea and coffee.
2. Towel
What was once your favourite beach towel is now an essential item in the tack room. This multi-purpose tool is a go-to for drying your horse's muddy feet during winter or for cleaning tack.
3. Scissors
Ever wonder where the kitchen scissors are? That's right, they're at the yard and let's face it will never be returning! You can't live without a good pair of scissors in your grooming box for those last minute tail trims before the show.
4. Mugs
Every yard has mugs dotted around, we can't cope without a coffee! But those mismatch mugs make the ideal feed scoop too.
5. Dish brush
Let's face it, we spend more time scrubbing our horse's feed and water buckets than we do our own dinner plates and a dish brush does the job perfectly. The trusty dish brush also cleans your horse's hooves nicely too.
6. Sudocrem
Sudocrem is the go-to when your horse comes in from the field with those unwanted cuts and scrapes. Keeping stocked up of these little pots of gold is essential.
7. Kitchen knife
Who needs a decent knife in the house anyway? The trusty kitchen knife is a must for opening feed bags and splitting bailing twine and can always be found hanging up in the feed room with the bailing twine.
8. Rubber gloves
As horse owners, we spend our lives with filthy hands but there are just some jobs that require those delightful yellow gloves.
9. Washing up liquid
You can't wash the dishes when you get home because your horse's shampoo has run out but it's not a problem because your horse will smell great.
10. Carrots
Thought you'd make a healthy dinner with the carrots in the fridge, think again because your horse needs them in his dinner tonight.
What's household item couldn't you live without at the yard?